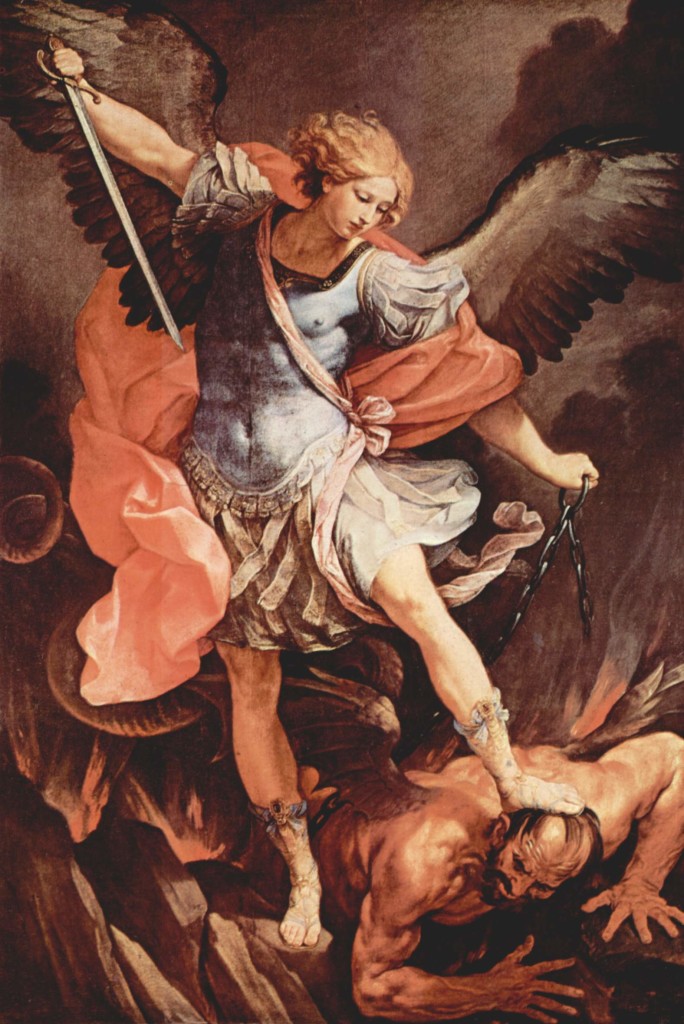 Over the past several months, Satan's minions have scored some impressive victories in their ongoing war against Christ the King. The results are entirely evident as "the great blessings of real liberty, well-ordered discipline, peace and harmony" (QuasPrimas 19) have become increasingly rare, with the incidence of violence, injustice and poverty steadily rising.
In recent days alone, the City of Man that godless liberals labor to construct has grown tremendously in both size and scope. The City of God, it seems, has precious little, if any, territory left.
Certainly, this battle has been raging for centuries on end, and yet, something about our day is palpably different than those that preceded it. All indications are that we have arrived at a tipping point in human history; we are teetering, it seems, on the brink. One gets the sense that the status quo simply cannot hold for very much longer; civilization is poised to topple in either one direction or the other.
On one side, the Prince of this world stands ready to welcome humanity to a virtual Hell on earth, a dreadful place where decent people, the Christian faithful in particular, can well expect to encounter horrors as yet unimagined. Should the godless liberals prevail, this is the world that awaits us, our children and our grandchildren.
On the other side is the King of kings, who draws all men to Himself and wills that every man and every nation should submit to His "sweet and saving yoke" (ibid.).
Indeed, even if the scales should tip in the right direction, this world will remain a Valley of Tears where peace is all too often elusive, at least until such time as the consecration of Russia is done and the Immaculate Heart of Mary triumphs. Still, there can be no doubt that the only way for the common good to be served in the interim is for the godless liberal left to suffer a major setback, and soon.
At this undeniably pivotal moment in time, the days of patiently tolerating those in my life who make no bones about their support for the liberal agenda – be they family members or friends – treating them as if they are anything other than avowed enemies of God, are over. The choices that lie ahead and what they entail are far too obvious. The stakes are far too high. I can no longer pretend that we have anything of value in common.
For our wrestling is not against flesh and blood; but against principalities and powers, against the rulers of the world of this darkness, against the spirits of wickedness in the high places. (Eph. 6:12)
I realize that we have reached a point where it is no longer enough to pray for the conversion of liberal loved ones, even though I will continue to do so until I breathe my last. As for how we should proceed, please see the following: