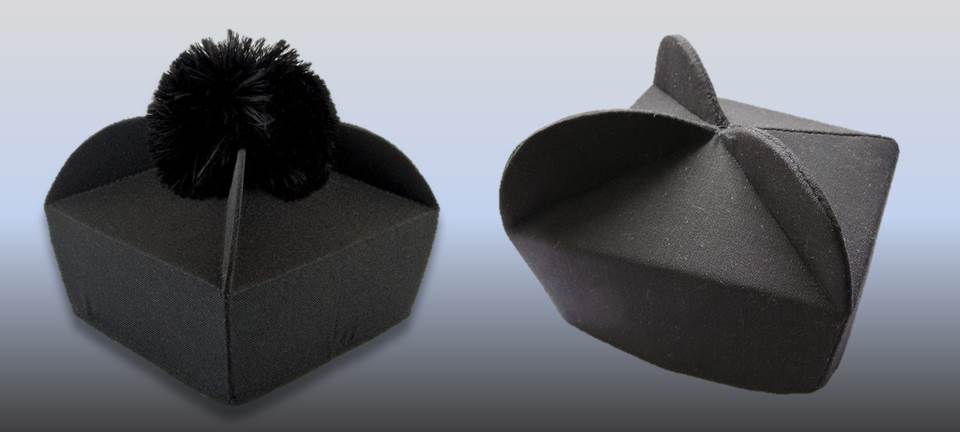 Apparently, it is necessary to revisit yesterday's post given the number of people who are clearly confused (limited not only to commenters here, but also on social media).
Several commenters have suggested that the Society's silence concerning their position on Amoris Laetitia, for any number of reasons, is an exercise in prudence. Those persons haven't been paying attention.
The SSPX has been anything but "silent" on that dreadful and uniquely dangerous text.
Society leadership obviously understands that Amoris Laetitia represents a grave danger to souls; so much so that the decision was made roughly one year ago to make known to the faithful at large its position on the text.
This was provided last spring by Fr. Jean-Michel Gleize via his six part series of articles, which ultimately concluded that the text is not heretical, but simply favors heresy.
Incidentally, folks, I was only able to report as much to you last spring because I queried the U.S. District House on the matter, asking (and I quote):
Do Fr. Gleize's conclusions reflect the position of the Society of St. Pius X and its leadership, most notably Bishop Fellay?
The response given, in relatively short order, was unambiguous:
Yes, Fr. Gleize reflects the SSPX's position in front of the errors and scandals of the present pontificate.
NB: The SSPX has communications operations and personnel, both here and in Menzingen, for precisely this reason; to provide clarity on important matters concerning faith and morals.
Frequently this is done in collaboration with their contacts in Catholic media.
While I number certain of the Society's communications personnel among my friends (and that has not changed one iota), there is nothing personal about any of this. It's about informing the faithful on matters of great importance.
So, let's be very clear:
The SSPX has already gone to great lengths to state and to confirm its official position on Amoris Laetitia, and given the danger that this text represents, it is well that they have.
Since Fr. Gleize's articles were published last year, however, two very important things have happened:
The Superior General of the Society has taken a public position on Amoris Laetitia (via his signature on the Filial Correction) that goes much further than what was confirmed as the Society's official position last spring. In fact, these two positions are irreconcilable.
Recall my initial request for clarity:
Do Fr. Gleize's conclusions reflect the position of the Society of St. Pius X and its leadership, most notably Bishop Fellay?
Again, let's be very clear: Two disparate positions on Amoris Laetitia have been published in full view of the faithful; each one appearing to be the position of the Superior General of the Society of St. Pius X, Bishop Bernard Fellay, and by extension, the SSPX itself.
What are we to make of this?
HINT: Think principle of non-contradiction; i.e., it can't be both.
This is a problem, and a simple request sent to the Society's communications staff asking for clarity as to which should be trusted as its current position didn't create that problem.
Look, I get it. Some persons don't think it matters. Others simply don't know enough to care either way. Others still just want things to be pleasant; even if that means ignoring the elephants in the room.
I happen to think that it's very important for the faithful to know with certainty where the SSPX stands on this matter. (Seriously, where else might one look for clarity these days?)
What's more, the simple fact that Fr. Gleize was commissioned to write thousands of words explaining the Society's position back in the spring is a sure sign that the SSPX also thinks (or at least thought) that it's important for the faithful to know.
Since Fr. Gleize's articles were published, the Buenos Aires bishops' guidelines for Amoris Laetitia, and Francis' letter to them in response ("there are no other interpretations") have been published in the AAS at his order, which plainly describes these items as "authentic magisterium."
Never mind whether or not one does well to consider them as much, the important thing to note is Francis' intent.
This development severely undermines Fr. Gleize's position, as it was based in large measure on the following (as quoted from Part 5 of his series):
Chapter Eight of Amoris laetitia is defined, like the others, by the fundamental intention assigned by the Pope to the whole text of the Exhortation, which is "to gather the contributions of the two recent Synods on the family, while adding other considerations as an aid to reflection, dialogue and pastoral practice" (paragraph no. 4). Therefore we find here neither more nor less than matter for reflection, dialogue and practice. That is not material for clear-cut denial or calling into question.
Allow me to translate: Since Francis intends only to offer material for reflection as opposed to providing teaching ("authentic magisterium"), the erroneous parts of Amoris Laetitia cannot be considered heresy ("clear-cut denial or calling into question" that which must be believed with divine and Catholic faith.)
We now know, without any doubt whatsoever, that this is not the case. Therefore, Fr. Gleize's conclusions no longer hold water.
Even if Bishop Fellay had never signed the Filial Correction, the Society would still owe it to the faithful to clarify its position in light of this rather recent development out of Rome.
The days of prudent silence have passed, folks. Not because I say so, but because the SSPX has already tossed its biretta in the ring – nay, make that two very different birettas; one of which is full of holes.
If and when the Society of St. Pius X decides to inform the faithful as to which one they actually wear, rest assured, I will let you know.