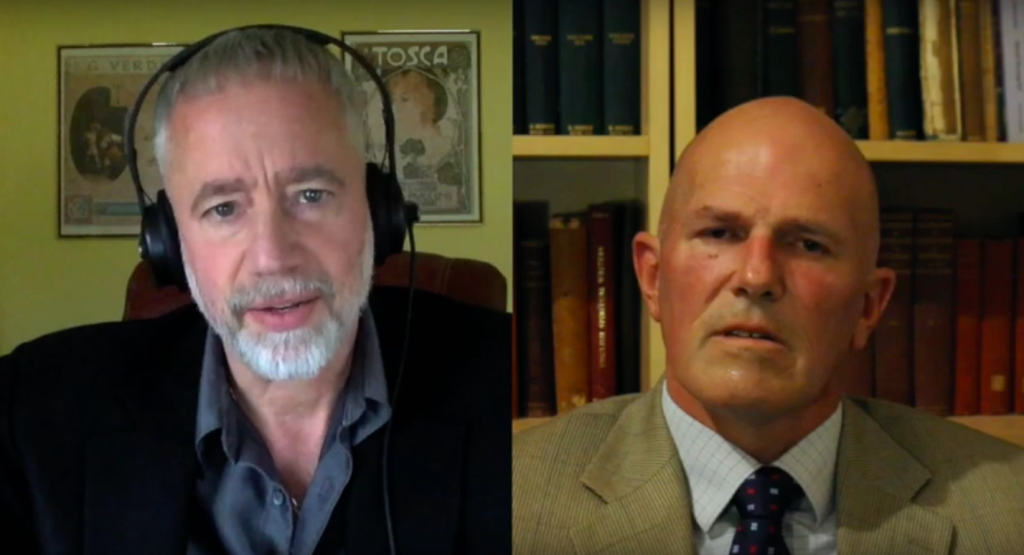 As regular readers of this space are well aware, while I am convinced beyond all doubt that Jorge Mario Bergoglio is not a member of the Body of the Church and thus not her visible head on earth (i.e., he is an anti-pope), I'm not a sedevacantist properly speaking.
That said, it occurs to me that very few among us – me first and foremost – have ever really taken the time to weigh, firsthand, the arguments put forth by those who hold the sedevacantist position.
At most, we read articles, attend conferences, and listen to interviews wherein sedevacantism is addressed by those who reject it, but good luck finding a sincere back-and-forth conversation between someone like me – a non-sedevacantist who genuinely wants to know the truth – and someone who actually holds that position and can explain why, in his opinion, it best explains the ecclesial crisis that all of us recognize.
With this in mind, I have undertaken to use the Patria Podcast as a platform for conducting a series of interviews with John Lane, a longtime sedevacantist from Australia, who – agree with him or not – has a gift for explaining, in a straightforward and non-combative manner, why he believes the sedevacantist theory is perfectly consistent with Catholic tradition.
In the process, he refers often to the pre-conciliar magisterium of the Church and the traditional theology manuals that clearly explain it, touching on such matters as the papacy (e.g., its rights, its privileges, and our duty toward it) and ecclesiology (e.g., the nature of the Church's God-given unity, its indefectibility, and its visibility), subjects that speak directly to the very heart of the post-conciliar crisis.
As Mr. Lane made clear to me before we began this effort, he has no interest in convincing others to adopt his point of view; rather, his only motivation is to share his opinions, in light of the true faith, in the hope that doing so will help viewers better navigate the minefield otherwise known as the Catholic landscape in our day.
To make that outcome even more likely, I've set up an email address where viewers can submit questions – the more challenging the better: SedeQandA@akaCatholic.com
NOTE: Please don't pose questions in the form of a 300 word essay. Neither John nor I have time to consider lengthy emails. Keep your questions brief and direct, and we'll look forward to addressing as many as we're able.
So, please, jump in and invite others to do likewise, starting with the first two episodes below. I hope to add a new one each week moving forward. I think many will be surprised to discover just how much so-called "traditionalists" have in common with men like John Lane. In all cases, our conversations promise to be edifying.