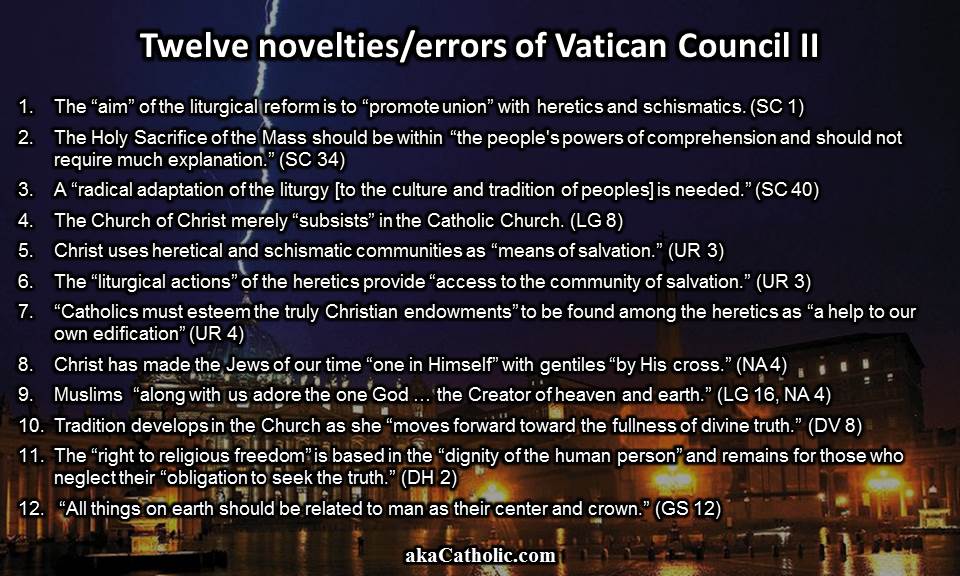 Above I created a "dirty dozen" list of novelties and errors of Vatican Council II. Needless to say, the list could have been a whole lot longer.
As I've stated many times, one of the greatest assets that this blog has is its well-informed and well-formed commenters.
With this in mind, I invite you to offer your own entries below using the same format – a novelty/error followed by a citation referencing the offending conciliar text, along with any other relevant comments you may wish to make elaborating on them.
Please stay on topic!
I'm certain that many of our readers, who are in the process of having their eyes opened to tradition, will profit greatly from your insights. I'd also like to encourage anyone who finds themselves in this position to ask questions and to offer their own comments.
If you're able to help us keep this effort going, we very much need it!