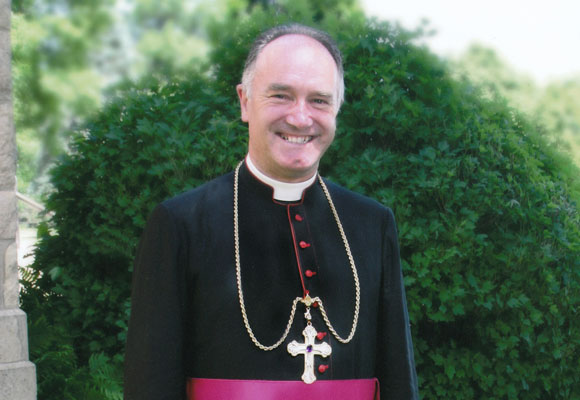 While we must pray for a truly Catholic spirit to reign in the upcoming meeting between Bishop Fellay and Cardinal Muller, one in which Our Lord Jesus Christ is placed at the forefront of every initiative and desire, it would seem to me to be naive to expect any such thing.
There's no reason whatsoever to believe that the condition for the Society's canonical regularity expressed by Pope Benedict XVI (namely, affirmation that the entirety of Vatican Council II is an integral part of the tradition of the Church) is going to change any time soon.
In fact, given the current pontificate's posture with respect to the Council, this meeting is more likely to result in the introduction of conditions that are even more ridiculous still, if one can even imagine such a thing.
Just look at what has happened to the FFI; a faithful and thriving religious order shackled for the high crime of a suspected "crypto-Lefebvrean tendency."
In this environment, can any good will be anticipated from these very same men as it concerns those who proudly, and without apology, display a full blown Lefebvrean tendency? Please.
So, what do I think is afoot?
I suspect that this meeting, if not immediately, will lead to an ultimatum that the Society cannot, and should not, accept. The result of which will be little more than additional bluster from Roman hierarchs wherein the Society will be verbally ostracized all the more for adhering to the truths of our Holy Catholic faith as taught and lived and practiced prior to an ecumenical council that every pope during and since has repeatedly claimed changed nothing of the content of said faith.
Sound nuts? That's because it is.
To which I say, big deal.
Don't get me wrong, I would like nothing more than to see the SSPX regularized, but the plain fact is that the current regime in Rome does not sentire cum ecclesia; i.e., it does not possess the conviction of faith necessary to set the conditions for making that happen.
And so the question is, what more can the Holy See, under the direction of men of weak and wavering faith, do to the Society?
The answer as far as I can tell is nothing other than belittle them for their faithfulness, which will only serve to add to the ledger of offenses they have been leveling against Christ the King for lo these past five decades, the same for which they will one day have to answer.
God help them and God help us.