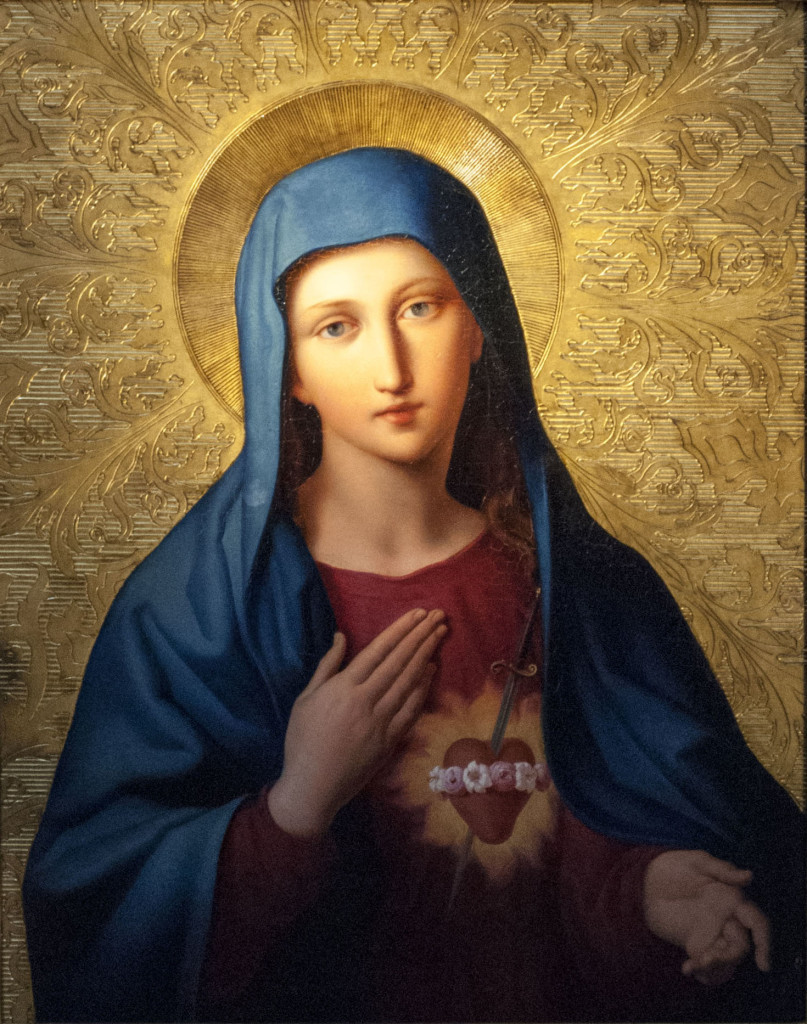 Before discussing reasonable expectations and possible outcomes from the March 25 consecration, let's recap key points made in previous posts:
– There is a deliberate effort underway by organizers of the event to give the impression that it is a response to God's request for the consecration of Russia to the Immaculate Heart of Mary as delivered by Our Lady of Fatima. It is not. 
Even without reading the text of the consecration which, one hopes, should be available soon, the following already seems plain: 
– Ukraine, not Russia, is the primary focus of the March 25 consecration. Do NOT be fooled by the fact that Russia has thus far been the first nation named. I expect that it will be in the prayer itself as well. This, however, is part and parcel of the effort mentioned in the previous point.  
– The purpose of the consecration is not the conversion of Russia, nor is it meant as an act of reparation for that specific nation's offenses against God and Our Lady, the true context of Heaven's request. All indications are that the intent of the March 25 consecration is temporal, that is, ordered toward the attainment of natural ends. 
– The Vatican Secretariat of State has been intimately involved in crafting the March 25 event in such a way as to avoid upsetting Russian sensibilities, i.e., it is an exercise in international diplomacy conducted by worldly men.
At this, let's look ahead to reasonable expectations. 
In my estimation, there is exactly no chance that the text of the consecration prayer will implore Our Lady's intercession for the conversion of sinners, the freedom and exaltation of Holy Mother the Church, the greater glory of Our Lord Jesus Christ, etc. In other words, it won't be distinctively Catholic. There's a reason for this; the brain trust behind the effort, Bergoglio chief among them, is not Catholic.  
Given that the March 25 event scarcely resembles the consecration as requested by Our Lady, one hopes in vain for it to result in either Russia's conversion or the promised period of peace. 
But, but… God is free to honor the consecration with the conversion of Russia and the period of peace, even if it fails to meet all of the criteria as set forth in the request that Our Lady delivered!
In order to believe that this will happen, one must accept that God will take an active role in mocking Himself and the Blessed Virgin, giving us every reason to assume that the words of Our Lady of Fatima don't really mean what they plainly say. I, for one, cannot accept this premise.
Furthermore, in a 1936 vision of Our Lord, Sr. Lucia asked why He desired that the conversion of Russia should only take place as a consequence of the consecration. He responded: 
Because I want my whole Church to acknowledge the consecration as a triumph of the Immaculate Heart of Mary, so that it may extend its cult later, and put the Devotion to My Mother's Immaculate Heart beside the Devotion to My Sacred Heart.
In the apparition of July 13, 1917, Our Lady said that the conversion of Russia and the period of peace would be realized "if my requests are heeded." If God were to fulfill these promises despite the fact that the very simple particulars of the request are not being heeded, He would make a fool of His Mother. This would be tantamount to a defeat for Our Lady, not a triumph. 
About that conversion and period of peace…
It was recently suggested to me by a kind reader – a well-formed, serious Catholic – that the conversion of Russia that Our Lady had in mind was something other than conversion to the Catholic faith; that it truly referred to a turning away from Communism and cessation from persecuting the Church and her faithful. 
This "conversion," as well as the promised period of peace, my friend suggested, has already taken place.
I respectfully and strenuously disagree.
In a previous post, I provided a 2019 quote from Vladimir Putin wherein he made plain that his desire for Ukraine stems from the understanding that it is one with Russia, a unity established by the bonds of Orthodoxy. He emphasized with approval that its citizens "do not want to be part of the Catholic world."
Are we to believe that Our Lady considers this – a nation that rejects the one true Church established by her Son, Christ the King, as well as His Vicar on earth, the pope – constitutes a nation converted?
Certainly not!
True peace as understood in a Catholic sense is unattainable apart from acquiescence to the Sovereignty of Our Lord, which necessarily entails being united with, and subject to, His Vicar. As Pope Pius XI teaches in Quas Primas:
When once men recognize, both in private and in public life, that Christ is King, society will at last receive the great blessings of real liberty, well-ordered discipline, peace and harmony. 
So, if not Russia's conversion and the promised period of peace, what will the March 25 consecration bring?
Well, for one thing, apart from repentance, it will heap condemnation upon those who are conspiring to mock Our Lord and His Blessed Mother, i.e., these men will pay for their offenses, even if not noticeably in this life, then most certainly the next. 
Will the mockery result, as some have suggested, in a global chastisement of some sort? 
Perhaps, we do know that the sins of individual men wound the entire Body of Christ.
So, yes, I do believe that it will have negative consequences for the Church and the world on some level. That said, I am more inclined to expect the opposite to be more obvious. The Memorare comes to mind:
Remember, O most gracious Virgin Mary, that never was it known that anyone who fled to thy protection, implored thy help, or sought thine intercession was left unaided.
Inspired by this confidence, I fly unto thee, O Virgin of virgins, my mother; to thee do I come, before thee I stand, sinful and sorrowful. O Mother of the Word Incarnate, despise not my petitions, but in thy mercy hear and answer me. Amen.
There can be no doubt that among those raising their voices to Heaven on March 25 – flying unto the protection, the aid, and the intercession of Our Lady – will be countless devout, sincere, and faithful persons both lay and ordained. Far be it for me to suggest that these prayers will necessarily be left unanswered or otherwise bereft of benefit.
Our Lord is so very generous! He is also desirous of seeing devotion to, and confidence in, Our Lady increase. For these reasons, I think it entirely reasonable to expect a tangible outpouring of grace.
So, in short, I do not believe that the events of March 25 will result in either chastisement or blessing, as if it must be one or the other. Rather, it seems to me that we should expect the proposed consecration to invite both. Precisely how remains to be seen. Stay tuned!

Ora pro nobis, Sancta Dei Genetrix. Ut digni efficiamur promissionibus Christi.