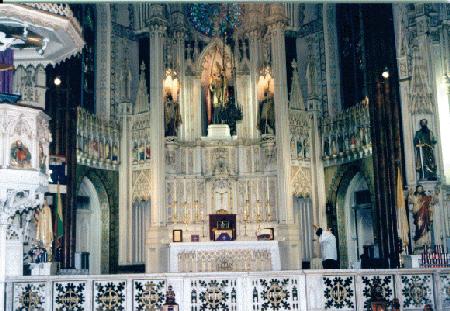 The introductory note for today's Mass for the Fourteenth Sunday after Pentecost in my Baronius Missal reads:
Christian people should attend to their temporal interests without exaggerated preoccupation, for such anxiety offends God who is our Father in heaven. We cannot serve two masters: the flesh and the spirit, at the same time. But let us serve the spirit given to us by the Holy Ghost, who makes us lean towards the supernatural life.
The Gradual (taken from Ps. 117:8-9) reads:
It is better to trust in the Lord than to confide in man.
V. It is better to have confidence in the Lord than to rely on princes.
And, last but not least, the Gospel reading contained:
"Therefore I say to you, be not solicitous for your life, what you shall eat, nor for your body, what you shall put on…"
These words are always meaningful, no matter what one's particular circumstances might happen to be. Even so, I had to smile at the timing given the events of recent days.
Is God good, or what?