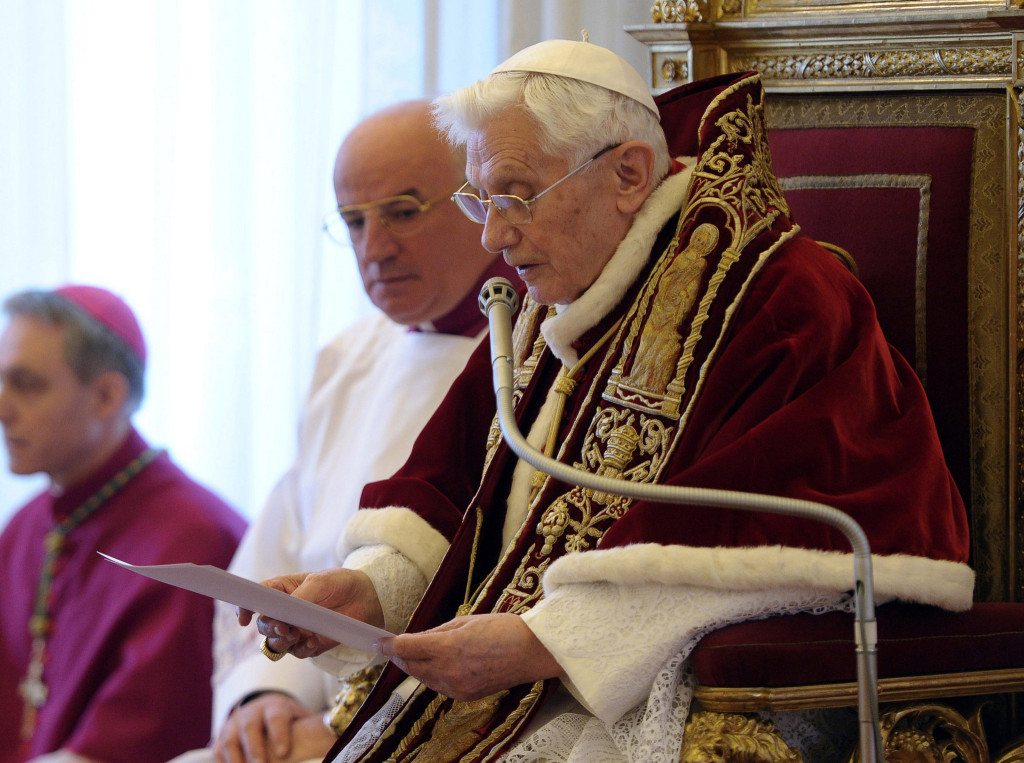 In the aftermath of Archbishop Gänswein's stunning confirmation concerning the intentions of Pope Benedict XVI with respect to his resignation, it has become perfectly clear that confusion is the order of the day; with well-meaning, good people drawing varying conclusions.
I want to know what you think.
As I wrote in a recent post, if we incorporate into Benedict's original Declaratio some of the clarity provided by Archbishop Gänswein, his statement would have been something like this:
I hereby declare that I am taking a step that has never before been taken by a pope:
With full freedom I renounce the ministry of Bishop of Rome, Successor of Saint Peter, entrusted to me by the Cardinals on 19 April 2005. However, I am not abandoning the Office of Peter — something which would be entirely impossible for me. Rather, my intent is to profoundly and permanently transform the Petrine ministry; expanding it, so as to include an 'active member' to be chosen in an upcoming conclave, while I myself shall remain a participant in said munus as the 'contemplative member.'
In this way, I shall endow the papacy with a collegial and synodal dimension, as a quasi-shared ministry. Allow me to repeat it once again — my intent is entirely different from that of Pope Celestine V, who after his resignation in 1294 would have liked to return to being a hermit. I, by contrast, shall continue to live within the Vatican; I shall continue to wear the white papal cassock, and I shall continue to be addressed as His Holiness.
With this in mind, please answer the following. You may choose up to two answers.
Feel free to elaborate on your answer in the comment section, and if you're so inclined, please invite friends who may not be regular reads to weigh-in as well. (One need not be registered in order to vote.)
[yop_poll id="6″]