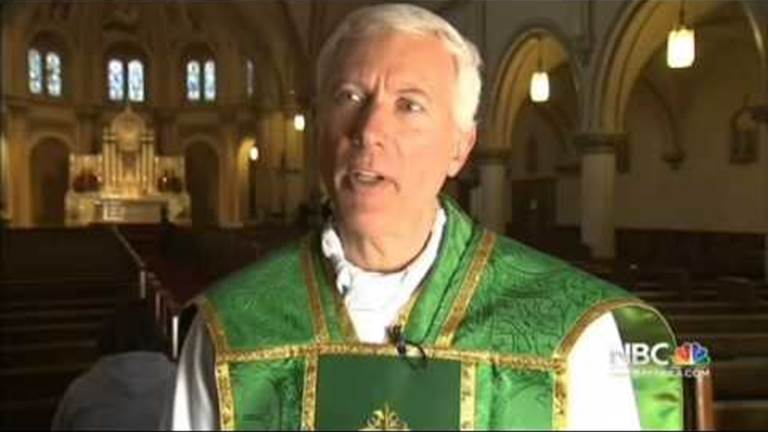 The big dust up at Star of the Sea parish in San Francisco over Fr. Joseph Illo's decision to recruit boys exclusively for service at the altar has gotten a great deal of attention over the last week. I'll assume that most if not all of you are very familiar with the story.
I had intended to post on this early last week, but the attack on the blog (and a few other unforeseen interruptions) knocked my schedule way off course.
A kind reader (MJ), a convert to the Faith from Protestantism, alerted me to this situation about 10 days ago and let me know that Fr. Illo was his pastor in Modesto, CA before coming to San Francisco, and he was responsible for introducing him the traditional Mass.
Fr. Illo offers the Usus Antiquior both daily and weekly at Star of the Sea. That alone makes him an enemy of the Evil One.
Archibishop Cordileone, in addition to standing up for Fr. Illo, has long been on the LGBT activists' radar (read: Satan's radar) for his defense of Catholic teaching on homosexuality.
At this point, there's not much that I can add to this story other than to state the obvious; Fr. Illo and Archbishop Cordileone are, and will continue to be, under attack. We need to keep both of them in prayer.
Perhaps you might stop right now and offer a fervent Ave Maria for their protection.