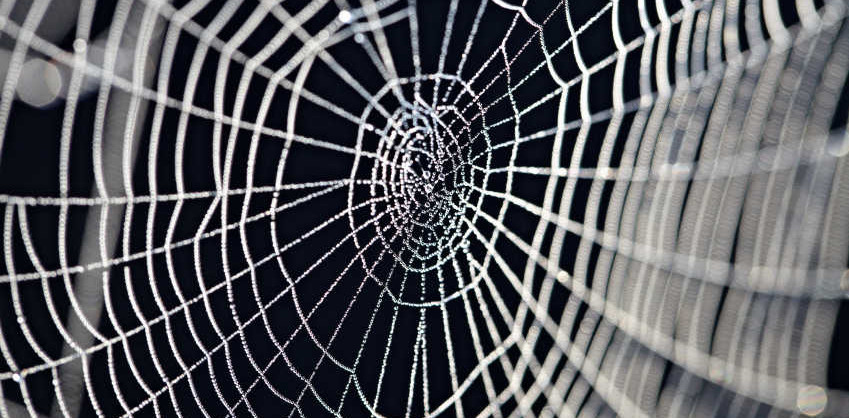 When it comes to books, movies and television, I don't particularly care for fiction.
Among the few things that I enjoy viewing on TV in particular are documentaries that detail real-life criminal investigations.
One of the things I've discovered from watching them is that while physical evidence – like bullet casings, hair fibers and fingerprints – sometimes plays a crucial role in identifying a culprit, the one indicator of guilt that seems to show up in practically every case concerns conflicting statements made by persons-of-interest.
That is why investigators always interrogate suspects multiple times. Inevitably, it seems, the guilty party eventually offers a story that plainly contradicts a previous claim.
Conflicting accounts are especially common in cases involving co-conspirators, who when questioned separately, almost always end up giving irreconcilable versions of what should be the same story.
Oh, what a tangled web we weave…
It's that age old lesson that most of us learned as kids – when attempting to sell a lie, it's very difficult to keep one's story straight, and the more elaborate the deception, the tougher it is.
Oh, and one other thing I noticed; liars just can't keep their mouths shut. They yammer on and on and on, often offering unnecessary details that only serve to shine the light of suspicion on themselves all the more directly.
Enter Francis the loquacious heretic, who in a recent interview with the Argentinian journal La Nación said of his alleged predecessor (translation provided by Vatican Insider):
He has trouble getting around but his brain and memory are functioning perfectly … His resignation brought to light all of the Church's problems. His resignation had nothing to do with personal issues. It was an act of government. His last act of government.
One can hardly disagree with the claim that the "resignation" exposed more problems than it solved (Francis being the most daunting), but beyond that we have some glaring contradictions staring us in the face.
According to Benedict's Declaratio of 11 February 2013, his resignation had everything to do with personal issues; with the implication being that they necessarily included the function of his brain and memory:
In order to govern the barque of Saint Peter and proclaim the Gospel, both strength of mind and body are necessary, strength which in the last few months, has deteriorated in me to the extent that I have had to recognize my incapacity to adequately fulfill the ministry entrusted to me.
The fact of the matter is, this latest comment from the blasphemer-in-chief isn't a smoking gun; rather, it's just one more piece of evidence among many that Benedict is perpetrating a magnificent act of deception.
In other Pope Contemplatus news:
German journalist Peter Seewald has conducted yet another book-length interview of Benedict; this one a memoir of sorts entitled, Ultime conversazioni (final conversations).
Though not scheduled for release until September 2016, Vatican Insider is reporting:
The veteran Vatican correspondent, Luigi Accattoli, will be offering a preview of some of the contents in an insert that will come with Italian newspaper Il Corriere della Sera.

In the book there is a passage in which Benedict XVI "admits he knew about the presence of a 'gay lobby', made up of four or five people, in the Vatican. He says he managed to break this pressure group up. This information is completely new," says Accattoli.
Completely new? How about complete bull dung (to put it politely).
The Vatican "gay lobby" consisted of just four or five people? Who does he think he's fooling?
You see, that's another thing about serial deceivers – over time, especially if they are convinced that they've gotten away with their previous attempts at obfuscation (e.g., the Third Secret of Fatima) – they often tend to imagine that their audience is stupid enough to believe just about anything.
More unbelievable still is the claim that the homo-lobby was somehow broken up.
Recall the interim relatio of Extraordinary Synod 2014 extolling the "gifts and qualities homosexuals have to offer to the Christian community."
I suppose this was included in the text under pressure from the Holy Ghost.
In any case, all indications are that Ultime conversazioni is going to be a best-seller.
I, however, have no intention whatsoever of wasting either my time or money on such a book since, as I said, I don't particularly care for fiction.