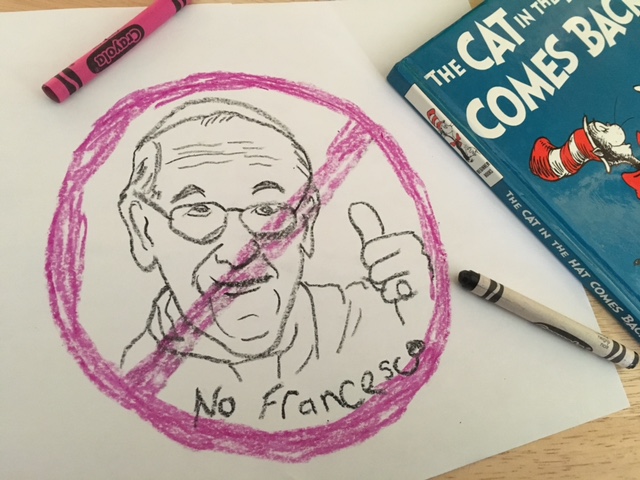 Here we go again… It's a little later in the month than the previous editions, but Pope Video 3 has just been released.
As you will see, there are some noteworthy changes that indicate that the papal propaganda team may actually be listening to some of the criticism.
For instance, the pope's pectoral Cross is actually peaking out in places. And if that's not bold enough, in this video, Francis shares his monthly prayer intention, not just with us, but with Jesus, by name!
You can watch it below. The akaCatholic version follows.
Yea, I know, I'm biased, but I like mine a whole lot more.