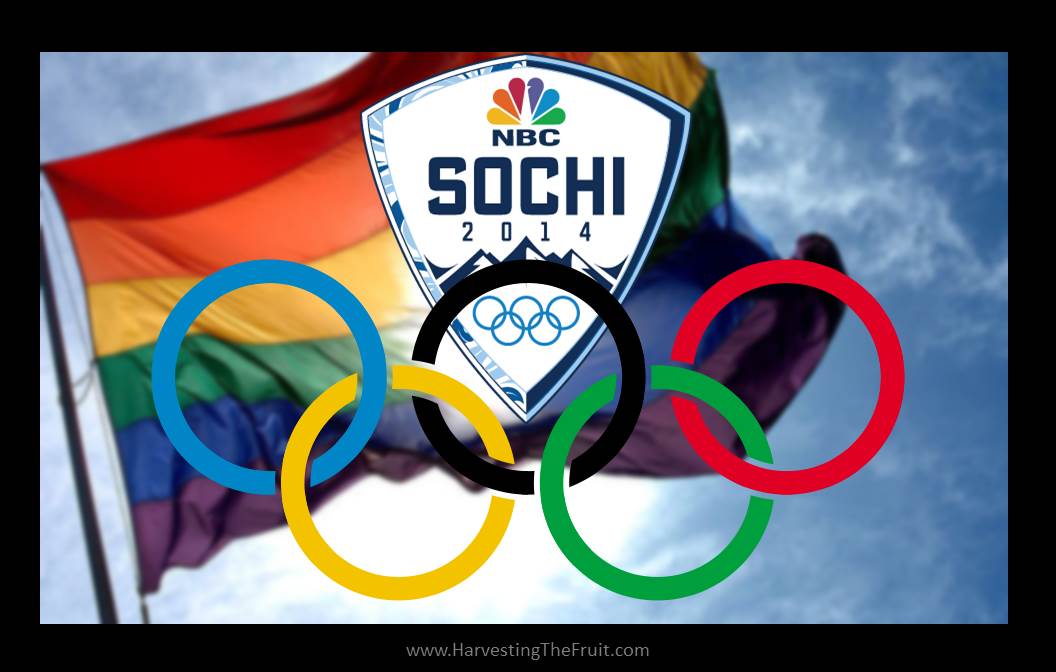 When I was a kid, there were no "parental control" settings on our family's lone television set. No, the technology didn't exist back then, but even if it had, it wasn't necessary.
Boy are things different today.
How different? So much so that our children can't even watch the Olympics without adult supervision.
Four years ago, as the Winter Olympics in Vancouver were in full swing, I wrote a column for Catholic News Agency that elicited some passionate feedback from a number of readers.
One such response came from a woman in Oregon who left a rather memorable profanity laced voicemail in which she ranted about her "gender nonconforming" six year old son. (I literally had to research the term, as up to then I had been unaware of this particular form of child abuse.)
In any case, here are some excerpts from that all-the-more relevant column:
There seems to be an unspoken competition-within-the-competition among many of the male figure skaters these days. It's as though each one is trying his level best – be it through make-up, hair-dos, mannerisms or costumes – to out gender-bend the next guy.
I've never been a big fan of men's figure skating. I've always kind of figured that any guy that can skate like that should have a hockey stick in his hand and a few less teeth than the rest of us. Even so, back in the day it seemed like breakthroughs in the sport were measured in terms of acrobatics, now they seem to be measured in terms of histrionics as these grown men prance about like little drama queens determined to take flamboyance to here-to-fore unseen heights.
How far is this spectacle going to go, I wonder? Seriously, is there anyone who watched the telecast the other night that would be even remotely surprised if four years from now one of these guys comes out skating in an evening gown and tiara?
Even the announcers were not entirely comfortable it seemed, but they dutifully did their jobs as they forced feigned laughter and tried their best to put a positive spin on the clearly bizarre; as if they were laboring to convince themselves as much as anyone else; "isn't this wonderful!"    
Well, here we are four years later, and though it remains to be seen whether any dudes in evening gowns will be taking to the ice in Sochi, one thing we do know is that at least one of the NBC Sports analysts (former Team USA member, Johnny Weir) would be tickled pink if they did.
Meet Johnny:
Heeeeeeer's Johnny! from Louie Verrecchio on Vimeo.
Consider how far we've fallen over the last four years:
– The Connecticut Insurance Department joined several other states in directing all health insurance companies operating in the state to provide "gender transition" coverage.
– Colorado Division of Civil Rights officials ruled against a suburban Colorado Springs school district saying it discriminated against a 6-year-old "transgender" boy, Coy Mathis, by preventing him from using the girls' bathroom.
– The state of California became the first state to enact "transgender rights" for K-12 students, requiring public schools to allow those students to choose whichever restroom or locker room they want to use.
– Twelve more states have passed so-called "same-sex marriage" laws, raising the total from five to seventeen.
Each one of these quantum leaps in the moral decline of society took place in my own United States, but our neighbors to the north made their own contributions.
Bringing the discussion back to sports, Canadian media giant Rogers Sports Net unceremoniously fired anchor Damian Goddard in May of 2011 for sending out a Twitter message, from his personal account, on his own time, voicing his "support for the traditional and TRUE meaning of marriage."
Goddard hasn't worked in the industry since.
Think about that for a moment:
A respected sports anchor finds himself unemployed as a result of having voiced his Catholic faith on personal time; meanwhile, NBC Sports is pleased to hire a flamboyant, cross-dressing, homosexual man who thinks he has a "husband" in order to provide color commentary (presumably rainbow) to viewers worldwide during the upcoming Winter Olympics.
So, unless you want your children exposed to the likes of Johnny Weir, an icon of the popular culture's Hell bent determination to undermine the objective truth about marriage and family, as well as the God-given characteristics that make us either male or female…
BE FOREWARNED: If you allow it at all, don't let your children watch the Olympics without supervision.