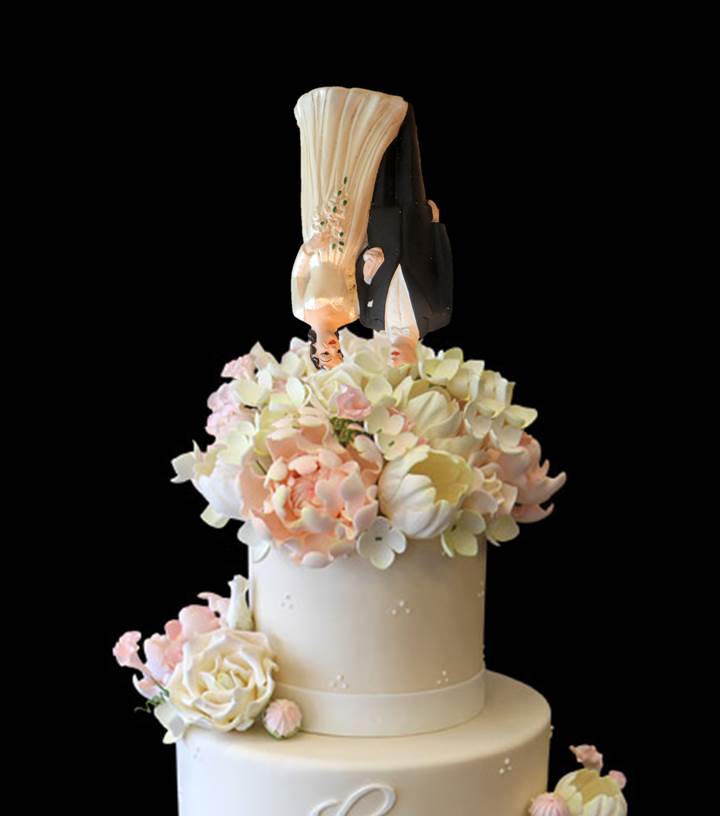 On Friday, the text of reports generated by the Synod's circuli minori (small groups divided by region and language) were released.
According to Vatican Radio:
Altogether there were 13 groups, working in five different languages, and they all spoke in positive terms of the small group atmosphere with lay men and women, plus non-Catholic participants too. They also talked of the challenge of bringing together such diverging views from right across the globe.
Perhaps I missed it being reported earlier, but I don't recall ever having read that the small working groups were to be comprised not only of bishops, but also of laity; some of whom are not even Catholic (and presumably, perhaps, not even Christian).
In any case, one can hardly be surprised given the Synod's gratuitous use of surveys during the preparatory process, to say nothing of the common sense perception that where synodality reigns democracy necessarily lurks; even if, as in the present case, it's all very likely for show.
Of the thirteen small group reports, the one most highly anticipated was that of the Circulus Germanicus given the outspokenness of some of its members; Cardinals Kasper, Marx and Schönborn chief among them.
An English translation of the German group's report is available on the blog In Caelo et in Terra, a review of which reveals little of substance relative to the radical proposals previously put forth by each of the above mentioned Princes of Progressiveness.
Standing out just the same is the following:
We suggest and ask that a section is added at the beginning of the first chapter [of the Instrumentum laboris], which describes the beauty of marriage and the mission of couples and families, drawing on the concerns and considerations of Pope Francis.
We can, at the very least, applaud the German group for its transparency as it does not pretend to desire a section setting forth the "mission of couples and families" (otherwise known as the ends of marriage) according to the constant teaching of the Holy Catholic Church, but rather according to the "concerns and considerations of Pope Francis."
As we will see, the difference is both noteworthy and considerable.
The report continues:
Gratefully and with wonderment we notice that marriage is called to take part in the Creation of God and in His work of salvation. Marriage is not just a topic of Catholic faith, but proves to be in the profoundest sense a fundamental desire of man. It shows itself to be remarkably constant across cultural and religious boundaries and beyond all social changes in time. Man desires to love and be loved. Love is the comprehensive and unconditional Yes to another human being – for his own sake, without ulterior motives or reservations. It is also a basic trait of humanity, that love always wants to give itself again. So marriage unfolds in the love of the children and others in the family. So grows the family out of marriage, which radiates in society and Church. Christian marriage is in this way a slice of living Church.
This is the language of men infected with the Conciliar disease; a language once described by Cardinal Danneels who said:
Up until that time [of the Council], the language of ecclesiastical authority was primarily juridical and legislative. It was rational, conceptual, concise, and clear‐cut. Vatican II chose a more pastorally‐oriented language: less clear‐cut, suggestive, not determinant, calm, and serenely dialogical.
In other words, when once our bishops spoke in the manner of men, today's episcopo-castrati, after the example of the Council, are far more inclined to wax effeminate in language that I like to call pseudosacral homopoetic prose.
Compare the waltz around the barn offered by the German group with the language of the Catholic faith such as it had consistently been taught prior to Vatican II:
The primary end of marriage is the procreation and education of children.  Its secondary end is mutual help and the allaying of concupiscence. (cf 1917 Code of Canon Law 1013)
As pointed out at the Angelus Press Conference this morning by Fr. Juan-Carlos Iscara, SSPX, Professor of history, moral theology, and literature at St. Thomas Aquinas Seminary, the clear and concise teaching above was supplanted after the Council as evidenced by the following from the new Code of Canon Law which reads:
The marriage covenant, by which a man and a woman establish themselves a partnership of their whole life, and which of its own very nature is ordered to the well-being of the spouses and the procreation and upbringing of children, has, between baptized, been raised by Christ the Lord to the dignity of a sacrament. (1983 Canon Law 1055)
The observant reader will notice that the primary and secondary ends of marriage have been inverted in the 1983 Code; an error that invites an aberrant view of the family.
This is evident in the German group's treatment of marriage and its focus on "love" described only as a fundamental human "desire to give of oneself."
While it is true that "man desires to love and be loved," this desire is laudably met in numerous ways outside of marriage, such as in religious and priestly vocations, but also in relationships between siblings and friends wherein it can rightly be said that the primary end toward which such bonds are also ordered is the well-being of the two.
Marriage, in other words, is not only primarily, but uniquely, ordered toward the procreation and education of children.
Once this awareness is obscured, living arrangements such as cohabitation and homosexual unions are all the more easily mistaken as praiseworthy.
As recounted in a recent article published by Life Site News, Fr. Anton Faber, Rector of Cardinal Schönborn's Cathedral in Vienna, offered a blessing for unmarried couples on Valentine's Day 2006 including homosexual partners.
Afterwards, Fr. Faber decried, "Today there is no possibility in the Church to bless a union of people with homosexual feelings," saying that he explicitly welcomes "people with homosexual inclinations to receive a blessing for their longing for love."
He also claimed to have the support of Cardinal Schönborn who recently went on record as saying:
We should give more consideration to the quality of homosexual relationships… [since] a stable relationship is certainly better than if someone chooses to be promiscuous.

There can be same-sex partnerships and they need respect, and even civil law protection. … The new Austrian law on same-sex partnership is very respectful but clearly distinguishes this situation from marriage.

We can and we must respect the decision to form a union with a person of the same sex, [and] to seek means under civil law to protect their living together with laws to ensure such protection.
This mindset is hinted, albeit subtly, in the report issued by the Synod's German group, the same of which Schönborn is a member, saying:
In their respective cultural backgrounds family relationships beyond the nuclear family especially offer many kinds of possibilities of support in the raising of children and in family life.
If any among us are wondering why this group of bishops, certain members of which have spoken with unbridled boldness about the supposed virtues of family relationships beyond the nuclear family, just issued a report devoid of anything overtly controversial, I would suggest that there are but two likely reasons:
Either they have changed their mind with respect to their goals and desires, or they are convinced that Pope Francis already shares them.
Given the group's desire for a Synod document "drawing on the concerns and considerations of Pope Francis," the answer seems obvious enough.
In any event, writing as I am at this moment from the Angelus Press Conference, with Fr. Iscara's presentation still fresh in my mind, it is clear to me that the seeds of the Synodal revolution presently underway were planted at Vatican II (see Gaudium et Spes 50) when our churchmen first succumbed to the urge to equivocate on the begetting and educating children as the primary end of marriage.