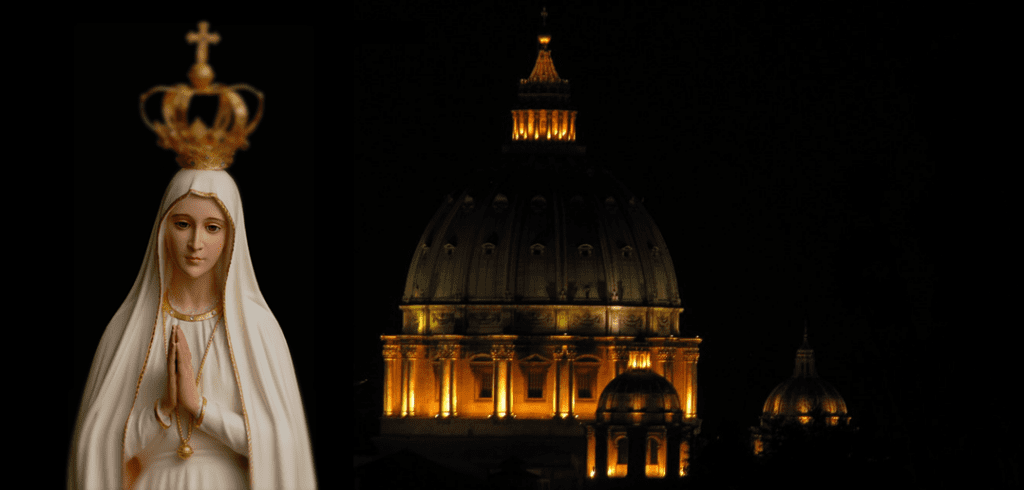 Lent begins tomorrow. How timely. If ever this world was in need of prayer and penance, and an outpouring of grace, it is now.
It is our nature as Catholics, I suppose, to enter this season hopeful that Easter Sunday will inaugurate a period of authentic restoration, with human affairs taking a much-needed godlier turn. If Easter of last year is any indication, however, it is perhaps more realistic to treat this Lent as a spiritual boot camp from which we may emerge better prepared to do battle against Satan and his minions in this time of unbridled godlessness.
On April 9, 2020 – Holy Thursday – UN Secretary-General António Guterres issued a statement appealing to "religious leaders of all faiths to join forces to work for peace around the world and focus on our common battle to defeat COVID19."
Evidently, at least one such leader was paying very close attention. (Any guesses?)
It was in light of "this awful virus" that Guterres lamented how ours has become "a world of worry … worried about our loved ones who are equally worried about us.
Three days later, on Easter Sunday, Jorge Bergoglio (stage name, Francis) struck a similar chord in his Urbi et Orbi message, saying that we live in "a world already faced with epochal challenges and now oppressed by a pandemic severely testing our whole human family." Like Guterres, he went on to say that we live in "a time of worry about an uncertain future." (Oh, how such men love to stoke the flames of fear and uncertainty!)
Guterres encouraged so-called religious leaders to "take inspiration from the essence of these holy occasions [Easter, Passover, Ramadan] as moments for reflection, remembrance and renewal."
His faithful charge in Rome, Francis, took up the challenge, characterizing the present time as "an opportunity to reflect," while cautioning his listeners that "this is not a time for forgetfulness," reminding believers ten days later, during his General Audience, that Easter is the "season of renewal."
The UN Secretary General went on to issue a call for religious leaders to "remember the most vulnerable of the vulnerable around the world."
As expected, Francis dutifully issued just such a plea of his own, asking that among those "affected by the coronavirus … the most vulnerable of our brothers and sisters living in the cities and peripheries of every part of the world, not be abandoned."
Guterres ended his Holy Thursday message saying:
And let us renew our faith in one another and draw strength from the good that is gathering in troubled times as communities of diverse faiths and ethical traditions unite to care for one another.
Together, we can and will defeat this virus – with cooperation, solidarity, and faith in our common humanity.
Francis did not fail to invoke the same theme, declaring during the aforementioned audience:
As the tragic coronavirus pandemic has taught us, we can overcome global challenges only by showing solidarity with one another and embracing the most vulnerable in our midst.
Francis would later, in October 2020, devote an entire encyclical to the notion of forming "a community composed of brothers and sisters who accept and care for one another," in spite of any diversity, religious diversity first and foremost.
More could be said, but presumably the point has been made:
Jorge Bergoglio, the man that most of the world mistakenly considers the "religious leader" of the Holy Roman Catholic Church – including the vast majority of sincerely confused self-identified Catholics – is nothing more than a modernist marionette who is pleased to dance to whatever tune his Masonic, humanist, globalist puppet masters – the headquarters for which is the United Nations – decide to hum.
This being so, let us resolve during this Lenten season to plead with Our Lord to send us a holy and intrepid pope, who will at long last fulfill His request for the consecration of Russia to the Immaculate Heart of Mary, the solitary path to authentic renewal.