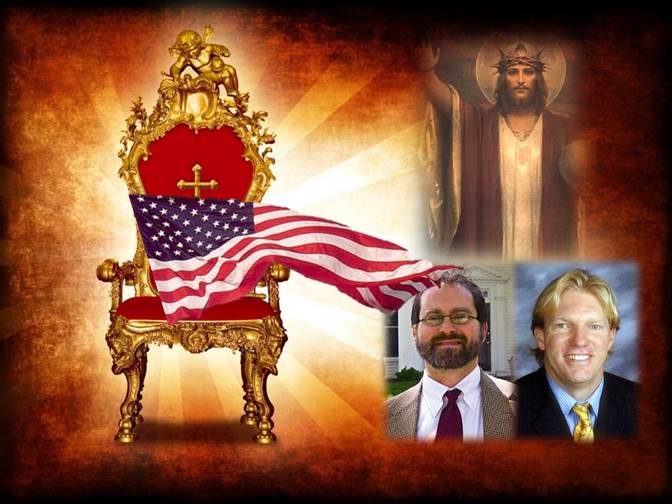 Charlie Hebdo, publisher of such vile images as God the Father being sodomized by Our Lord Jesus Christ, is part of His Mystical Body.
This according to Jason Jones and John Zmirak (in what order or proportion is anyone's guess) who recently pontificated on the Catholic Thing blog:
The attack on Charlie Hebdo was an assault on Christendom. Magazines that publish sophomoric cartoons mocking religion are, paradoxically, part of the Body of Christ – if perhaps its lower intestine. In a society formed by the profound Christian notion of human dignity, there is also room for bad Christians and non-Christians, just as there are cells for mystical Carmelites. The broadest vision of a real, earthly, Christian society can be found, not in monastic tracts, but in The Canterbury Tales.
While one might feel compelled, and justifiably so, to reject as unworthy of consideration the opinions of any self-identified "Catholic" whose worldview is admittedly informed more by the stories of Geoffrey Chaucer than the magisterium of saintly popes, such in this case would be unwise.
The unfortunate truth is that the propositions put forth in this article are in some appreciable measure the logical fruit of the Americanist brand of liberty adopted at Vatican Council II, and therefore more widespread than one might care to imagine.
As such, this article merits a closer look.
Before digging in, however, let me state at the outset that it's not my intention to offer a point-by-point refutation of every laughable idea these writers put forth. For one thing, the sheer number of such remarks would make the task entirely too unwieldy.
More importantly, however, is that the level of ignorance (quite possibly invincible) on display in this article is such that it simply cannot be overcome by a handful of paragraphs; rather, it requires first and foremost that those attracted to such opinions find within themselves a sincere desire to sentire cum ecclesia, along with a willingness to embark upon a thorough examination of the pre-conciliar magisterium.
Evidence for the lack of just such a desire and willingness on the part of Jones and Zmirak litters their entire article. For example:
Attempts to forcibly "purify" Christian societies of dissent and sin always ended in catastrophe – with "heretics" chained to stakes, Jews labeled with badges and artworks piled on bonfires. Such fitful attempts to truncate the Body of Christ of its "impure" members planted seeds of vengeance – which sprouted in France in 1789, and in Spain in the 1930s.
Debates concerning the details and the relative merits of those measures that may have occasionally been undertaken in previous ages with the stated goal of building a Christian society are entirely irrelevant.
One can readily admit that certain of these actions would only serve to undermine the common good in our own day; we might even say that some were condemnable even then.
This, however, in no way justifies consigning to the trash heap, as Jones-Zmirak clearly does, the immutable principles that formed the foundation of the Church's traditional (and enduring) understanding of the Social Kingship of Christ and the rights and duties of individuals, families and States.
It is noteworthy just how eager these writers are to suggest that blame for the French Revolution lies squarely at the feet of the Catholic State and perhaps even the Church herself, and yet they're at pains to excuse the activities of Charlie Hebdo while lecturing, "Christianity can bear mockery and assimilate it."
As to how they imagine Christianity might assimilate mass produced images of Jesus Christ depicted as an incestuous homosexual is anyone's guess, but the suggestion alone betrays a mind nearly devoid of sensus Catholicus.
As if their arguments in favor of unbridled liberty had not already been advanced beyond the point of absurdity in the brief excerpts provided, the duo goes on to assert:
So the Church and the West, in a sense, need Charlie Hebdo. If France must defend that magazine's offices with squads from the Foreign Legion, it's well worth the price – instead of surrendering Western freedoms to the bearded thugs of the banlieues.
With the sort of puerility that one might expect only of the entirely unchurched, Jones-Zmirak here offers an utterly false dichotomy; one that sets unlimited license for the Charlie Hebdos of the world against a society ruled by the might of violent extremists, as if it must be either one or the other.
Just a small taste of the authentic Christian wisdom presented with such great clarity by Pope Gregory XVI is enough to expose the insanity of their position:
Here We must include that harmful and never sufficiently denounced freedom to publish any writings whatever and disseminate them to the people, which some dare to demand and promote with so great a clamor. We are horrified to see what monstrous doctrines and prodigious errors are disseminated far and wide in countless books, pamphlets, and other writings which, though small in weight, are very great in malice. We are in tears at the abuse which proceeds from them over the face of the earth. Some are so carried away that they contentiously assert that the flock of errors arising from them is sufficiently compensated by the publication of some book which defends religion and truth. Every law condemns deliberately doing evil simply because there is some hope that good may result. Is there any sane man who would say poison ought to be distributed, sold publicly, stored, and even drunk because some antidote is available and those who use it may be snatched from death again and again? (Pope Gregory XVI, Mirari Vos)
What on earth would cause otherwise intelligent men to reject such fundamentally logical thoughts as these?
Perhaps we need look no further than the Council; that anthropocentric bloodless coup wherein Christ the King was duly supplanted by man to whom "all things on earth should be related as their center and crown" (cf GS 12).
According to Jones-Zmirak:
At the Second Vatican Council, the Church fully renounced any aspiration to dominate men's souls through the sword of the state – recognizing that religious persecution is intrinsically evil, just like adultery or abortion.
In spite of the implicit, childish, and entirely unsustainable suggestion that the traditional (and as yet still entirely applicable, albeit ignored) doctrine of the Church relative to religious liberty and Church-State relations was intrinsically evil, one might see in their commentary the threads of a potential insanity defense.
It appears that these men are, at least in some measure, victims of the post-conciliar tidal wave that has been crashing upon the rock of sure doctrine for nearly five decades, rendering it but a pile of sand unworthy of the firm foundation of a truly just society; at least in the eyes of the disoriented.
In any event, I would invite you to undertake the bitter experience of reading the rest of their arguments directly.
What you will discover if you do is the sort of "dynamic language, emotional and high-sounding words" of the French Sillonists who were condemned by Pope St. Pius X for their gross misunderstanding of human dignity  "in the manner of some philosophers, of whom the Church does not at all feel proud."
"The first condition of that dignity is liberty, but viewed in the sense that … each man is autonomous," wrote the Holy Father in his Apostolic Letter, Notre Charge Apostolique.
"This is the basis principle from which the Sillon draws further conclusions," he continued, "today the people [must not be] in tutelage under an authority distinct from themselves; they must liberate themselves."
This was an idea popularized by such 18th century philosophers as those held up for scorn by Pope Pius X, freethinkers like Rousseau and Voltaire, whose prose inspired the so-called "great American experiment," the ideals of which neo-conservative Catholics like Jason Jones and John Zmirak are all-too-pleased to enthrone in the place of Christ the King.