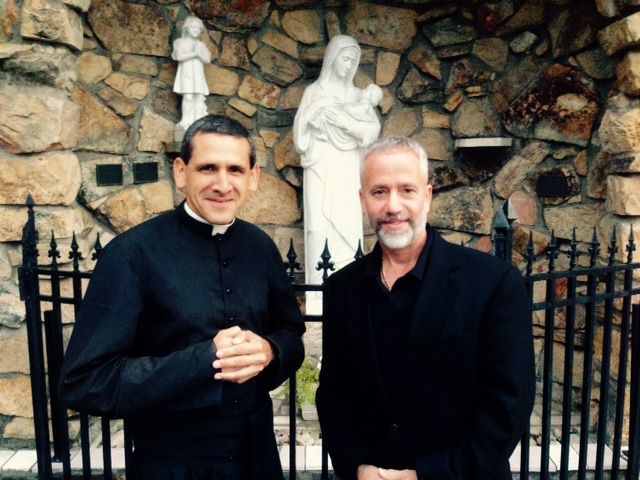 I just returned home from the Catholic Identity Conference; the second I've had the privilege of joining as one of the speakers (and the least of them at that, believe me).
In addition to attending the beautiful liturgies, listening to the outstanding talks, and reconnecting with the other speakers and various other friends that I don't get to see nearly often enough, one of the best things about these events is that they provide a venue for people who "know" one another mainly from their interaction on social media (like this blog) to meet and spend time together in person.
Well, with this in mind, I have a announcement to make, or otherwise stated, an invitation to extend:
In June of 2016, Fr. Michael Rodriguez and I will be leading a group on a 12 day pilgrimage to Rome and a host of other noteworthy sites in Italy including Assisi, Siena, Florence, Orvieto and others. I won't go into great detail here as all of the information is available by clicking the image below.
I do want to note a couple of things, however…
This trip isn't about putting travelers through the paces with a series of talks, like an extended conference; it's a pilgrimage first and foremost that will provide a great opportunity for us to soak in the riches of our Catholic faith.
I can't tell you how excited I am that Fr. Rodriguez will be with us as our Chaplain. No doubt he'll have a great deal to offer in helping us get the most out of this trip, especially in a spiritual sense; offering the Traditional Latin Mass, hearing confessions, granting us the benefit of his insights and knowledge, etc.
Incidentally, his presentation at the Catholic Identity Conference was outstanding. I'll provide some excerpts from it here soon. The fullness of the text will be published in the Remnant as well. I'll link to it when it's available.
This trip also has ample time built in for leisure and to just plain enjoy all that Italy has to offer in addition to the magnificent churches and religious sites – from museums to vineyards and, of course, the incredible food!
Note that travelers are always free to do whatever they wish apart from the group. For example, you'll see that on Sunday June 4th we'll be in Rome where there will be an opportunity for Mass, the Angelus and the papal benediction. Some folks may prefer to do something else. Of course, a lot can happen in eight months, and if Pope Pius XIII is there, it's more likely that we'll all be together. Just sayin'…
Lastly, I realize that this isn't something that everyone can do as time and money are both hard to come by. The truth is, I couldn't make this trip if Catholic Heritage Tours wasn't willing to put it together. In fact, it was their idea. They got in touch with me a few months ago, and since then I've done some research and have talked to lots of people about them. I found out they've been arranging Catholic pilgrimages for over 20 years, and I've heard nothing but great things about them.
Ultimately, the thing that made me decide to move forward with this trip is recognizing how important it is that this blog serves as a "community" for like minded people who love the Catholic faith, and seeing how valuable those rare opportunities are for the who gather here to meet and spend time together in person; just like this past weekend's conference.
So at this, take a look. I hope you can make it, otherwise, please pass this info around to others who may be interested in joining us.