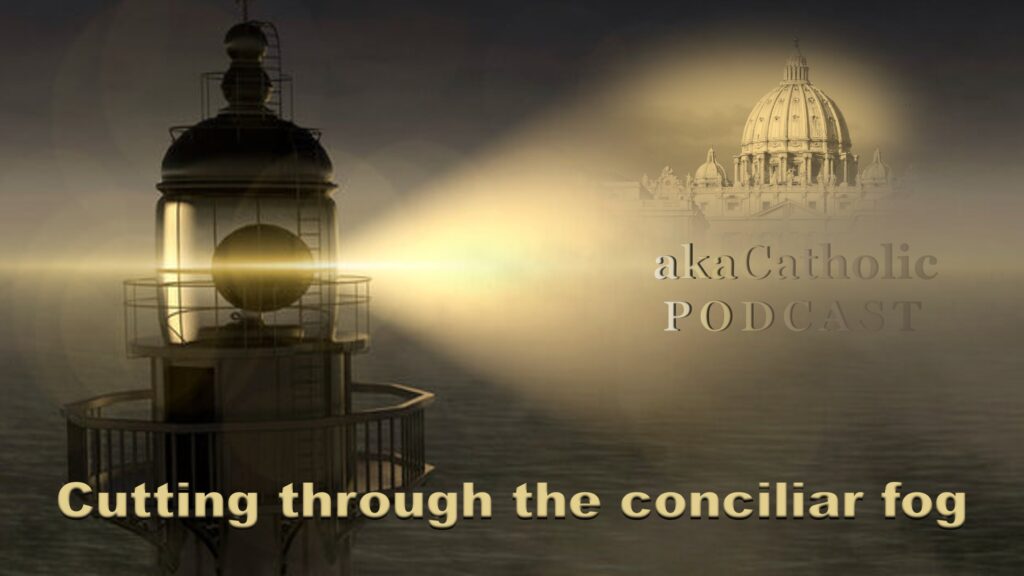 Given the positive responses given to my conversation with Brian McCall and Fr. José Miguel Marqués Campo on the Catholic Family News channel, I've decided to create an akaCatholic podcast. Below is Episode 1 where we'll discuss the so-called "New Pentecost" as compared to the true Pentecost vis-a-vis the treatment of the Jews.
We'll also touch on Francis' audience wherein he made plain his hatred for the mission of the Church, letting his listeners know that the very thought of children being brought into the one true Church of Christ makes him angry. We'll also discuss an under appreciated part of the Pentecost event, namely, the degree to which the Kingship of Christ is utterly central to both it and the mission of the Church for all time.
Next week, God willing, I will be joined by Fr. José Miguel Marqués Campo to discuss Traditionis Cojones. From there, depending on how this effort is received, Fr. Campo will become a regular participant.
Please, make good use of the comment section on Youtube. Your responses will help me determine the direction of these podcasts and whether or not to continue them.
Any help you can give to make this blog possible will be greatly appreciated.