As 2014 comes to a close, I'd like to take this opportunity to thank all of you who read these pages, and in a particular way those among you who take the time to offer your own thoughts and ideas in the comment section (from which I have benefited greatly).
While I had hoped that the message board portion of the site would have gotten more use this year, I'm happy to say that this blog does seem to provide a useful place for tradition-minded Catholics to congregate and speak their minds without fear of censure.
Here's a quick snapshot of the blog's activity, starting with some figures from 2013 for comparison sake:
In 2013 the blog generated roughly 264,000 page views by some 44,000 users from 147 countries.
In 2014 there were roughly 850,000 page views by some 130,000 users from 190 countries.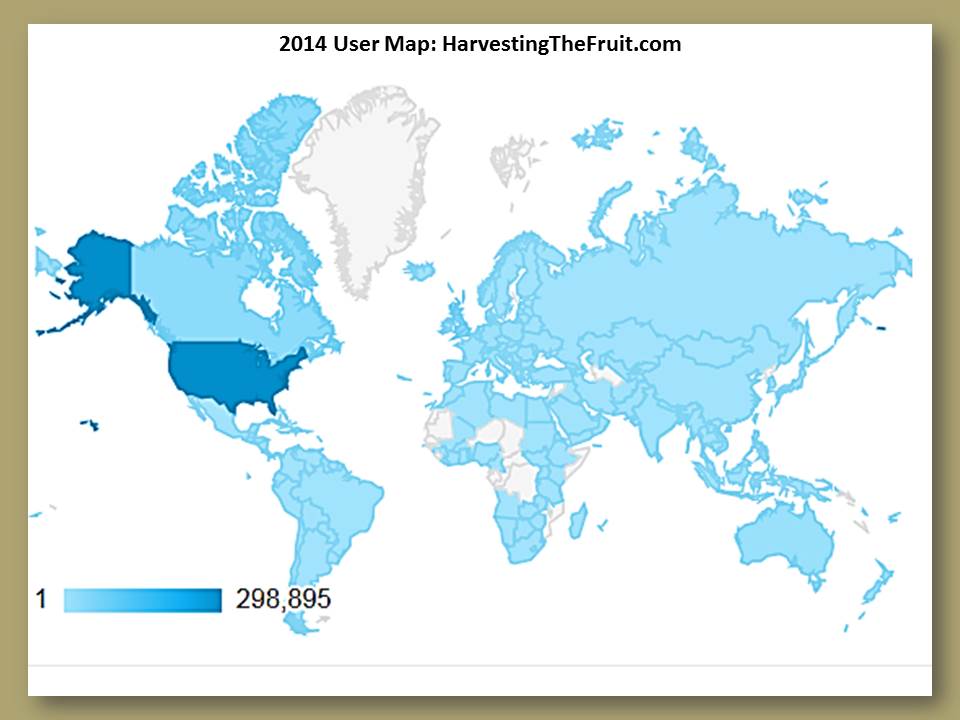 This year, two-thirds of the activity came from users in the U.S. The top ten nations ranked by number of sessions are:
1. United States (298,895)
2. United Kingdom (35,319)
3. Canada (33,477)
4. Australia (12,594)
5. Ireland (9,724)
6. Germany 5,500
7. Poland (4,408)
8. Italy (3,916)
9. New Zealand (2,951)
10. France (2,894)
There is no doubt whatsoever that people visit this blog, not just to find out what I have to say, but also to avail themselves of the knowledge, insight and encouragement offered here every day by those who comment.
Reflecting on the reach of this blog should serve as a reminder to all of us of just how great a privilege it is to be able to make our voices heard in this way. For my part, I know there's much room for improvement in the way I use this space, and I'm looking forward to doing so in the year to come.
With all of that said, I'd like to invite you to tell me how you think the blog can be better in 2015; e.g., what you'd like to see more often or less often, some new initiatives you'd like to see undertaken, etc.
Thanks again to all. Please be assured of my prayers for a most Blessed New Year for you and yours!