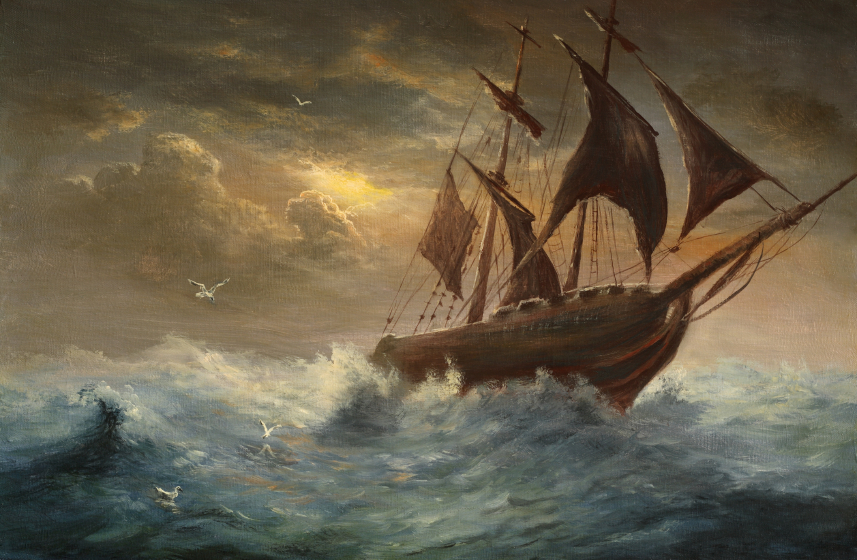 Here we go again! An excerpt taken from an interview of Cardinal Burke is being quoted in headlines around the world via Catholic blogs and various other outlets:
The interview, which appeared in the Spanish Catholic weekly Vida Nueva on Oct. 30th, includes the following direct quote from Cardinal Burke as reported by Religion News Service (linked above):
"Many have expressed their concerns to me. At this very critical moment, there is a strong sense that the church is like a ship without a rudder."
You know what's coming next, don't you?
At some point in the next few days, Cardinal Burke will likely issue a clarification; something along these lines:
I did not say that I consider the Church under Pope Francis to be a rudderless ship. I very specifically said that there is a strong sense among many that this is the case.
Need I say it again? It's the Roman game; a chess match of subtlety and nuance…
That said, I hope I'm wrong. I much prefer that Cardinal Burke, at most, simply point to the transcript of the interview and leave it at that. He said what he said, and the quotation marks in every account that I've read are exactly where they belong. Enough said.
Furthermore, no need to clarify exists for the simple reason that the Church is indeed like a rudderless ship under Pope Francis. In fact, I wrote a post under that exact title, A Rudderless Ship, almost an entire year ago making the point that the Barque of St. Peter has been adrift, not just since 13 March 2013, but from the time of the Council on forward.