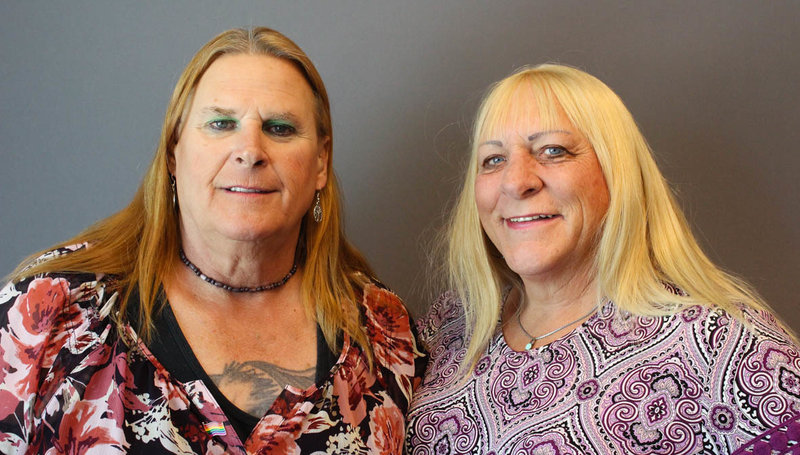 Civil society – ironically, in the name of tolerance – has come to an unprecedented point of intolerance. For example, it is not uncommonly required for one to accept – under pain of persecution, ridicule, and blacklisting at the hands of the PC Police – the preposterous notion that males can reasonably lay claim to being female; if only these men assert their status as women, not only are they entitled to "their truth," they are also entitled to demand every individual's affirmation, in spite of the obvious contradiction.
Though this sinister situation is frequently denounced by Catholic commentators for its detachment from reality, many – even among the ranks of the traditional and their self-appointed gatekeepers – are just as guilty of running roughshod over the principle of non-contradiction, shunning those who refuse to do the same.
One notes, for example, how often even tradition-minded persons speak of an "apostate pope," as if to openly deny the reality that "apostate" and "pope" are by their very nature two mutually exclusive things, while demanding – sometimes subtly, at other times more explicitly – that those who want a seat at the "traditionalist" table do likewise.
Consider, for example, an otherwise edifying article from Christopher Ferrara detailing The Three Stages of Apostasy in which he skillfully leads readers to the undeniable conclusion that Jorge Bergoglio has abandoned the divinely revealed religion, thus judging himself guilty of what Aquinas called the "apostasy of perfidy." For this alone, it is well worth reading.
And yet, Mr. Ferrara still insists on referring to the apostate Bergoglio as "pope," and his anti-Catholic reign of terror as a "pontificate," the same that Fr. Nicholas Gruner mocked as merely a "so-called pontificate."
There can be little doubt that if Mr. Ferrara were to publicly state the obvious; namely, that Jorge Bergoglio is an apostate and therefore not the pope, he would soon find himself just as welcome at the new Fatima Center as I am; that is, not at all.
Though it is hardly necessary to do so for most readers, let it be said that an apostate is not a member of the Church, much less can an apostate serve as her head on earth, and this apart from any formal judgement or juridical proceeding on the part of the Church.
For not every sin, however grave it may be, is such as of its own nature to sever a man from the Body of the Church, as does schism or heresy or apostasy. (Pope Pius XII, Mystici Corporis 23)
One may note the rather casual manner in which the Holy Father, Pius XII, writes of apostasy and its consequence. The reason for this is simple – it is widely understood that apostates have severed themselves from the Mystical Body of Christ; for just as the male of his own nature is not female, so too is the apostate of his own nature not Catholic.
Bishop Athanasius Schneider, who many so-called traditionalists (aka Catholics) consider the best of the "full communion" episcopal lot, and not without good reason, has also made note of the apostasy that is unfolding in Rome right before our very eyes under the direction of Jorge Bergoglio.
In a recent interview with Michael Matt – the gatekeeper of (#UNITEtheCONSERVATIVES) "traditionalism," whom Taylor Marshall hilariously anointed a "traditional patriarch" – Bishop Schneider said:
I never in my life imagined that I should one day publicly, or privately and publicly, ask the Holy Father to condemn such acts, which he supports, as it was with the Abu Dhabi statement on the equality, or diversity, of all religions, which I did. And also, these horrible acts of idolatry in the Vatican. And then, I could never imagine that I will have to do a defense of the First Commandment, in the Church, of the most basic – that idolatry is against Divine Revelation; that you cannot perform idolatry acts in the Catholic Church.
This is, for me, already the peak, the culmination, of all the evils, which were already accumulating in the past century, in the past decades, but it is a demonstration how, to which extent, the evil, the apostasy, the betrayal of Christ, penetrated in the Church, with this manifestation.
Such acts, which he supports… acts of idolatry, evil, apostasy, the betrayal of Christ…
Perhaps the reason Bishop Schneider never imagined having to rebuke a pope for such things is because the man who carries them out is obviously not a member of the Body of the Church, much less is he the pope!
Penetrated in the Church?
Here we find yet another assault on reality. As for the true Church of Rome, according to St. Cyprian (and others), "faithlessness cannot gain access." Surely this cannot be said of the institution presently operating out of Rome under the direction of Jorge Bergoglio; it is a repository of faithlessness and therefore clearly not the Church.
Bishop Schneider continued, making the complicity of Francis in the evils mentioned perfectly plain:
And even Pope Francis, unfortunately, defends this, the veneration of these Pachamama idols, in saying there were no idolatrous intention using them. But how we can discover the intentions? We cannot see the heart, see the heart of the people. We can only observe the exterior acts, and the exterior acts were, in all evidence, acts of religious cult – bowing, revering, and even prayers – towards a wooden statue, which is not representing neither a saint, but, it was demonstrated, it is – and even the Pope said this was Pachamama.
And Pachamama in the entire culture of the indigenous American people, South American, is a concept of a kind of goddess. And so, this is against evidence to deny that it was not idolatry, and so we have to say that it was idolatry.
Bishop Schneider's solution?
So, we have to ask the pope to condemn this, and not only to condemn, to make acts of reparation. It has to be done, the pope first in the Basilic of St. Peter, to make a prayer service of reparation to Divine Majesty, and in the church of Traspontina also.
Again with the pope… This is the same man that he had just described in some detail as having sanctioned and defended idolatry in a Catholic church.
Why on earth would the man who orchestrated the idolatry, the betrayal of Christ, and the apostasy in question condemn these very acts? He would not, because doing so would be tantamount to condemning himself.
Ironically, however, this is precisely what "Francis" has done by his complicity (nay, leadership) in said acts, "making clear that by his own will he had turned away and separated himself from the Body of the Church" (see Fr. Pietro Ballerini's treatment of a pope who has fallen into heresy).
Toward the end of the interview, Bishop Schneider offered a lengthy exhortation to the faithful (one that moved Mr. Matt to tears), urging prayers for Francis. In so doing, his words make it clear that he understands that Jorge Bergoglio is in need of repentance and conversion to the one true faith, and that he will do well to convert prior to his particular judgment; i.e., he seems to be well aware of the plainly observable fact that Jorge Bergoglio has, of his own doing, severed himself from the Body of the Church!
In this we are witnessing yet another gross violation of the law of non-contradiction, one that is likewise commonplace in our day; namely, this notion that we must pray for "the pope's conversion." The very idea is absurd, as absurd as suggesting that the conversion of Saul came after he was made an Apostle.
Let there be no doubt that charity demands prayers for Jorge Bergoglio's conversion to the one true faith that he obviously rejects, but until such time as he is so converted, he cannot be numbered among the members of the Church – no more than Saul of Tarsus could be so numbered prior to his being struck blind – much less can he be called upon as her head.
And yet, the gatekeepers of tradition are not only pleased to speak of Bergoglio as pope, with some even going so far as to refer to him as "Holy Father," they also arrogantly demand affirmation of the apostate's claim to the Petrine Office.
As for those clear-thinking Catholics who refuse to embrace this detachment from reality?
They can well expect persecution, ridicule, and blacklisting at their hands.