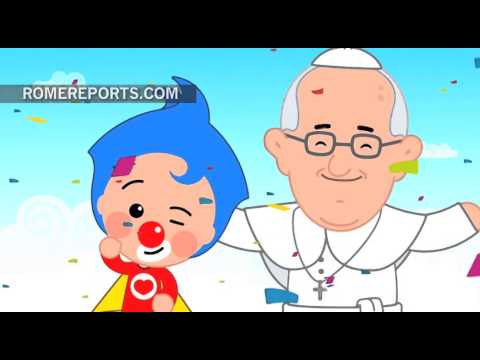 This from JTA, which bills itself as "The Global Jewish News Source." (HT to Chris Ferrara)
Pope, Peres discuss 'U.N. of religions' at Vatican meeting
ROME (JTA) – Former Israeli President Shimon Peres met with Pope Francis at the Vatican and proposed a "U.N. of religions" to fight terrorism.

The Vatican said the pope and Peres held a "long" and "very cordial" discussion on Thursday.

During the 45-minute meeting, Peres described his idea to the pontiff about his organization of religions modeled after the United Nations. The motivation, Peres told the Catholic weekly Famiglia Cristiana, is that religion is the prime trigger for world conflicts today.

"The U.N. has had its time," Peres said, according to Famiglia Cristiana. "What we need is an organization of United Religions, the U.N. of religions. It would be the best way to combat these terrorists who kill in the name of their faith because most people are not like them, they practice their religions without killing anyone, without even thinking about it."

The Vatican news service said the pope "listened attentively and with interest" to Peres' proposal.

Also Thursday, the pope met for 30 minutes with Jordanian Prince El Hassan Bin Talal and also discussed interfaith cooperation. The prince is the founder of the Royal Institute for Interfaith Studies in Amman.

Francis last met with Peres June 8, when he hosted the then-Israeli president, Palestinian Authority President Mahmoud Abbas and the Orthodox Ecumenical Patriarch Bartholomew of Constantinople at an unprecedented prayer meeting in the Vatican garden.
I'd say that Mr. Peres has chosen wisely. Pope Francis is not only the figurehead of the Church-of-Man wherein every religion is treated as a pathway to peace (not to mention Almighty God); he is its greatest anthropologian.

I can imagine Pope Francis doing this, but I can also imagine that he may decide that his schedule is too dense, you know… with soccer games to plan and trees to plant and all… that he might just appoint Cardinal Kasper in his stead.

Queue up Frankie Blue Eyes: And now, the end is near…