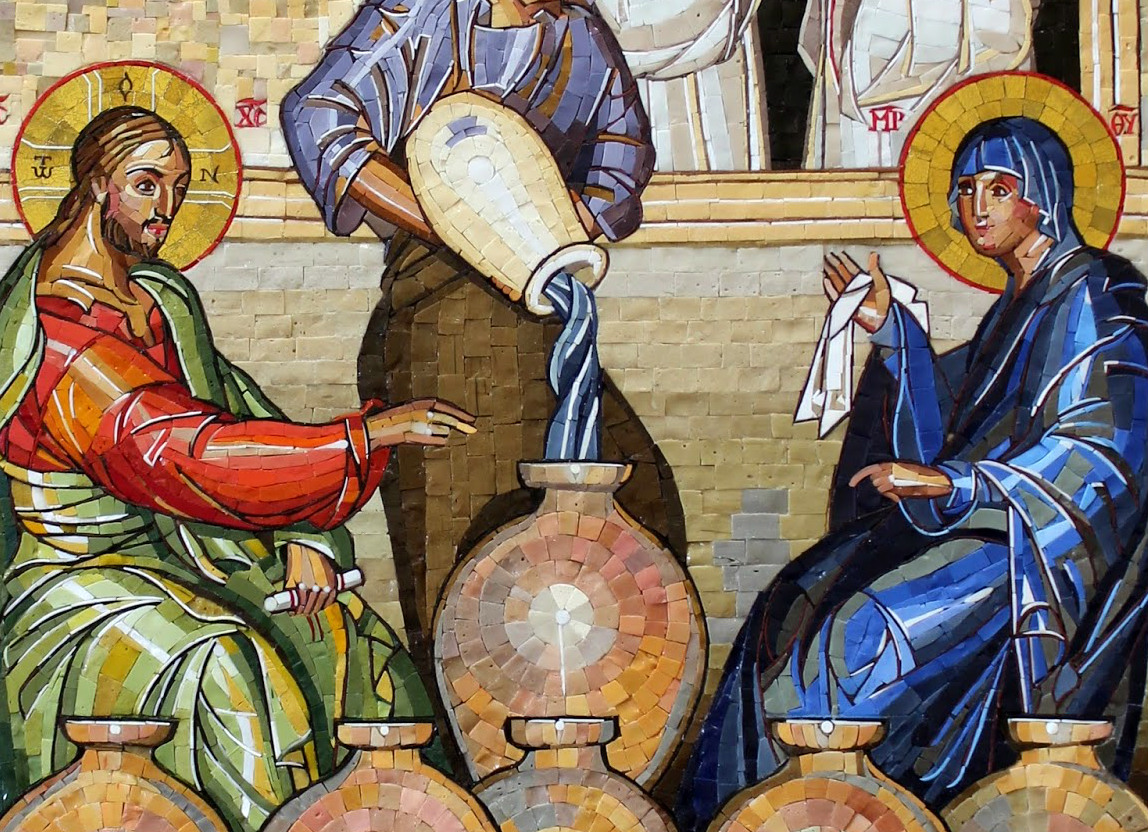 So often, we hear what Christopher Ferrara calls the "false friends of Fatima" speak of Our Lady's appearance as if it was scarcely prophetic; much less a divine warning.
They would like for us to imagine that Our Lady's message was ultimately little more than a repetition of that which the Church has always proclaimed; i.e., a call to conversion that encourages acts of sacrifice and reparation for the sins of mankind.
It is true that wherever Mary appears – whether it be in present-day Mexico City under the title of the Virgin of Guadalupe, or in Fatima, Portugal, or even in Sacred Scripture, we find that Her deepest desire remains ever the same.
It's a desire that is summed up in the simple yet life-giving statement that she made at the Wedding Feast at Cana:
"Do whatever He tells you."
And yet, there is something unique about Fatima; even beyond the dire warning that Our Lady issued concerning the Church and the "suicide of altering the Faith, in her liturgy, her theology and her soul."
Indeed, the Blessed Virgin issued a similar warning in Akita, Japan.
At Fatima, however, we find a unique complementarity between the central message of Our Lady's appearance in Portugal and the role that she played at the Wedding Feast at Cana.
It's a complementarity that beautifully reflects the reciprocal love between the Virgin Mother and her Divine Son.
You see, while Our Lady's mission is always and everywhere to point the way to Our Lord saying, "Do whatever He tells you," at Fatima, we discover that it's the will of her Son to reciprocate, in a sense, pointing the way to His Blessed Mother as if to say:
"Do whatever she tells you."
In the first part of the secret at Fatima, Our Lady made it known:
"God wishes to establish in the world devotion to My Immaculate Heart."
In 1936, Sr. Lucy wrote to her spiritual director, informing him that she had asked Jesus why the consecration of Russia is necessary. His answer is at once beautiful and immensely important. He replied:
"Because I want My whole Church to acknowledge that Consecration as a triumph of the Immaculate Heart of Mary."
As for why is this so important to Our Lord, He went on to tell Sr. Lucia that it was His desire to "put the Devotion to My Mother's Immaculate Heart beside the Devotion to My Sacred Heart."
At Cana, Mary desired that Jesus should be publicly acknowledged for who He truly is; the Son of the Most High God. She wished to establish devotion to Him, and so she set the stage for a great miracle, the result of which, according to St. John:
This beginning of miracles did Jesus in Cana of Galilee and manifested his glory. And his disciples believed in him. (John 3:11)
At Fatima we find that Jesus desires that Mary should be publicly acknowledged for who she truly is; the Mediatrix of all graces. He wishes to establish devotion to her Immaculate Heart, and so He set the stage for a great miracle, the result of which will be the conversion of Russia and a period of peace.
In both cases, the cooperation of men is critical.
At Cana, the servants dutifully did as they were instructed.
At Fatima, the glory of Mary was made manifest before upwards of 70,000 people in the miracle of the sun.
And yet, do our churchmen believe?
May it please the Lord to grant us a holy pope who not only believes, but will do as Our Lady requested.