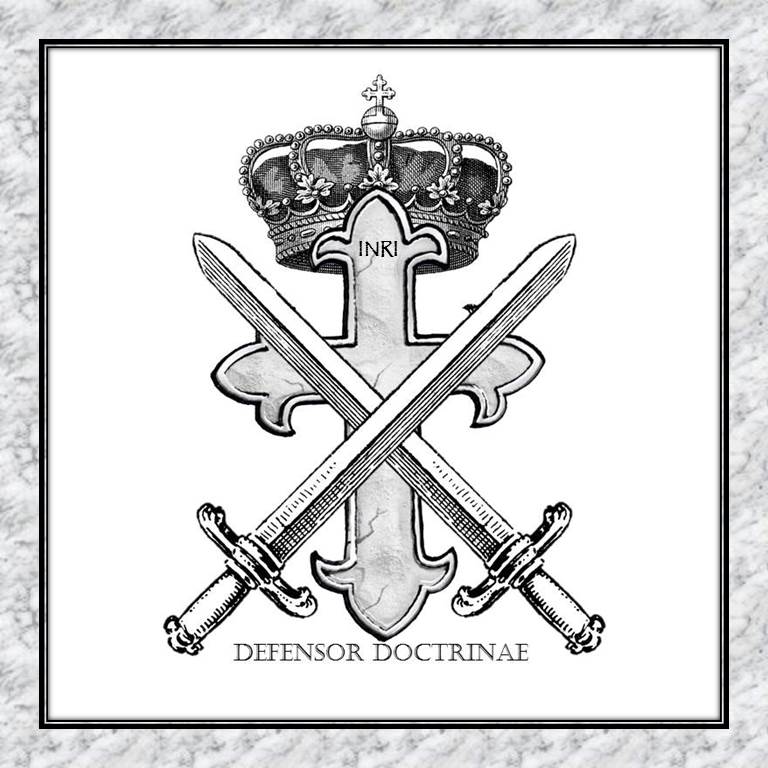 In the previous post I described the purpose of the Defensor Doctrinae Project; a collection of Pope Francis' doctrinally questionable comments, dated and properly sourced.
Please feel free to comment and discuss the merits of the project, pro and con, below.
I can well imagine the neo-con papal excusers gushing with indignity over the very idea of such an effort. For my part, I would like nothing better than for this proposed database to remain empty, but we all know that this ship, with Pope Francis at the helm, has long since sailed.
And before some blithering nincompoop jumps in with the (insincere) question, "Why not start a collection of the wonderful things that he says, like his warnings against the wiles of the Devil? Huh, huh?"
Let's be honest, when the pope preaches Catholic doctrine it aint exactly newsworthy. Trust me, I will applaud him when applause is due. In the mean time, I will continue to pray and fast for this pope while honoring his exalted office, even as I defend the doctrine of the faith against his more regrettable statements.