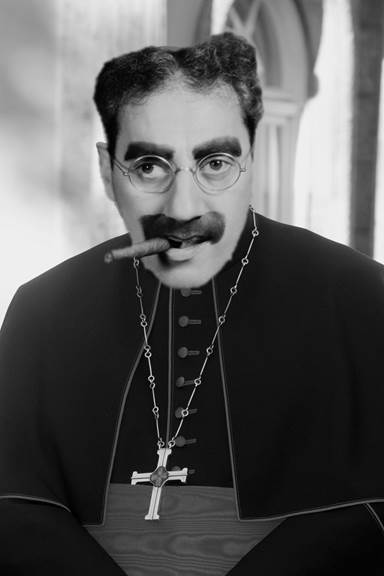 Recently reported comments offered by Cardinal Marx of Munich—President of the German bishops' conference—have raised no small number of traditional eyebrows.
According to Catholic World News:
In an interview with the French Jesuit journal Etudes, Cardinal Marx says that the phrase "new evangelization" … suggests a "restoration" of Catholic influence.
The Cardinal offered a swift correction:
"It could be mistaken for a model for a spiritual reconquest, as if the aim was to regain lost ground," the German cardinal said. "It is not, however, about restoring or repeating what existed in the past, but rather, a new start, a new approach, a new situation."
While the idea of the Church embarking on a program of novelty that effectively divorces the Church of her past is condemnable indeed, don't shout "Horse Feathers" just yet.
The fact of the matter is he's absolutely right; "a new start" is precisely what the so-called "new evangelization" is all about.
That is why the overwhelming majority of churchmen in our day (including the pope) no longer call anyone to conversion, have totally abandoned all talk of the Social Kingship of Christ, and are comfortable celebrating a new rite concocted by committee with the intent of making the heretics feel right at home.