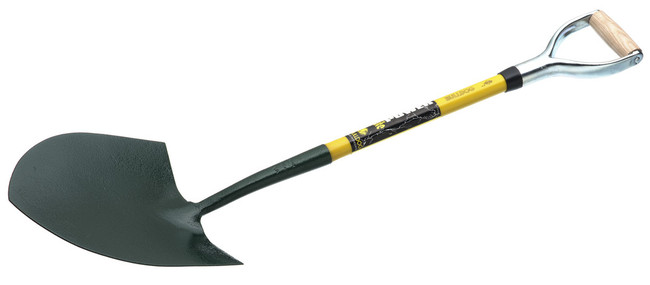 On 29 April, Bergoglian News Agency published an interview with Robert Spaemann, a renowned professor of philosophy who served as a papal advisor during the last two pontificates (according to my count, anyway).
The topic of conversation concerned the dreadful document Amoris Laetitia, and Spaemann's sharp criticism of the text as offered therein continues to garner worldwide attention; in particular, the following:
"That it is an issue of a breach emerges doubtlessly for every thinking person, who knows the respective texts."
Well, apparently, Spaemann now has some doubts.
In a follow-up article published on 20 June, Spaemann back peddled on the notion of a "breach," writing:
What I wanted to say was that several of the Holy Father's expressions are contrary to the words of Jesus, to the words of the Apostles, as well as the traditional Doctrine of the Church.

One should only speak of a breach when a Pope clearly and explicitly teaches something by formally invoking his apostolic authority – so not casually in a footnote – that contradicts the aforementioned doctrinal tradition … Even if what the Holy Father expressed does not fit well with what I read in the scriptures and what comes to me in the Gospels, then it is not a sufficient reason to speak of a breach…
Apparently, in citing the formal invocation of "apostolic authority," Spaemann is referring to the First Vatican Council's dogmatic definition of papal infallibility:
The Roman Pontiff, when he speaks ex cathedra — that is, when in the exercise of his office as pastor and teacher of all Christians he defines, by virtue of his supreme Apostolic authority, a doctrine of faith or morals to be held by the whole Church — is, by reason of the Divine assistance promised to him in blessed Peter, possessed of that infallibility with which the Divine Redeemer wished His Church to be endowed in defining doctrines of faith and morals; and consequently that such definitions of the Roman Pontiff are irreformable of their own nature (ex sese) and not by reason of the Church's consent. (Denzinger no. 1839 — old no. 1680).
With this in mind, doubtlessly every thinking person will not fail to see the folly of Spaemann's latest argument.
The Holy Ghost simply will not allow a pope to explicitly teach that which is contrary to the words of Jesus, to the words of the Apostles, as well as the traditional Doctrine of the Church by formally invoking his apostolic authority.
If, however, as Spaemann suggests, this is the "only" situation that rises to the level of a "breach," then one can never use the "B" word with respect to a papal proclamation.
This looks like a page taken straight from Cardinal Burke's book, Oh, but it's not magisterial!
Speaking of Cardinal Burke, where has the esteemed Doctor of Canon Law been these past several weeks as Archbishop Gänswein pleaded the idea of a "transformed" and "expanded" Petrine ministry (we'll return to this momentarily), and Jorge the Horrendous openly declared that the "great majority" of sacramental marriages are invalid?
I digress…
All of this said, the word "breach" has no place in this conversation; rather, let's just call a spade a spade, shall we?
The reality is that Amoris Laetitia contains unadulterated blasphemy and blatant heresy, but good luck finding a churchman, philosopher or theologian (or Catholic commentator for that matter) with the spine to call these evil things by their proper names.
All in all, Spaemann's commentary is worth reading. He offers well-reasoned, cogent, Scriptural criticism of Amoris Laetitia in terms that would make most bishops blush. As such, it does have value.
Even so, he appears to have succumbed to the ludicrous notion that those of us who are presently living through this terrible crisis are somehow unqualified to render certain firm judgments; in favor of deferring in some way to the wisdom of persons yet to come.
For instance, Spaemann ended his first interview by stating:
Every single cardinal, but also every bishop and priest, is called upon to preserve uprightly the Catholic discipline of the sacraments within his realm of responsibility and to confess it publicly. In case the Pope is not ready to make corrections, it remains reserved for a later Pope to officially make things right.
While all of this is true, personally doing, preserving and speaking the truth is only half of a faithful response; missing is the responsibility that every single one of us has to condemn blasphemy and heresy by name regardless of the source. We need not wait for the verdict of history, or the advent of a future pope to so defend the truth.
As for cardinals and bishops, they have a special duty to plainly denounce grave errors and to caution the faithful against them. They also have an obligation to publicly challenge a dangerous pope should he prove to be recalcitrant in his offenses against the Faith; all for the salvation of souls.
In short, there is no reason whatsoever for any well-formed Catholic to presume himself incompetent to render judgment and to speak out publicly when the Faith is so very clearly under attack.
Even so, we see this same weak line of argument being applied to the matter of Benedict's resignation, with most Catholic commentators as yet unwilling to touch the situation with a ten foot pole.
Provided one isn't so naïve as to think that Archbishop Gänswein was freelancing in his presentation of 20 May; i.e., merely offering a personal opinion that does not accurately reflect Benedict's true intentions (good luck making that argument), one cannot help but draw some grave conclusions as to the validity of his so-called "resignation," and likewise, therefore, the conclave that followed.
Consider, if you will, how Benedict's Declaratio of 11 February 2013 would have read if the would-be Pope Contemplatus had spoken his intentions as plainly as Archbishop Gänswein did:
I hereby declare that I am taking a step that has never before been taken by a pope: With full freedom I renounce the ministry of Bishop of Rome, Successor of Saint Peter, entrusted to me by the Cardinals on 19 April 2005. However, I am not abandoning the Office of Peter — something which would be entirely impossible for me.
Rather, my intent is to profoundly and permanently transform the Petrine ministry; expanding it, so as to include an active member to be chosen in an upcoming conclave, while I myself shall remain a participant in said munus as the contemplative member. In this way, I shall endow the papacy with a collegial and synodal dimension, as a quasi-shared ministry.
Allow me to repeat it once again — my intent is entirely different from that of Pope Celestine V, who after his resignation in 1294 would have liked to return to being a hermit. I, by contrast, shall continue to live within the Vatican; I shall continue to wear the white papal cassock, and I shall continue to be addressed as His Holiness.
My friends, it doesn't take a doctorate in sacred theology, a canon law degree, the grace of Holy Orders, or a perspective afforded only to those who dwell in the future in order to know that the scenario described above represents an utter impossibility.
Had Benedict stated his intent in this way, is there anyone with even a drop of Catholic credibility who would have spoken of the alleged conclave that followed as anything other than a charade, and the man it allegedly "elevated" as anything other than a pretender?
The bottom line is simple – some things (like the blasphemy and heresy in Amoris Laetitia, as well as the impossible nature of Benedict's intentions with respect to transforming the Petrine ministry) are so clearly incompatible with the true Faith that no authentic soldier for Christ can fail to recognize them as such; much less fail to condemn them and their consequences plainly within whatever sphere of influence one has.
Essentially claiming that "it's above my pay grade" to do so is neither humility nor wisdom; it's a dereliction of duty.