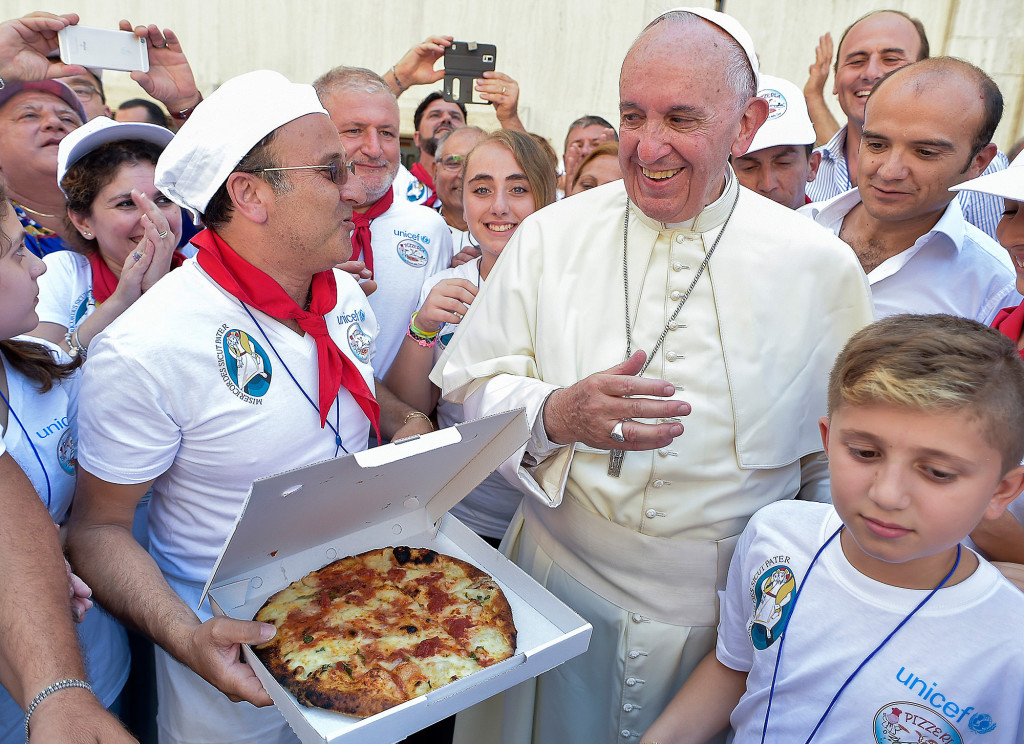 An anonymous source within the Vatican has leaked portions of the soon-to-be issued motu proprio of Francis promulgating an updated version of the "Our Father."
The new prayer is reportedly going to become "authentic magisterium" in January 2018 upon its publication in the Acta Apostolicae Sedis, and its use will become mandatory in the Novus Ordo beginning on March 13, 2018 – five years to the day since Francis allegedly assumed a portion of the Petrine Office.
Reaction from conservative prelates thus far has been as expected.
Cardinal Robert Sarah is reportedly deeply troubled by these developments but, according to sources, the Prefect of the Congregation for Divine Worship and the Discipline of the Sacraments has vowed not to say anything.
A travel agent with close ties to Cardinal Raymond Burke, who spoke on condition of anonymity, said that His Eminence is already preparing a correction that he hopes to issue at some point in the Fall of 2021; if all goes well.
Former Prefect of the Congregation for the Doctrine of the Faith, Cardinal Gerhard Muller, when shown the text of the new prayer (below), suggested that nothing has changed.
We will keep you posted as further details are made available.
The Bergoglian Pater
Our Father, who art full of surprises
Known by many names
Thy Bible strange
Thy doctrines change
On Earth we make our own Heaven
Give us a break from all you said
And forgive us our trespasses
As we give illegals free-passes against us
And worry us not about tradition
But deliver us a pizza
UPDATE: An intervention in the name of the German Bishops' Conference has been sent to Francis asking him to consider a gender-neutral alternative to "Our Father."  Among the Conference's suggestions are Our Creator, Our Absolute, and O' You.