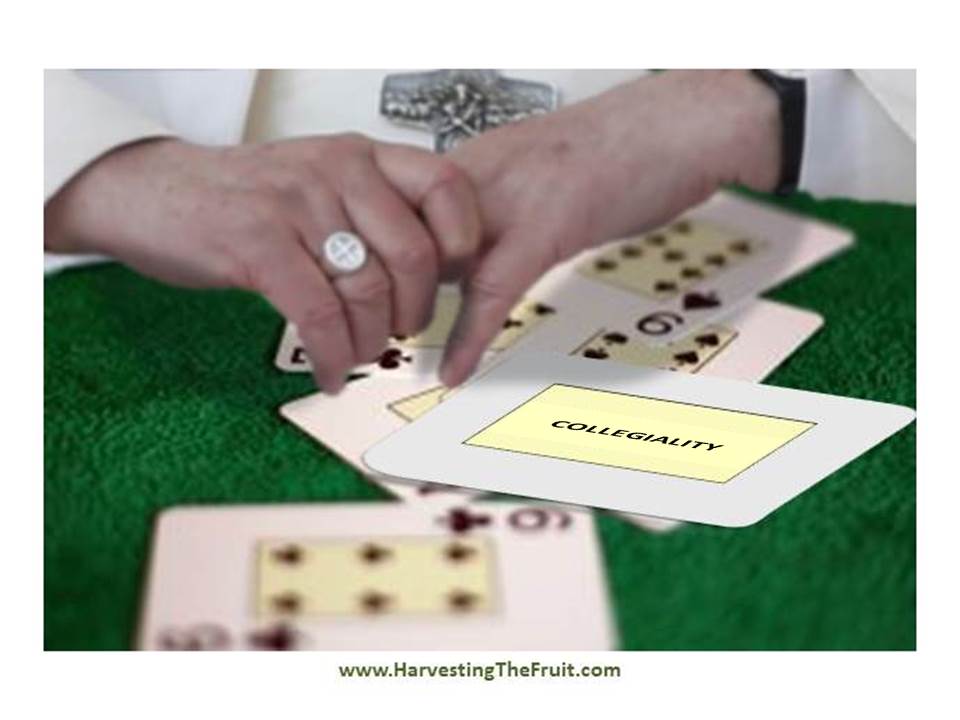 As the Synod of Bishops quickly approaches, speculation about the outcome is reaching a fever pitch, and this make sense to me given that so much is at stake.
What makes no sense to me whatsoever, however, is the suggestion that we as yet don't know on which side of the upcoming debate Pope Francis stands.; clearly, he favors a radical departure (such as that proposed by Cardinal Kasper) from tradition.
What remains to be seen is precisely how he will go about facilitating its enactment.
As I wrote in a recent post, Pope Francis, in spite of all of his talk about the virtues of synodality, will do whatever it takes to get what he wants no matter what October has in store; so much so that the outcome of the Synod has effectively already been determined.
In other words, Pope Francis is far more the dictator than he would ever care to admit.
Ironically, however, it seems to me that in order to push forward his agenda, trumping what will likely be the will of the Synod majority, he's ultimately going to play the collegiality card.
I suggested in that same post that the recent motu proprio reforming the annulment process provides a clue that seems to suggest that Pope Francis favors the promotion of his pet "pastoral" projects by way of bishop-centered initiatives.
Given the current state of the world's episcopate and the pope's ability to craft it according to his own mind going forward, this promises to prove rather effective in helping him get his way.
I must admit, the motu proprio and the procedure put in place thereby is a brilliant tactical maneuver.
Not only is it going to lead to precisely the outcome Pope Francis desires; it also affords him the rare opportunity to have his cake and eat it too.
How so?
It allows him to assert his own will in a way that doesn't require disavowing collegiality.
Is it reasonable to expect something similar with respect to the Synod?
Absolutely. I fully expect that along with a hollow re-affirmation of doctrine, the National Bishops' Conferences and local bishops will ultimately be given the room, and perhaps even encouraged, to enact "pastoral applications" that effectively undermine it.
On this note it may be useful to recall what Pope Francis had to say about the "collegial spirit" in his Apostolic Exhortation Evangelii Gaudium:
The papacy and the central structures of the universal Church also need to hear the call to pastoral conversion. The Second Vatican Council stated that, like the ancient patriarchal Churches, episcopal conferences are in a position "to contribute in many and fruitful ways to the concrete realization of the collegial spirit". Yet this desire has not been fully realized, since a juridical status of episcopal conferences which would see them as subjects of specific attributions, including genuine doctrinal authority, has not yet been sufficiently elaborated. Excessive centralization, rather than proving helpful, complicates the Church's life and her missionary outreach.
Look, if Francis believes that the national episcopal conferences deserve "juridical status" and "genuine doctrinal authority," there can be no question that he is not only willing, but eager to see them enjoy the power to administer their own "pastoral initiatives" on matters like Holy Communion for the civilly divorced and remarried, those who are cohabitating, and even those in homosexual "unions."
We will find out soon enough…