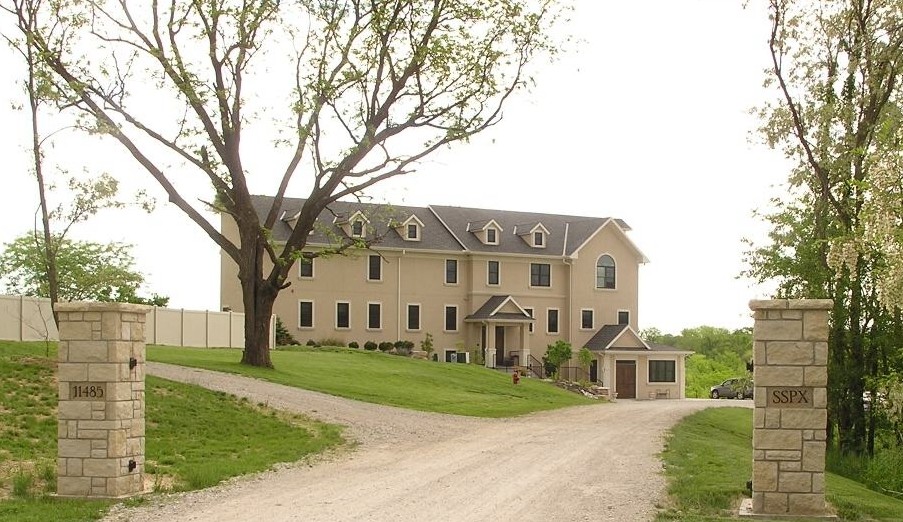 As promised, I want to fill readers in on the response that I received from the Society of St. Pius X concerning donations to Rome.
Today I was told that the answer is exactly what I had hoped it would be – the the Society does not donate to Peter's Pence, nor to any other charitable organization depending on the Holy See.
Their focus, I was informed, is on funding their own activities; including their missionary works in Africa, Asia, Oceania, Central and South America, etc., which is challenging enough.
I would also like to let readers know that, this morning, I had the privilege of engaging in a fairly lengthy (one hour plus) conference call with two members of the Society's leadership team at the U.S. District House.
Our conversation was very frank; yet characterized by charity and motivated by a shared love for tradition.
I've said it before a number of times, both here in this space and privately, but it bears repeating:
While I have noted a discernible softening of tone on the Society's part, I do not believe for a moment that the SSPX has "lost the Faith" or is somehow less intent on bringing souls to tradition. I have reason to believe that now all the more.
In our conversation today, I was afforded an opportunity to explain to them, in some detail, my reasons for concern. I was likewise afforded the courtesy of an "explanation" (for lack of a better word) for the aforementioned shift in tone.
It would be impossible for me to give a blow-by-blow account of the entire call – and yes, we did exchange a number of blows, the kind soldiers for Christ should be willing to both give and take if necessary.
To sum up the Society's point of view, I can perhaps do no better than to provide the following quote from their recent article on Bishop Schneider's latest essay on Vatican Council II. (Those who have read both my own assessment of Bishop Schneider's remarks and that of the Society will note the stark difference between the two):
"Knowing how to be suaviter in modo [gentle in manner] when the circumstances require it is not a sign of weakness but of strength: in general, someone who always needs to shout doesn't know how to find any other arguments to be persuasive."
Do today's circumstances require a certain gentleness in manner? Do they require something more akin to shouting; i.e., sounding alarm bells loudly and clearly while denouncing every error? Do they require a little of both depending on specifics?
I cannot say that our call ended with everyone seeing eye-to-eye; nor can I say that my (or their) concerns have vanished.
That, however, doesn't mean that we no longer stand shoulder-to-shoulder in these trenches in some very important ways; in spite of whatever fair criticism our various approaches and conclusions may invite.
The truth is, my interlocutors at the District House didn't owe me anything. That these busy men would freely give so generously of their time tells me, and it should tell you, that goodwill endures, and their concern for individual souls – not just mine, but everyone who visits this space – is genuine.
None of us are immune to the diabolical disorientation that has come to characterize this age – and that includes me as much as anyone. As I wrote last year, there is evidence that not even Cardinal Ottaviani could escape it entirely!
As such, I know very well that I can do better; all of us can.
Let's resolve to keep the Society, its leadership, and our efforts at akaCatholic in prayer – that all concerned may serve Our Lord and His Church well in these uniquely difficult times, all under the protection and intercession of Our Lady of Fatima.