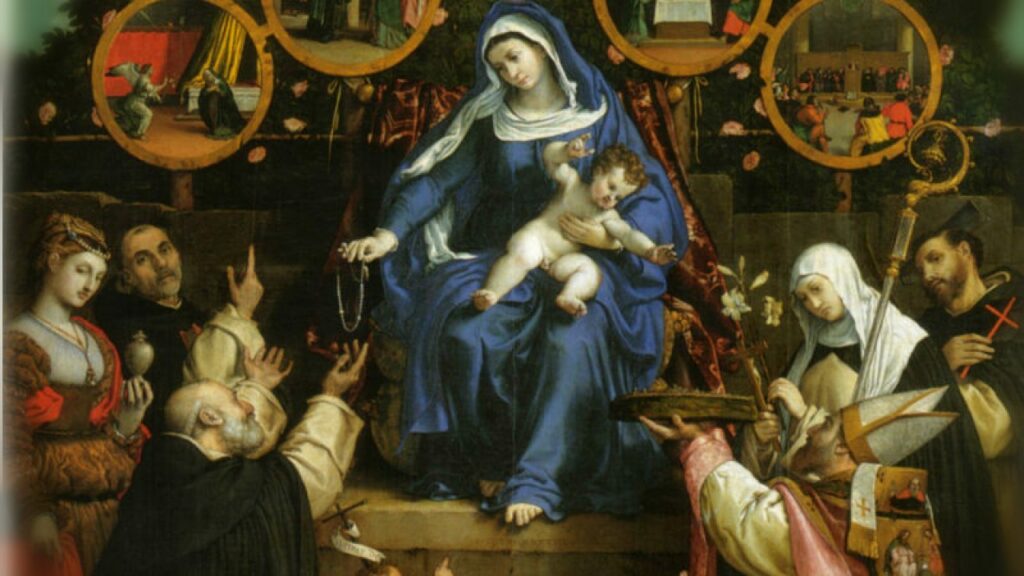 Yesterday, the Church celebrated Septuagesima Sunday, by which our Holy Mother, in her liturgical wisdom, invites the faithful to enter into a time of transition, easing our journey from the festiveness of the Christmas season to the penitential starkness of Lent, a time of fasting, mortification and introspection in preparation for Easter.
Speaking for myself (and presumably no small number of readers), it is my conviction that if these weeks leading up to Easter are to be as fruitful as they ought, the Most Holy Rosary must feature prominently throughout them. For me, the challenge will be to slow down, to meditate more deliberately, and to enter more deeply into the life of Our Lord and Our Lady.
With this in mind, I am delighted to publish here for the first time in English, A Poor Man's Psalter – 150 Reflections on the Most Holy Rosary, by Danilo Da Silva Ramos, who has graciously given me permission to make it available to our readers.
Writing from Sao Paolo, Brazil, Da Silva Ramos introduces the work:
A Poor Man's Psalter contains meditation points for each bead of the rosary. I developed these points to bring, what was for me at times, a blurry meditation into sharp focus. Of course, each bead of the rosary can be associated with any number of points for meditation. My hope, however, is that these meditation points have something like an "organic" connection to each bead.

Would you consider using the rosary as a mnemonic device to memorize the greatest story ever told? Without a doubt, the rosary is a "book on a string," symbolically containing all wisdom and truth.
At this, I invite you to make good use of this wonderful work as part of your Lenten journey and beyond. [NOTE: The e-book can be read here, within the post, or enlarged to full screen by clicking the expand tool (four arrows). You may also download the book in PDF form by clicking on the … symbol.]
If you find the content on this blog helpful, please consider supporting our efforts.