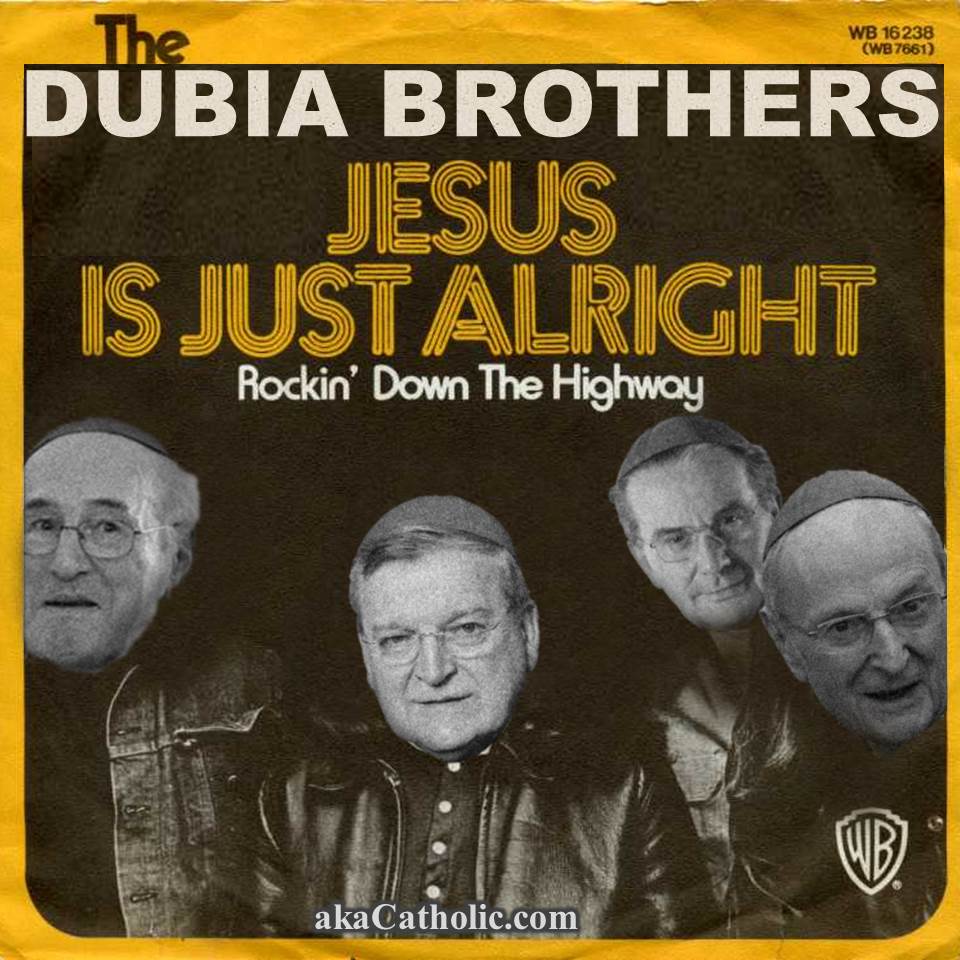 There's a new dust up taking place in Catholic circles (and even some Protestant ones) thanks to the "catechesis" offered by Francis during his Wednesday Audience this week.
Speaking of God the Father, he said:
"It is He who cannot be without us. This is a great mystery: God cannot be God without man. This is a great mystery."
Of course, this isn't really so much a "great mystery" as a great heresy; so great, in fact, that very few Catholics if any beyond the age of reason actually believe it.
And guess what?
Neither does Francis.
Far be it for me to defend His Humbleness, but…
Though I certainly won't go so far as to say that this is no big deal, if we're honest we have to admit that the bumbling old Jesuit was simply getting a little too cute in trying to titillate his adoring fans by making the point that God will never abandon us; even when we are convinced that He has.
This much seems fairly obvious from the context of his comments.
In other words, no one really believes that Francis was attempting to change either the immutable doctrine of the Church, Divine Law, or the bi-millennial practices that flow directly from them.
That, however, is precisely what he is doing in Amoris Laetitia, the blasphemies and heresies of which are being widely accepted as truth and actively employed; not just by under-nourished laypersons, but by entire bishops' conferences.
My point is simply this:
The idea that God cannot be God without man is just plain absurd; so much so that one would be hard pressed to make the case that it represents a clear and present danger to souls.
And yet, the buzz created by it over the last few days seems to exceed that which is attributable to Amoris Laetitia over the last several months.
This being so, when I read about the "fiery debate" that has ensued among theologians in the aftermath of Wednesday's carnival act, some it coming from Catholic theology professors, and I encounter Catholic clerics on social media expressing outrage over Francis' latest stupefying act of stupidity, I can't help but see fiddlers fiddling whilst Rome burns to the ground.
With every passing day, Amoris Laetitia  is getting more and more deeply ingrained in the life of the Church and, in this case, countless souls are most certainly being misled; some of them all the way to Hell.
A mere ten days from today, the much discussed dubia  will celebrate its ninth month in existence and it has yet to give birth to anything other than some meaningless conversation. At this point, even that  has died down to a veritable whisper.
With this in mind, it seems pretty obvious that we have a priority problem, and by "we" I really mean those in authority.
Consider:
Two of the four Dubia Brothers recently found time in their busy schedules to speak at a multi-day conference in Rome. Good for them! One of the two then departed the Eternal City for Milan where he was booked to appear for a similar gig. God love him!
Has it ever occurred to these men that while they're out there traveling the celebrity circuit, the flame-throwing heretic author of Amoris Laetitia is still happily setting fire to the Church practically unmolested?
Maybe it's time for us to send a dubium to the Dubia Brothers:
DUBIUM:
Do you guys really give a rat's rectum or not?