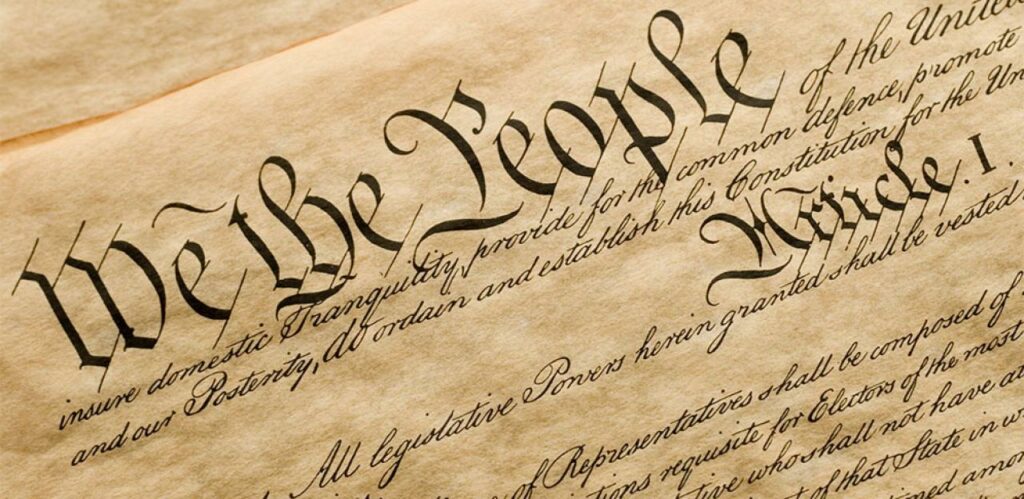 In Episode 3 of the podcast (A Review of "The Great Awakening"), I suggested that the U.S. Constitution – far from representing the solution to the rise of godless authoritarianism – is actually part of the problem.
There's no doubt that many flag waiving members of what the inimitable Randy Engel calls AmChurch (and even no small number of self-identified "traditionalists") are uncomfortable with any criticism of the Constitution. Some behave as if the text was quasi-inspired. After all, "God shed His grace on thee," right?
In this episode, we'll take a closer look at both the Declaration of Independence and the U.S. Constitution as read with Catholic eyes, all through the lens of the Social Kingship of Christ. From there, it will be up to you, dear reader, to decide whether you wish to live and think as a Catholic citizen of the United States, or an American citizen who happens to be Catholic.
The difference?
Being a good American isn't going to get you or your loved ones to Heaven; being a faithful Catholic is the only way.
As always, I welcome your comments on the Youtube page.
NOTE: We recently took a "leap of faith" by updating our equipment and investing in the technology necessary to bring guests on the podcast. Later this week, schedules allowing, I'll be joined by Fr. José Miguel Marqués Campo to discuss Traditiois Cojones and the Bergoglian Offensive against the Mass of Ages. With your support and the aid of God's grace, we hope to see this effort grow.