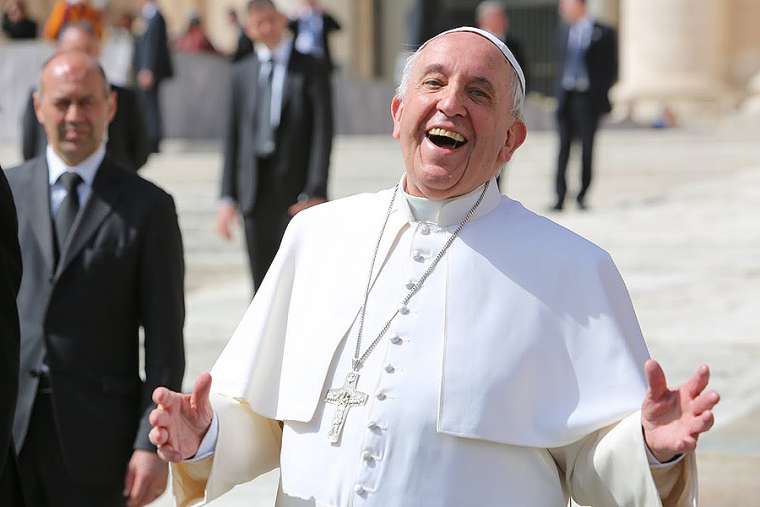 Earlier today, the Holy See Press Office issued the following notice:
On Tuesday 2 April 2019, at 11.30 [Rome] in the John Paul II Hall of the Holy See Press Office a press conference will be held to present Pope Francis' post-Synodal Apostolic Exhortation dedicated to young people, "Christus vivit", the result of the 15th Ordinary General Assembly of the Synod of Bishops, Young People, the Faith and Vocational Discernment (3 to 28 October 2018).
Readers may recall the Apostolic Constitution (so-called), Episcopalis Communio, which was issued motu proprio back in September making changes to the Synod of Bishops. It states:
Having received the approval of the Members, the final Document of the Assembly is offered to the Roman Pontiff, who decides to publish it. If expressly approved by the Roman Pontiff, the final document participates in the ordinary Magisterium of the Successor of Peter.
If the Roman Pontiff granted the deliberative power to the Assembly of the Synod, in accordance with can. 343 of the Code of Canon Law, the Final Document participates in the ordinary Magisterium of the Successor of Peter once ratified and promulgated by him.
In this case the Final Document is published with the signature of the Roman Pontiff together with that of the Members.
Based on this, as I wrote at the time:
At the conclusion to a given Synod, Francis may or may not produce a post-synodal Exhortation. If it should be that the Synod's final document is not sufficiently in line with the outcome that he desires, in spite of his best efforts, he will simply proceed the old-fashioned way.
In the present case, though the Youth Synod's final document amounts to a gift to the LGBT cause, it apparently didn't go far enough to satisfy the Heretic-in-Chief.
As such, one has every reason to expect Christus Vivit to contain a bombshell or two – be it with regard to "sexual orientation" (a phrase found in the final text in spite of the fact that there is no such thing – see HERE) or some other initiative that is near and dear to Jorge's heretical heart.
Time will tell. The bomb drops on Tuesday at 5 am in my time zone. I'll have a hot cup of coffee in hand and begin dissecting it shortly thereafter; no doubt providing an excellent opportunity for Lenten mortification. Stay tuned.