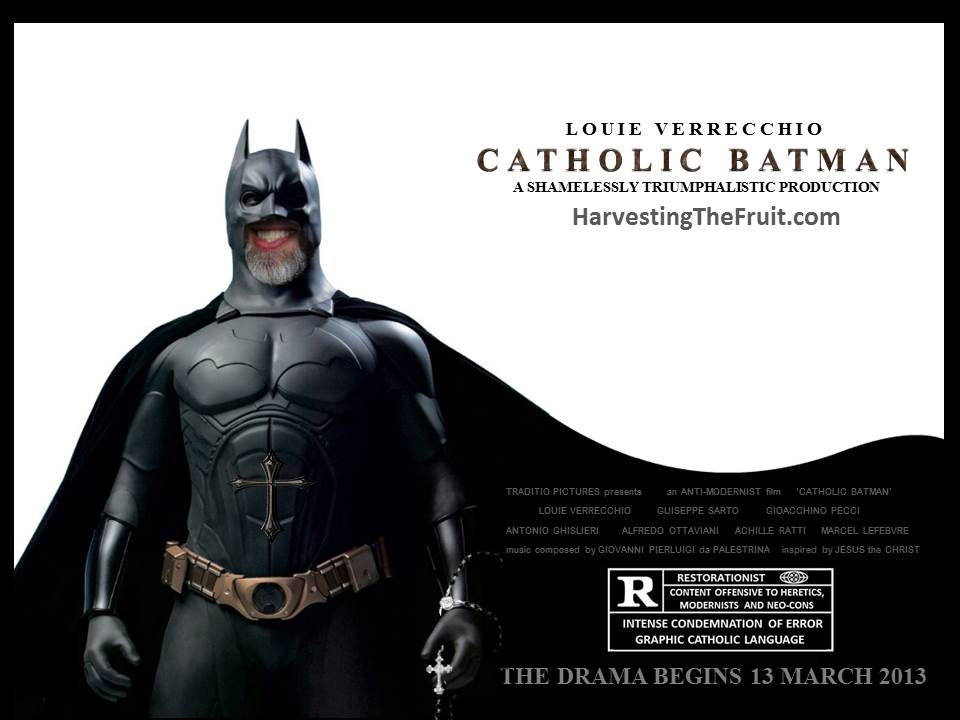 Publicly espousing a "traditionalist" (aka Catholic) understanding of the Faith nowadays invites a whole host of insults from both the misled and the misleaders; from your local neo-conservative church lady all the way up to the pope.
The labels are familiar to all of us at this point, "neo-Pelagian, restorationist, schismatic, rosary-counting Catholic bat…" (the former being my personal favorite, obviously).
No big deal; we know it's really just a badge of honor. ("Blessed are you when men revile you and persecute you and utter all kinds of evil against you falsely on my account.")
In order to be labeled a flat out kook, however, it's not enough just to be a cave dwelling triumphalist; for this one must have an attachment to Fatima.
To be more specific, the Insano Subito award is reserved for those Catholics who, like me, are entirely convinced that the so-called "Third Secret of Fatima" hasn't been fully revealed, that the "official" interpretation of said secret as dispensed by the Holy See is wholesale hogwash, and furthermore, the consecration of Russia has not as yet taken place according to Our Lady's request.
Rather than rehash the arguments here, I invite those with an interest to browse the presentations given at the Fatima Conference hosted by Fr. Gruner in 2012, if for no other reason than to avail oneself of certain facts that are part of the public record and not in dispute (e.g., who said what and when).
Many are unwilling to undertake such an effort, in which case, they have chosen to dwell in ignorance by placing their trust in untrustworthy leaders. So be it.
For those who do take the time to review said facts, however, only one logical conclusion is possible:
The "official" line (that the Third Secret of Fatima and the consecration requested by Our Lady have both been fulfilled) is simply untrue.
For some folks, this is such a bitter pill to swallow that abandoning all reason is the preferred course of action. While I can empathize, this denial of reality is a sign of weakness.
Analogies fail, but it's kind of like a twelve year old finding out that his Daddy made up all those stories about being an astronaut and is really just a cook down at Johnny Rockets. Even after seeing "Major Tom" at the restaurant in a hair net making French fries, he'd rather cling to the fantasy than come to terms with reality.
In the case of Fatima, the reality of the situation is far more disturbing still. Staring headlong into the reality of Cardinals and popes who have deliberately deceived the faithful over the course of many years, in open defiance of the Mother of God, no matter what their motives may have been, is a horrifying proposition indeed.
And yet, whether one has the wherewithal to acknowledge it or not, such are the times in which we live.