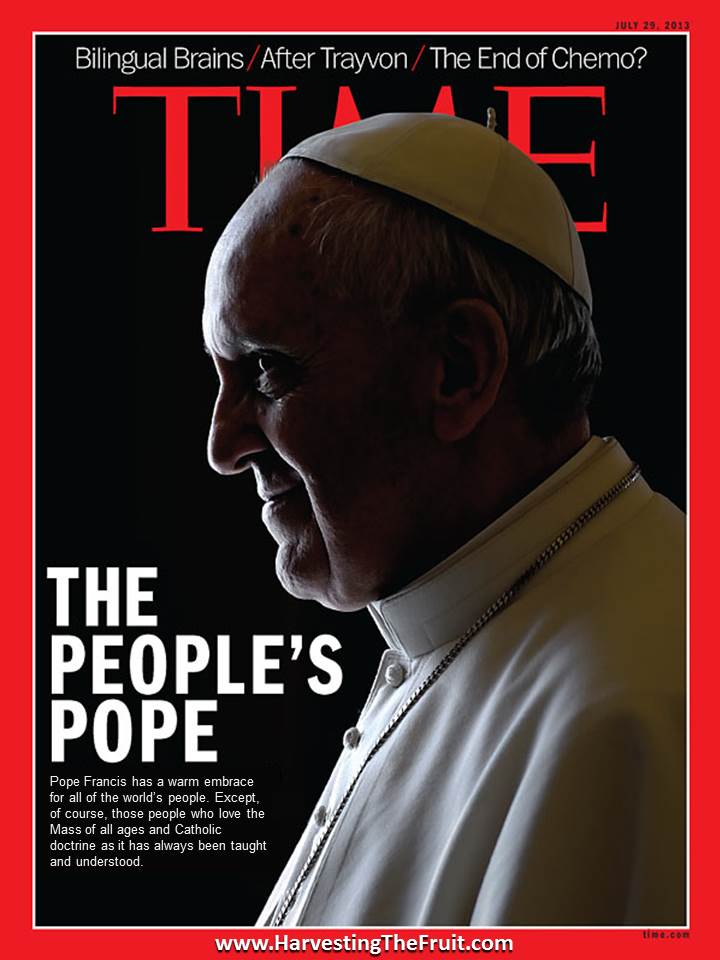 Who'da thunk it? In the space of just the last month or so, Fort Worth, Texas has become a microcosm of Christian life under the glorious reign of His Holiness Francesco, "The People's Pope."
First, let us consider the lot of the non-Christian:
As a hen gathers her brood young under her wings, Pope Francis recently offered a warm embrace to the heretics assembled at the Fort Worth based Kenneth Copeland Ministries Conference.
In a personal video message just oozing with affirmation and acceptance, the pope was all-too-delighted to express his great pleasure in recognizing the "cultural riches, religious riches and diverse traditions" of the protestants gathered in assembly to coordinate their collective efforts in leading souls away from the one true faith established by Our Blessed Lord.
His Holiness even made it a point to honor his heretical friend, Tony Palmer, by addressing him as "my brother bishop."
Can you feel the love?
Now, by contrast, let us consider the lot of the faithful Catholic students, faculty and family members that make up the Fort Worth based Fisher More College community, the administrators of which just recently posted the following notice:
The College has been notified by the Bishop of Fort Worth, the Most Rev. Michael Olson, that it no longer has permission to have the public celebration of the Latin Mass in the College chapel, including Sundays.  Effective immediately and until further notice, the daily Mass schedule is suspended.
Can you feel the contempt?
And so it has been, and so it is likely to remain, for Christians living under the glorious reign of His Holiness Francesco, "The People's Pope."