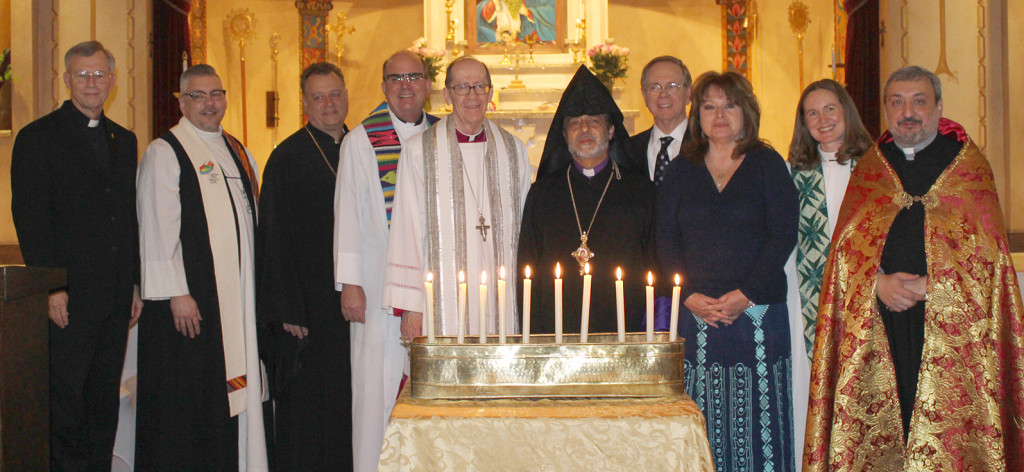 In November of 2015, Newsmax published what it considers the 100 Most Influential Pro-life Advocates. The first Catholic bishop on the list (coming in at number 28) was Bishop Thomas Olmsted of the Phoenix.
This, I suspect, came as little surprise to the broader pro-life community as he has long been considered one of the most dependably pro-life voices in the American episcopate.
While other bishops may be solidly anti-abortion, many give a veritable nod to contraception through their silence on the subject. Not Bishop Olmsted.
In a 2005 column for the Catholic Sun, the newspaper of the Diocese of Phoenix, he wrote:
When a wedge is driven between marital love and the procreation of children (which contraception does), countless other evils inevitably follow, evils such as sex being portrayed as a commodity for recreation with no relation to marriage and children, attempts to justify homosexual acts, and the proliferation of pornography.
Five years later, when Bishop Olmsted faced criticism in 2010 for stripping the Catholic name from a Phoenix hospital that approved an abortion, Monsignor Ignacio Barreiro-Carámbula, President of Human Life International, lauded him, saying:
This is what heroic, faithful leadership looks like. It does not take its cues from prevailing mores, but from the unchangeable teaching of the Church…
Fast forward to the present…
During his Mexico to Rome in-flight press conference given one week ago, Pope Francis suggested that contraception in order to avoid pregnancy for fear of birth anomalies resulting from the Zika virus may be acceptable.
One day later, Papal Spokesman Fr. Federico Lombardi, S.J. confirmed it:
The contraceptive or condom, in particular cases of emergency or gravity, could be the object of discernment in a serious case of conscience. This is what the Pope said.
According to Lombardi, the pope was referring to "the possibility of taking recourse to contraception or condoms in cases of emergency or special situations."
Remember, this is the same "recourse to contraception or condoms" that Bishop Olmsted decried as the gateway to "countless other evils."
That was then, however.
Today, Bishop Olmsted appears to be rather content taking his cues from the prevailing mores such as they come to us courtesy of the Bergoglian pontificate, and this in spite of every grave departure from the unchangeable teaching of the Church they happen to represent.
As far as I can tell as of this writing, Bishop Olmsted – Newsmax's 28th Most Influential Pro-life Bishop , the man hailed by Human Life International as "heroic," hasn't made a public peep about Francis' assault on immutable Catholic doctrine concerning the objectively evil nature of contraception.
This, as you may recall, is the same Bishop Olmsted who recently issued a clarion call for Catholic men to go "Into the Breach" to do battle in defense of the truth.
Perhaps in the coming days or weeks he will stand up in defense of his children, like a man, plainly denouncing the Pope's endorsement of contraception and condoms.
As things stand at this moment, however; like I said in the video below, I wouldn't follow Bishop Olmsted into a card game, much less a battle.