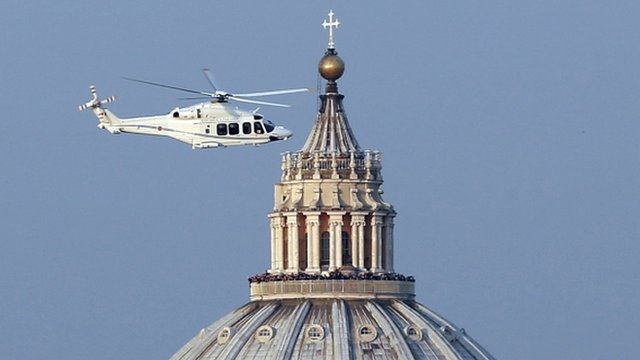 As mentioned in the previous post, it appears rather obvious that in the publication of Summorum Pontificum and his defense of the same, Pope Benedict XVI violated his own convictions, and deeply held ones at that, on any number of important points.
In his book, The Spirit of the Liturgy, written after nineteen years of service in Rome as Prefect of the Congregation for the Doctrine of the Faith, just five years prior to his elevation to the papacy and seven years before Summorum Pontificum, Cardinal Ratzinger made no bones about his view of the Novus Ordo Missae.
Did he believe its creation to be an example of liturgical "growth and progress" properly speaking? No.
Did he view the new Mass as a rupture relative to the venerable liturgical tradition that preceded it? Of course.
Did he imagine the Novus Ordo and the traditional Mass to be equals? Certainly not.
And yet, relative to the promotion of the norms established in Summorum Pontificum, he put pen to paper to make the opposite case.
What does this say about his motives?
Nothing.  At the end of the day, this isn't our concern. I'm perfectly willing to assume that Pope Benedict shielded the faithful from the scandalizing truth such as he understood it because he believed, rightly or wrongly, that this would best serve the Church at that moment. The Lord will judge.
What this episode in the Benedictine papacy does tell us, however, is that he was willing, in the course of conducting the affairs of the Church, to violate his own convictions; to put forth even in writing that which he arguably understood to be false in order to achieve a particular end.
Fast forward to February 10, 2013:
Pope Benedict XVI declared before the College of Cardinals his incapacity for carrying out the Petrine ministry and his intention to renounce the same, citing a lack of strength of mind and body as the reason.
Can anyone be blamed for wondering if the Holy Father, in announcing his abdication, once again deliberately skirted around a deeper, and potentially scandalizing, truth as a means to an end?
So, what exactly do we know?
Benedict declared himself incapable, both mentally and physically, to carry on.
Several days later, he delivered, without notes, a lengthy address to the parish priests and other clergy of Rome. Not only was his mental acuity unquestioned; it was hailed.
His last public appearance took place on April 27, 2014 at the canonizations. Though he walked with a cane, he was far from showing signs of a physical "incapacity" such that he would be, even now, unable to "adequately fulfill the ministry" of the pope.
Benedict further suggested in his declaration that he was making way for someone better able, both mentally and physically, to address "questions of deep relevance for the life of faith, in order to govern the barque of Saint Peter and proclaim the Gospel."
Following his departure, the Conclave elected, and in very short order, Jorge Bergoglio, a 76 year old man with one lung whose public discourse strongly suggests even to his most devoted cheerleaders that he is far duller of intellect than his predecessor.
To be clear, I certainly don't claim to know the whole story, but one thing I'm fairly certain about is this, the declaration of February 10, 2013 isn't it.