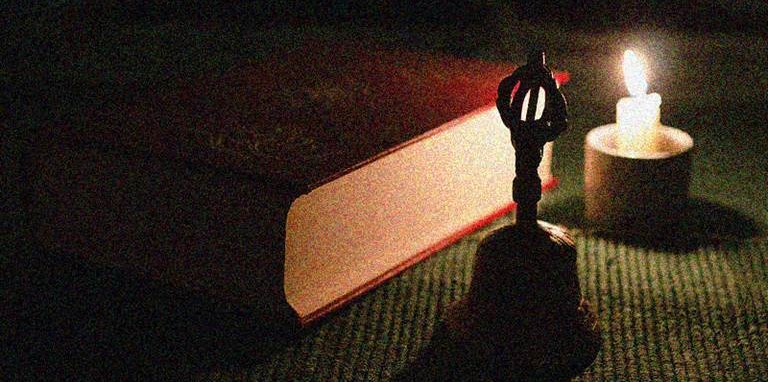 In light of the utterly feeble "Declaration" that was issued in Rome following the April 7th conference entitled, Catholic Church: Where are you heading? Only a blind man can deny that there is great confusion in the Church, akaCatholic invites you to act on the following:
DECLARATION:
"Therefore we testify and confess…"
Due to the blasphemous and heretical content proposed in the Apostolic Exhortation (so-called) Amoris Laetitia, countless souls throughout the world are being led to perdition.
In the face numerous requests – put forth by both churchmen and laymen on multiple occasions – to confirm his brethren in the Faith, and to correct the grave errors contained in this text, as well as the pastoral initiatives (so-called) derived therefrom, "Francis" (as he is commonly known) has notoriously displayed pertinacity in adhering to, and promoting, blasphemy and heresy under the guise of "authentic magisterium."
Amidst this grave danger to souls, we, and indeed every Soldier for Christ, are thus obligated not only to reaffirm the one true Faith in all things, but also to make known to all with ears to hear, in accordance with the authentic tradition of the Holy Catholic Church and the words of Sacred Scripture, that:
Having been admonished on multiple occasions, Jorge Mario Bergoglio (aka "Francis") is condemned by his own judgment, and having shown himself to be a heretic, he must therefore be avoided. (cf Titus 3:10-11)
Furthermore, let it be known to all that:
By knowingly, publicly, and obstinately rejecting that which must be believed with divine and Catholic faith, Jorge Mario Bergoglio has, by his own volition, severed himself from the Mystical Body of Christ of which he is presently no longer a member.
Our Lord Jesus Christ said to the Pharisees: "But if I say the truth, you believe me not. Which of you shall convince me of sin? If I say the truth to you, why do you not believe me: He that is of God heareth the words of God. Therefore you hear them not, because you are not of God. (John 8:45-47)
With confidence in the immutable truths of the Holy Catholic faith, we invite all who are of God, most especially the cardinals and bishops, to either convince us that what is stated above concerning Amoris Laetitia and Jorge Mario Bergoglio is untrue, or to join us in affirming the contents of this Declaration.
[lh_signing_form]
[lh_signing_total_count]