Louie : September 22, 2020 1:31 pm :
Blog Post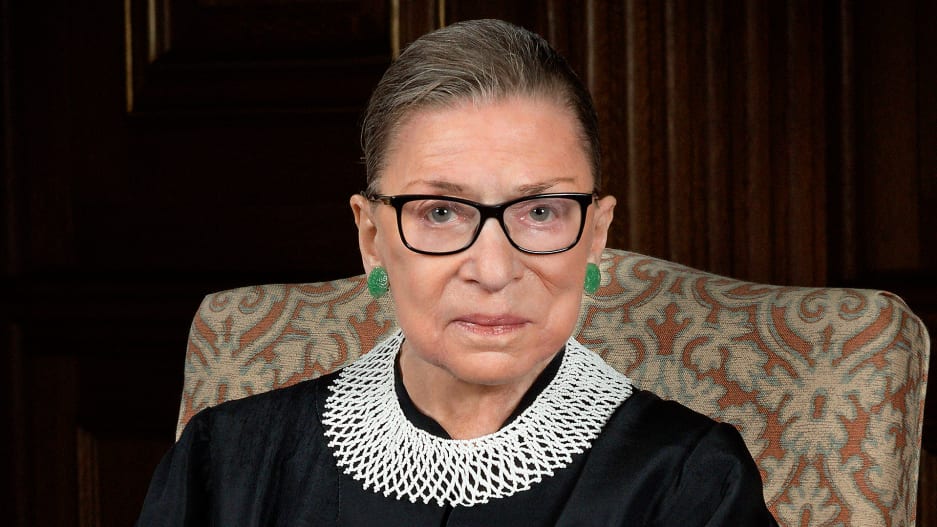 On September 18, 2020, Ruth Bader Ginsburg died.
Thus, were the doors opened wide for members of the conciliar church, both lay and clerical, to demonstrate just how deeply imbued they've become with religious syncretism and, likewise, their inability to think and feel with the Holy Catholic Church.
Bishop John Stowe of Lexington, KY, for example, took to Twitter, writing:
I join the nation in mourning the passing of Ruth Bader Ginsburg on this Rosh Hashanah. Let us carry on her passionate commitment to the words of Deuteronomy: "Justice, justice you shall pursue."
According to multiple reports, the Hebrew text of those "words of Deuteronomy" are framed and hanging on three of the four walls of her chambers. They served as an ever-present reminder to Ginsburg, as the story goes, of the guiding principles inherent to her Jewish faith.
"The demand for justice," she once explained, "runs through the entirety of Jewish history and Jewish tradition."
And yet, she is best known as a champion for homo-deviance who left millions of slaughtered human beings in her wake. In other words, her legacy is, in sum, a mockery of Almighty God and Divine Revelation.
Even so, one Fr. Patrick Behm, an associate pastor at St. John Paul II parish in Carroll, IA, also took to Twitter following reports of Ginsburg's death, saying:
Eternal rest grant unto her, oh Lord. I'll remember her and ask for the eternal repose of her soul at Mass tomorrow.
Such a public response, by a priest no less, reveals a stunning lack of Catholic sense. One need only be reminded of the remainder of the traditional prayer cited by Fr. Brehm, the text of which can be found in the traditional Latin Requiem Mass, in order to gain the perspective of Holy Mother Church in the matter:
V. Eternal rest grant unto her, O Lord
R. And let perpetual light shine upon her.
V. May she rest in peace.
R. Amen.
V. May her soul and the souls of all the faithful departed, through the mercy of God, rest in peace.
R. Amen.
Did you get that? The faithful departed… When the Church and her members offer such public prayers for the deceased, they are offered with the understanding – or at the very least, the reasonable hope – that the decedent departed this world among the faithful.
In other words, there is a presumption of righteousness. To publicly offer such prayers when this is plainly unrealistic, as in the case of Ruth Bader Ginsburg, is to invite scandal, for obvious reasons. This is why Requiem Masses are not offered for notorious, unrepentant public Catholic sinners, much less is it offered for high profile evildoers who also rejected Christ and refused to enter His Church.
Evidently, I'm not the only person disturbed by such things. Writing for the Jewish Forward, David Ian Kline reports, Jewish Twitter claps back at Christian-inflected condolences for RBG.
Kline cited numerous tweets chastising non-Jews, all with a similar message. For example:
Hi! RBG was a Jewish woman, tweeting "RIP" is actually disrespectful, as is comes from a highly Christianized view of death/afterlife. The Jewish tradition is "may her memory be a blessing", & some folks have been saying "be a revolution", which I believe she would have liked.
That brings me to the Catholic response to Ginsburg's death that is getting the most media attention; it comes from Christopher Scalia, the son of the late Antonin Scalia and brother of Fr. Paul Scalia, a priest of the Diocese of Arlington, VA.
I'm very sad to hear about the passing of my parents' good friend, and my father's wonderful colleague, Justice Ginsburg. May her memory be a blessing.   
"May her memory be a blessing" is a traditional Jewish expression, a Hebrew anagram for which is often found written after the names of their departed.
In another Jewish Forward article, writer Molly Conway explains:
When we say "may her memory be for a blessing," the blessing we speak of is not "may we remember her fondly" or "may her memory be a blessing to us." The blessing implied is this: May you be like Ruth. Jewish thought teaches us that when a person dies, it is up to those who bear her memory to keep her goodness alive.
Yes, so much goodness (like dead babies and same sex "marriages") to keep alive!
It's not surprising given the conciliar church's insatiable appetite for so-called "inter-religious dialogue," that there are well-meaning Catholic commentators, like Scalia, who believe that invoking this phrase is a harmless, culturally sensitive, way of responding.
They are dead wrong.
You see, not unlike the Catholic prayer, "Eternal rest grant unto her…" there is a presumption of righteousness implied when one exclaims, "May her memory be a blessing."
 As Molly Conway writes:
We do this [make Ginsburg's memory a blessing] by remembering her, we do this by speaking her name, we do this by carrying on her legacy. We do this by continuing to pursue justice, righteousness, sustainability.
For this reason, it is scandalous for even a Jew to say, "May the memory of Ruth Bader Ginsburg be a blessing."
To leave no room for confusion on this point, I spoke with the Founder of Jews for Morality, Rabbi Yehuda Levin, an Orthodox Jew who speaks with far more clarity and conviction about the grievous sins of abortion and homosexual deviance than every member of the United States Conference of Catholic Bishops combined.
[Note: Some readers may recognize Rabbi Levin's name given his longtime friendship with Nellie Gray and the many fiery addresses he has delivered at the March for Life over the years.]
Rabbi Levin not only confirmed how inappropriate it is to declare in this case, "May her memory be a blessing," he elaborated so as to be perfectly clear:
What kind of a blessing? There are no blessings involved here. This woman has been a catastrophe. We should breathe a sigh of relief that she's no longer contributing to the commonweal of society.
"We don't know what happens in the next world," Rabbi Levin said with his inimitable wit, but Ginsburg is "not receiving laudatory hosanas when she goes upstairs."
Not one to mince his words when it comes bedrock moral principles, he went on to say, "There was nothing righteous about Ruth Bader Ginsburg."
He added that the same must be said for every lawmaker and judge that stands against what he called "a common morality that is older than the bible itself." Specifically, he mentioned those who "believe in baby killing and same gender marriage perversion."
So, how might a Catholic respond to the death of Ruth Bader Ginsburg given that she dedicated so much of her life to promoting and vigorously defending intrinsic evils?
I suppose one could offer something to the effect:
May the merciful Lord render perfect justice unto her, and may those who mourn her passing find comfort by drawing nearer to Him.
The important thing is that our public response gives witness to the goodness of Almighty God, while avoiding any statements that might serve to downplay the decedent's well-known offenses against Him.
It would also seem appropriate to express hope, and even to pray in hope, that the decedent may have repented and turned back to God prior to death, even if in a way known only to Him.
Yes, one may ask, but isn't it too late?
The answer is no, it is not.
In his magnificent encyclical Miserentissimus Redemptor – On Reparation to the Sacred Heart – Pope Pius XI explained how the graces implored via prayerful acts of penance are applied by God in a way that is not timebound.
Specifically, the Holy Father was addressing those who may wonder how our acts of reparation can "bring solace to Our Lord now, when Christ is already reigning in the beatitude of Heaven."
The Holy Father tells us that Our Lord died even for our sins "which were as yet in the future, but were foreseen." In a similar way, he continued, "it cannot be doubted that then, too, already He derived somewhat of solace from our reparation, which was likewise foreseen."
The point is that our prayers for one another are, to God, timeless.
With all of this said, if one were absolutely determined to respond to the death of Ruth Bader Ginsburg in a way that is in keeping with Jewish tradition, there is yet another, far more fitting way, of doing so:
"May her name be blotted out."
In other words, may we not be like Ruth; may we labor to cleanse her regrettable legacy from every corner of society as we pursue authentic justice and righteousness, all for the greater glory of God, blessed be He.

Louie : September 17, 2020 11:51 am :
Blog Post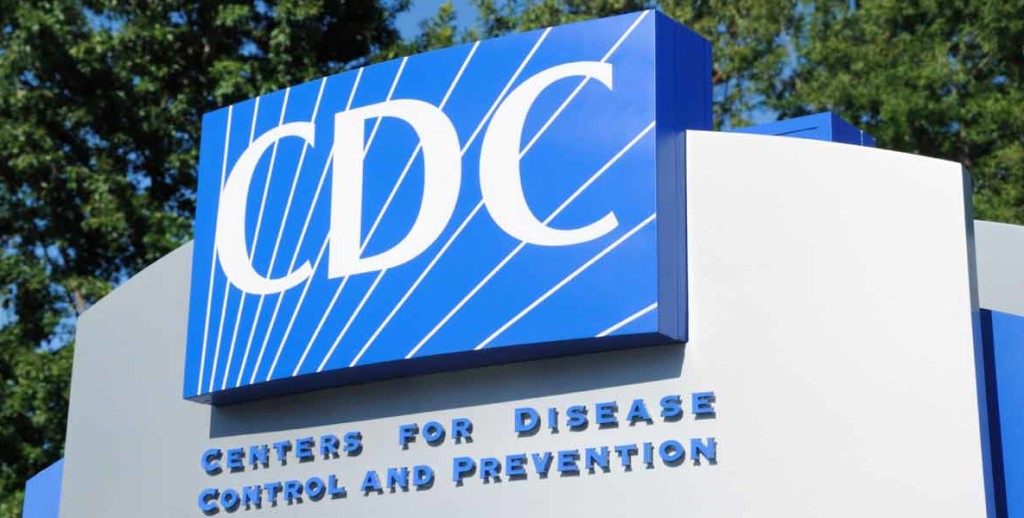 On August 29, 2020, the New York Times published an article that should have become headline news the world over.
To summarize: The vast majority of individuals tested for COVID-19 have been given what is called a PCR test whereby genetic matter is collected (via swabbing) and then sent to a laboratory. There, the matter is run through a series of amplification cycles that make the virus, should any be present at all, detectable.
Virologists and epidemiologists have long understood that the number of amplification cycles used for a given PCR test matters a great deal. Too few cycles and live viruses may escape detection, leading to a false negative. Too many cycles, on the other hand, will cause inactive viruses and genetic fragments to be over-amplified, thus leading to a false positive.
Guess which scenario has been playing out with regard to COVID-19 tests?
If you said that the number of amplification cycles being used to detect the so-called SARS-CoV-2 virus far exceed well-established scientific standards, you are correct!
As reported by the NYT, the majority of COVID tests are running samples through as many as 40 cycles in order to arrive at a positive result, while just a few labs set the limit at 37. Dr. Juliet Morrison, a virologist at the University of California, Riverside told the Times, "I'm shocked that people would think that 40 could represent a positive."
Dr. Michael Mina, an epidemiologist at the Harvard T.H. Chan School of Public Health went a step further, saying that he would set the limit at 30 cycles, or even less.
According to the NYT report:
In three sets of testing data that include cycle thresholds, compiled by officials in Massachusetts, New York and Nevada, up to 90 percent of people testing positive carried barely any virus, a review by The Times found.
On Thursday (8-27), the United States recorded 45,604 new coronavirus cases, according to a database maintained by The Times. If the rates of contagiousness in Massachusetts and New York were to apply nationwide, then perhaps only 4,500 of those people may actually need to isolate and submit to contact tracing.
This information is explosive enough by itself, especially considering the source, but it also serves to confirm other data – inconvenient data as far as leftwing corporate media is concerned – that runs counter to the prevailing doomsday narrative. For example:
– On June 25, 2020, CDC director Dr. Robert Redfield estimated that among persons who have tested positive for COVID-19, those who have no symptoms outweigh those who are sick by a factor of roughly 10-1.
– Two weeks earlier, Dr. Maria Van Kerkhove, head of the World Health Organization's Emerging Diseases Unit observed, "From the data we have, it still seems to be rare that an asymptomatic person actually transmits onward to a secondary individual. It's very rare."
– Most recently, CDC reported that only 6% of the people who are being counted as a COVID-19 death were free of any comorbidities (that is, other likely causes of death like heart disease, cancer, respiratory disorders, etc.), while the other 94% had on average not just one, but 2.6 comorbidities!
How can each of these statistical red flags be explained?
Simple, the aforementioned NYT report provides the answer: Upwards of 90% of alleged COVID positive cases are false; i.e., these persons, including those who allegedly died from the so-called novel coronavirus, never had an infectious disease due to SARS-CoV-2 in the first place.
None but the willfully ignorant and diabolically complicit can deny that the actual danger posed by COVID-19 has been, and continues to be, grossly exaggerated by lying leftist politicians and liberal activists, dishonest money-grubbing "scientists," and throngs of useful idiots. With every passing day, it's becoming more and more obvious that illness associated with COVID-19 is exceedingly rare, and when it is present, only a tiny fraction of the population is at risk of death as a result.
According to Dr. John R. Ioannidis, Stanford University Chair in Disease Prevention, a man whose credentials and expertise are unquestioned, "For people younger than 45, the infection fatality rate is almost 0%. For 45 to 70, it is probably about 0.05-0.3%. For those above 70, it escalates substantially…"
That was back in July before it was known that as many as 90% of the positive PCR tests for COVID-19 are false. This being so, even Dr. Ioannidis' findings, as unthreatening as they are for the overwhelming majority of persons, are high.
All of this having been said, a perplexing conundrum still remains. According to CDC statistics, the year-to-date total number of deaths in the US from all causes is more than 10% higher than expected, with "expected deaths" being the average of the past three years.
Now, why would this be so?
The answer, according to those who have a vested interest in keeping the leftist narrative alive, is that COVID-19 – in spite of all that has recently come to light as noted above – is killing thousands upon thousands of Americans who otherwise would not have died.
Don't you believe it.
At this, let's take a deeper dive into the CDC'S "Provisional Death Counts for Coronavirus Disease 2019."
Why provisional?  According to the CDC, there is as much as an 8-week lag time between a person dying and the death being recorded for statistical purposes. So, with this in mind, we will focus on data that is no more recent than July 18, just to make sure that we're looking at reliable figures (as reliable as any coming from such a source, at any rate!)

[Click on the image to the left to see an enlarged version.]
One notes that the "Percent of Expected Deaths" first begins to move above the 100% mark for the week ending 2/22/2020. Though the overage is very slight, just 1%, let's do the math to see if we can learn more.
The data indicates that 58,731 persons died that week, which is 101% of expected deaths. Dividing total deaths by 1.01, therefore, tells us that 58,149 of those deaths were statistically "expected." This means that there was an overage of 581 deaths that week. Only 5 of them, however, are reported to "involve" COVID-19.
So, one naturally wonders, what caused the other 576 persons to die "unexpectedly"? Is this just a statistical anomaly?
One may initially think so, but as we continue with this exercise, it will become obvious that there is much more to the story. Let's follow the week ending numbers moving forward:
2/29: 59,163 died / 1,723 more than expected / 1,718 not related to COVID
3/07: 59,545 died / 1,734 more than expected / 1,699 not related to COVID
3/14: 58,469 died / 1,146 more than expected / 1,093 not related to COVID
3/21: 59,036 died / 2,271 more than expected / 1,699 not related to COVID
From here, the number of unexpected deaths having nothing to do with COVID, and for which there is no "official" explanation, skyrockets.
3/28: 62,872 died /  7,233 more than expected  / 4,081 not related to COVID
4/04: 72,125 died / 16,214 more than expected / 6,206 not related to COVID
4/11: 78,857 died / 23,324 more than expected / 7,158 not related to COVID
4/18: 76,528 died / 22,253 more than expected / 5,202 not related to COVID
4/25: 73,601 died / 19,878 more than expected / 4,466 not related to COVID
You get the point. If we continue right up to the week ending July 18, we find that for the 22 weeks under review, a total of 60,236 persons died in the US over and above the number of expected deaths for that time period, for reasons other than COVID-19.
That's substantial enough, but if we factor in the data discussed above (90% false positives, 94% of deaths having an average of 2.6 other causes) the number of non-COVID related deaths over and above expected deaths during this 22-week time period is well over 150,000 persons.
What does all of this mean?
Even if we overlook all of the false positives, the multiple comorbidities, the "probable" (make-believe) COVID deaths, and any of the other ploys that have been used to cook the books in order to paint the most horrendous picture possible, we are still left with tens of thousands of additional deaths, over and above the number expected, with no official explanation.
If the CDC is so damned concerned about "spikes," why has there been no effort whatsoever to address this massive increase in the number of deaths that have nothing to do with COVID?
As it is, we are left to consider for ourselves what may be going on.
One can safely assume that the causes of these deaths are not extraordinary; i.e., they were not the result of some heretofore unknown and undetected malady, rather, they were attributable to the such typical causes as heart attack, stroke, cancer, old age, trauma, etc.
What is extraordinary, however, is the timing. In other words, we may well ask: Why did so many more people die of ordinary things in such an extraordinarily short period of time?
The answer, my friends, is no more complicated than this:
Lockdowns, social distancing and mandatory masking.
The CDC data indicates that the total number of deaths not attributable to COVID-19 began exceeding the number of expected deaths in early March. Not coincidentally, this is precisely the time when rogue governors and mayors began flexing their socialist muscles by cancelling events, closing "non-essential" businesses, sequestering the sick and the elderly, demanding people distance themselves from one another, etc.
In the weeks ahead, places of worship were ordered closed, non-emergency medical procedures and elective surgeries were cancelled, demands were made to limit gathering sizes even among family members, mandatory masking requirements were becoming commonplace, parks and beaches and other places of recreation and exercise were closed.
At the very same time, leftist politicians and their friends in the news media were relentlessly beating the COVID drum, doing their level best to convince Americans that SARS-CoV-2 is highly infectious and easily transmitted, and that we were in the midst of the deadliest pandemic in over a century – each of which, we now know, are bald-faced lies.
The better part of the nation took the bait and many people were plunged into depression and despair, not uncommonly due to the devastation wrought on personal finances. Many more persons were dragged into a state of irrational fear. Citizens became afraid of one another, loved ones included.
Many persons avoided leaving their homes at all, even those who desperately needed emergency medical and mental health care.  
In an August 20 article for Townhall, Brad Slager writes of the overall effect:
Doctors Worldwide Are Recording More Deaths Due to Lockdowns Than to COVID-19
A long-suspected fear of the Covid-19 lockdowns is starting to come to light. In many parts of the world doctors are pointing to a very real probability that lockdown orders are leading to people dying from other serious maladies as a result of avoiding hospitals. Heart attacks in particular are now looked at as a cause of death greater than the coronavirus itself … Some have speculated that other effects created by the distancing can be just as harsh, from the psyche of children and the insufficient care for the infirm to suicides brought on by the anxiety.
Add to this the negative impact on public health that comes from countless people being forced, either by statute or by fear, to spend hours on end, day in and day out, behind a bacteria-ridden face mask, and you have a perfect recipe for unexpected deaths.
While the contents of this article and the conclusions to which they lead may be eye-opening for many readers, make no mistake about it; the powerful people pulling the strings have known all along that the COVID-19 "pandemic" is as fake as their cringeworthy slogan "We're in this together."
The CDC has long been aware that COVID cases and deaths are but a fraction of what is being reported. According to the NYT, "the CDC's own calculations suggest that it is extremely difficult to detect any live virus in a sample above a threshold of 33 cycles;" i.e., they have known all along that the PCR tests were producing false positives.
Indeed, this scam is not just an American phenomenon, it's a globalist offensive; i.e., it's far bigger than the godless liberals in this country who will do anything that might lead to regime change.
So, what do the masterminds behind the COVID-19 scamdemic hope to accomplish?
Sure, they'd very much like to remove Donald Trump from power, but one of their primary goals, one that will pay longer term dividends for the captains of the New World Order, is to condition the masses to follow directives that have no basis whatsoever in either reason or reality. Evidently, they believe, and for good reason, that a global health crisis, real or imagined, is an excellent way to do so.
The globalists are also using fear over COVID-19 to facilitate the destruction of small businesses, further concentrating global wealth, and the power that comes with it, in the hands of an increasingly small number of the elite. In the process, they have managed to vastly increase the number of persons, and industries, that are forced to look to the government to meet their obligations.
Though it should go without say at this point, we can be absolutely certain that the globalists behind the COVID scam are not the least bit interested in preserving and protecting public health; on the contrary, the real movers and shakers in this monumental ruse are part of a eugenicist cabal consisting of genocidal maniacs with a diabolical hatred for anyone unlike themselves.
So, while the spike in unexpected, unexplained deaths necessarily troubles sincere, well-intentioned persons, for the globalist elite, who have long placed a priority on culling the human herd, it is a predictable and welcome result of the COVID scamdemic to which they and their friends in leftist media are loathe to call attention.
Bottom line: We are being played by persons with evil intent and it's literally killing us.
The physical, mental and financial wellbeing of ordinary citizens, in the US and abroad, is being decimated, not by COVID-19, but by despotic politicians and bureaucrats who, for personal gain, are perpetrating one of the most harmful acts of deception humanity has ever endured this side of the Garden of Eden.
Let death come upon them, and let them go down alive into hell. (Psalm 54:16)

Louie : September 10, 2020 11:27 am :
Blog Post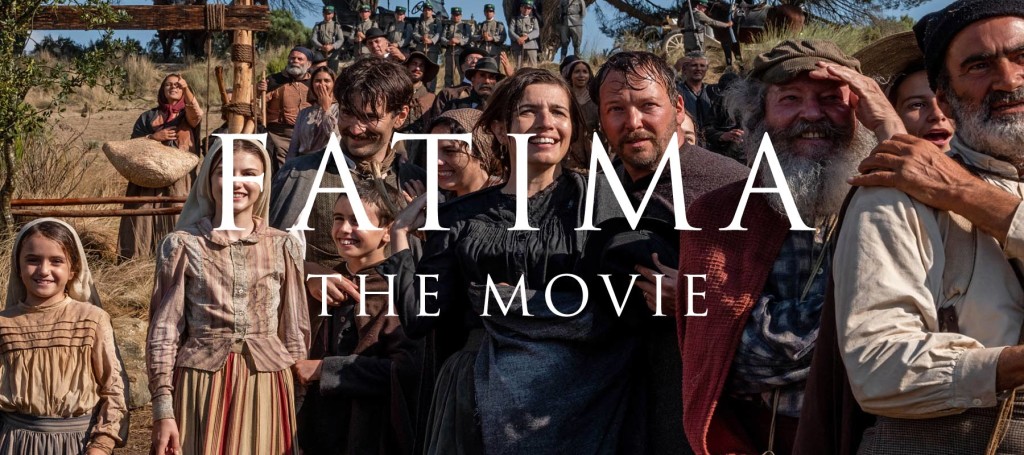 Contrary to my previous comments about having no intention of watching the movie, Fatima, after having received a number of messages about the film, I've decided to bite the bullet so I can provide readers with a proper review.
The following review is not concerned with the entirety of the screenplay, but rather is limited to certain key portions of the supernatural event and the degree to which the movie "retained the historical authenticity of the story," as the filmmakers suggest it does.
The movie opens with young Lucia in a cave by herself having an encounter with the Angel of Peace, who leads her to recite in prayer, "I believe. I have hope. I love God."
At the conclusion to this prayer, the angel instructs Lucia, "Pray for peace."
Already, the filmmakers have shown their hand; clearly, they intend to take great liberties with the contents of Sr. Lucia's memoirs, which they claim as the source for their scripting of her miraculous encounters, in order to water down – that is, to make politically correct – its actual message.
One notes Sr. Lucia's description of the angel as recorded in her own words:
It was a young man, about fourteen or fifteen years old, whiter than snow, transparent as crystal when the sun shines through it, and of great beauty. We were surprised, absorbed, and struck dumb with amazement.
Did you get that? A young man…
In the film, not only is the angel portrayed as a dark, shadowy, and drably dressed figure, the role is played by a female, 28-year-old Ivone Fernandes-Jesus. Even this, however, is not evident in the scene as the "being" (for lack of a better word) appears androgenous, leaving the viewer to wonder if it's a young woman or perhaps a gender confused teenaged boy. How very Hollywood!
And then there's the prayer itself, which according to Sr. Lucia's memoirs actually reads:
"My God, I believe, I adore, I hope and I love You! I ask pardon of You for those who do not believe, do not adore, do not hope and do not love You."  [Emphasis added]
Ah, but you see, one cannot hope to achieve box office success while daring to suggest (as the messenger of the Almighty actually did) that unbelievers are in need of God's pardon!
The same PC filter was also applied to the words of Our Lady at her first appearance to the three young seers. Missing entirely from the film is her response to Lucia concerning a departed friend, whom the Blessed Virgin says, "will be in Purgatory until the end of time."
The reason is obvious; the filmmakers are making a deliberate effort to eliminate as much Catholicism from the story as possible.
Also missing from this scene are Our Lady's words about the suffering that "He [God] wills to send you, as an act of reparation for the sins by which He is offended, and of supplication for the conversion of sinners."
During the scene leading up to Our Lady's second appearance on June 13, 1917, Lucia, who along with Jacinta and Francisco was followed to the Cova da Iria by a small group of pious persons, is shown to be basking in the glory of their attention. This is not the only place in the film where little Lucia is depicted as such.
In reality, however, she was a serious child who suffered greatly thanks to the derision she endured for having faithfully witnessed to the miraculous appearance of Our Lady. As she wrote in her memoirs referring to the day of the final apparition:
Thank God, human respect and self- love were, at that time, still unknown to me.
When Our Lady appears in the scene depicting her second appearance in the film, the first words that she speaks are so odd that even a heretic would object.
"It pleases me that you've been praying for me," she says.
Now, why would the children be praying for the Blessed Virgin Mary? Are we to imagine that she is but a common sinner? Stay tuned…
If one were to identify the central purpose of the Fatima apparitions, it could be summed up in the following words of Our Lady as spoken directly to Lucia during her appearance of June 13, 1917:
Jesus wishes to make use of you to make me known and loved. He wants to establish in the world devotion to my Immaculate Heart. I promise salvation to those who embrace it, and those souls will be loved by God, like flowers placed by me to adorn His throne. [Emphasis added]
The closest the film comes to relaying this message is when Our Lady tells Lucia, "Jesus has chosen you. You are going to be the messenger of faith in Mary's Immaculate Heart."
To be clear, the difference between "faith in" and devotion to is substantial; even the demons believe, what they lack is devotion. One also notes that the promise of salvation that is attached to devotion to the Immaculate Heart of Mary was also left out.
During the July 13, 1917 apparition, the children received the vision of Hell and the vision that is attached to the Third Secret. The film does a somewhat reasonable job of portraying the vision of Hell. However, with regard to the latter there are a number of things that stand out as very troublesome.
Though it may hardly be necessary for most readers of this space, recall that immediately following the vision of Hell, Our Lady explains:
You have seen Hell where the souls of poor sinners go.
The filmmakers provide these words accurately enough, but they chose to leave out the sentence immediately following:
To save them, God wishes to establish in the world devotion to my Immaculate Heart.
Once again, we see that the central purpose of the apparitions is being overlooked, and along with it the relationship between salvation and devotion to the Immaculate Heart. Note that Our Lady repeated this message in consecutive months, making its importance all the more plain, and yet the filmmakers evidently decided that it's really not so important after all.
As recorded by Sr. Lucia, Our Lady then immediately said:
If what I say to you is done, many souls will be saved and there will be peace. The war is going to end; but if people do not cease offending God, a worse one will break out during the pontificate of Pius XI. When you see a night illumined by an unknown light, know that this is the great sign given you by God that He is about to punish the world for its crimes, by means of war, famine, and persecutions of the Church and of the Holy Father.
To prevent this, I shall come to ask for the consecration of Russia to my Immaculate Heart, and the Communion of Reparation on the First Saturdays.
The filmmakers' version of this scene provides no mention whatsoever of the consecration of Russia to the Immaculate Heart of the Blessed Virgin Mary, nor does it mention the first Saturday devotions and the Communion of Reparation.
Can it even be said that a film in which these do not feature prominently is truly about the Fatima apparitions at all?
In the film's version of events, Our Lady, following the vision of Hell, simply says:
If we do not stop insulting God, there will be a war worse than this one.
Yes, you read that correctly; she said, "If we do not stop…" Maybe this is why the children were supposedly praying for Our Lady.
In any case, this is a direct invitation to heresy (i.e., a denial of Our Lady's Immaculate Conception and her sinlessness) for which the so-called "Catholic" contributors to the film – including Dick Lyles, the head of Origin Entertainment – should be deeply ashamed.
By a war worse than this one, it is obvious enough that this refers to WWII, which, as foretold by Our Lady, did indeed break out during the pontificate of Pope Pius XI. In the film, after this statement, the children are immediately given the vision attached to the Third Secret, which unfolds within a war scene.
This is highly problematic inasmuch as it invites confusion among ill-informed viewers who are likely to connect the two events; i.e., they will presume that the children were shown a pope being assassinated during WWII.
This, it seems to me, may not have been an oversight on the part of the filmmakers, but rather a deliberate attempt to provide viewers with enough leeway to conclude whatever they wish, objective truth be damned.
Recall that in the film, just prior to this vision of a pope being killed during a war, Our Lady says, "If we do not stop insulting God, there will be a war worse than this one." This creates conditions that are ripe for misunderstanding.
With this in mind, let's take a look at this scene through the eyes of the uninitiated, a demographic that the filmmakers are admittedly and specifically targeting.
WWII obviously happened. This suggests that humanity did not stop insulting God, at least not in time. The assassination of the pope, however, obviously did not (and has not) happened. What this suggests is that humanity, at some point after the war had begun, had ceased to insult God.
Now, why would the filmmakers wish to paint such a convoluted picture?
God alone knows for sure, but one may find it noteworthy that among those involved in promoting the film is the World Apostolate of Fatima, the former Blue Army, which is a vocal proponent of the Vatican's official (and diabolically deceptive) narrative, including the utterly false claim that the consecration of Russia has indeed been accomplished.
In spite of the fact that the filmmakers dared not mention the consecration of Russia at all, could it be that they are happy enough just to lead viewers to conclude that the conditions set forth by Our Lady at Fatima, whatever they were, have been fulfilled?
It certainly seems that way.
Imagine, people of faith (allegedly) creating a film that implies that mankind has stopped insulting God even as the Holy Name of Jesus Christ is verboten in the halls of power, the LGBT agenda is spreading throughout the world like wildfire, and tens of millions of human beings are slaughtered year in and year out by abortion.
As far as the apparitions are concerned, the film moves on to October 13, 1917 – the final appearance of Our Lady at Cova da Iria – and the great Miracle of the Sun.
In terms of special effects, in spite of the missteps and errors already noted, I was a bit surprised that the filmmakers didn't put more effort into recreating the sun's movement in the sky as noted by so many eyewitnesses to the event. Then again, neither did they devote considerable resources to recreating what Sr. Lucia recorded in her memoirs concerning Our Lady's appearances:
…there before us on a small holmoak, we beheld a Lady all dressed in white. She was more brilliant than the sun, and radiated a light more clear and intense than a crystal glass filled with sparkling water, when the rays of the burning sun shine through it.
In all of her memoir entries concerning each of Our Lady's appearances, the Mother of God is said have manifested "on the holmoak" as described above.
In spite of this detailed firsthand account provided by the seer, the filmmakers chose to depict Our Lady as an ordinary woman, in ordinary dress, walking barefoot on the dirt toward the children. When she appears in the final apparition scene, she is depicted as sauntering up, once again barefoot, slogging her way through a puddle, which in addition being inaccurate, is disturbing in terms of the veneration due to the Mother of God.
If the intention was to downplay to the greatest extent possible the supernatural nature of the event, as well as the extraordinary graces singularly bestowed by God upon the Blessed Virgin, the filmmakers succeeded.
Also perplexing, though less important, is that the film did not highlight the fact that the sopping wet clothing of the people who were present during the torrential downpour that preceded the miracle, as well as the rain drenched ground, had dried instantly when the sun inexplicably moved about the sky.
In conclusion, it is difficult to comprehend the unmitigated gall of these filmmakers, men and women who took it upon themselves to play fast and loose with the message that was miraculously delivered to humanity by the Blessed Virgin Mary herself.
Then again, all indications are that the "Catholic" contribution to this project came from persons who are firmly entrenched in the Novus Ordo counterchurch. As such, they evidently learned how to twist, misappropriate, and deny Our Lady's words from the most accomplished of Fatima conmen – Karol Wojtyla, Josef Ratzinger and Angelo Sodano.

Louie : September 8, 2020 8:20 pm :
Blog Post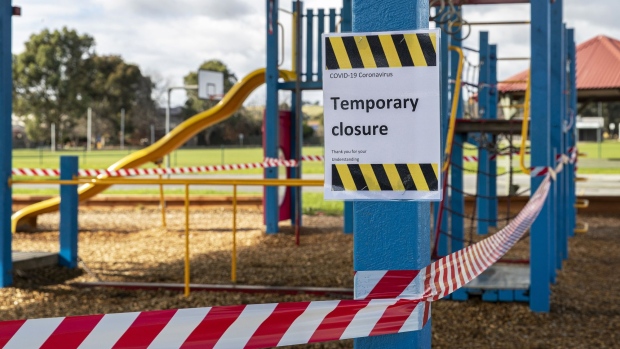 [Note: This column was initially published by Renew America]
If you haven't been paying attention to the COVID lockdown restrictions being inflicted upon the citizens of Victoria, Australia (largest city, Melbourne), it's time to start.
As of September 3, 2020, Victoria (population 6.5 million) had recorded a grand total of 591 deaths allegedly from COVID-19. That's 9/1000 of one percent of the population.
On August 2, in response to the nearly infinitesimal odds that COVID might prove fatal for his countrymen, the Premier of Victoria, Daniel Andrews, declared a State of Disaster, placing rigid restrictions on citizens' activities and setting in motion domestic policing and surveillance operations so suffocating as to rival those carried out by the CCP (Chinese Communist Party).
In addition to mandatory masking and social distancing regulations, residents of Melbourne are now required to stray no further than 5 kilometers (just over 3 miles) from their homes, and a strict curfew has been put in place forbidding them to leave their homes at all between the hours of 8 pm and 5 am unless doing so for work, to receive medical care, or to serve as a caregiver.
As part of the declaration, playgrounds, various parks, as well as golf and tennis facilities have been closed, and people are no longer allowed to exercise outdoors in groups larger than two, and that includes members of the same family living in the same household.
As reported by The Guardian:
The state of disaster declaration will empower the police minister, Lisa Neville, to appoint police as authorised officers. This means when doing spot checks on people's homes, if the residents did not give permission for them to enter, police will be authorised to enter without a warrant.
Reports of police doing random house-to-house checks, knocking on doors to verify that no one has broken curfew, have been widely circulated, with violators subject to a fine of $1,652.
As an indication of just how serious Victorian authorities are about enforcing the lockdown, the police are about to launch a drone surveillance program that will enable them to identify and track down violators.
According to 7 News Australia, the drones will be equipped with infrared cameras that are able to read license plates from as far away as five football fields, with the aim of catching those who might dare to venture beyond the allowable 5-kilometer travel zone.
The drones will also be employed to make certain that places like skate parks and playgrounds remain empty and, of course, to seek out, apprehend and punish the unmasked.
If all of this isn't breathtaking enough (no pun intended), consider the story of Zoe Buhler, a pregnant 28-year-old mother of two, who was recently handcuffed and taken from her home by police simply for posting a "Freedom Day" event on Facebook in protest against Victoria's brutal lockdown measures.
Difficult though it is to watch, a video of Buhler's arrest can be seen in the following report from 9 News Melbourne. Please, do yourself a favor and take a look.
https://youtu.be/hn0wWVNXmks
As you watched this magnificent abuse of authority, were you sickened at the very real possibility that this exact sort of thing could happen to you and your family? If not, you should have been, but we'll return to Buhler's story momentarily.
The crackdown in Victoria is so entirely disproportionate to the alleged danger it supposes to address that it is perfectly clear that there is far more to this situation than just another regional government gone wild.
Indeed, Daniel Andrews is no ordinary provincial politician.
As the Premier of an Australian state, Andrews is roughly the equivalent of a governor in the United States. Given his aggressive promotion of "social policy wokeness; the politicization of the police; abortion and euthanasia; the tilt to the green-left and its associated climate activism" (Paul Collits, Quadrant Magazine, January 2020), he is perhaps most comparable, from both an authoritative and ideological standpoint, to Andrew Cuomo of New York. The two men also happen to share a dubious claim to membership in the Catholic Church.
With regard to their despotic response to COVID-19, however, Andrews leaves Cuomo in the dust.
In early May, when Victoria Health and Human Services were reporting that less than 20 persons in the entire state were hospitalized with COVID, and only about a dozen or so persons had died (allegedly) from the disease, the measures undertaken by Andrews made international headlines. As reported by MSN:
The Victorian government has "just done what China's done" by locking up 3,000 people in housing commission towers in order to get on top of the state's COVID-19 outbreak, according to Liberal Senator James McGrath.
Police moved in, on Saturday, to secure the nine public housing towers placed into a five-day mandatory lockdown by the Victorian government amid the state's second major outbreak of COVID-19.
From ordering the police to enforce the sequestration of healthy citizens back in May, to the lockdown and surveillance operation presently underway, Andrews gives every appearance of a Western leader who is, as Senator James McGrath suggested, if not firmly in the pocket of the Communist Chinese, at the very least quite pleased to follow their lead.
For those who have been paying attention, this perhaps comes as little surprise. One of Andrews' first orders of business upon being elected to his initial term in 2014 was to ingratiate himself with the People's Republic of China. As stated on his Wikipedia page:
Upon his election, Andrews fast-tracked Victoria's ties with the PRC. Firstly, he led a group of prominent Victorians to China on his first overseas trip, and promised to send his entire cabinet there during his first term.
At the start of his second term in office, Andrews "signed a Memorandum of Understanding (MoU) with the Chinese government under the 'Belt and Road Initiative' in October 2018, but kept its details secret until he released it five weeks later. The MoU involves cooperation on facilities connectivity, unimpeded trade, finance, people-to-people bond[s], and the 'Digital Silkroad.'" (ibid)
The Belt and Road Initiative is a $1.5 trillion development strategy, instituted by Chinese Communist Party General Secretary Xi Jinping in 2013, in order to entice various nations to participate in trans-continental infrastructure projects – including the construction of railways, roadways, communications and energy pipelines, etc. – that are aimed at ensuring China's global economic dominance. Many nations, including the US, have voiced concerns about the initiative, which is targeted for completion in 2049, inasmuch as it would provide China with unprecedented leverage in matters of trade and diplomacy.
Daniel Andrews' move to commit Victoria to Belt and Road was highly unusual as such matters, which weigh so heavily on foreign policy and national security, are typically handled on the federal level. In fact, Andrews has placed his state at odds with the Australian federal government, which thus far has refused to join the initiative.
While Belt and Road is ordered toward the promotion of China's nationalistic aims, it would be a mistake to discount the initiative's well-calculated contribution to the cause of globalism; in particular as it is enshrined in the United Nations manifesto, Agenda 2030. As noted by experts in Asia-Pacific geo-political trends:
The optimism of neoliberalism has been challenged by rising concerns about China playing a more active role in the United Nations (UN) and its specialized agencies. Currently, four of the 15 UN specialized agencies are headed by Chinese nationals, including the Food and Agriculture Organization (FAO), the International Telecommunication Union (ITU), the United Nations Industrial Development Organization (UNIDP), and the International Civil Aviation Organization (ICAO). And with its contribution rising to 12 percent of the UN regular budget, passing Japan at 8.5 percent, China is currently the second-largest monetary contributor to the UN.
China's greater leadership role [in the United Nations] has triggered the suspicion that it might take advantage to transform the organizations in ways that fit its interests. The suspicion about China's expanding role in the UN has solid foundations, as Beijing has been assimilating its grand geopolitical agenda, the Belt and Road Initiative (BRI), into the United Nations Sustainable Development Goals (UN SDGs), silencing the critics of its human rights record, providing monetary incentives to secure the support of other member states, and bringing more of its nationals into the UN. (Dr. Alan H. Yang and Tung Cheng-Chia of the Taiwan-Asia Exchange Foundation, The Diplomat, April 2020 issue)
Enter COVID-19.
Early on, it appeared rather obvious to me and to many others that the virus known as SARS-CoV-2 is being leveraged by ambitious politicians and powerful globalists, with the aid of countless useful idiots, as a golden opportunity to bring entire nations and their economies to heel in service to the cause of globalism and the advent of a New World Order and One World Government.
In other words, it is my firm conviction that the primary motivation behind the implementation of lockdowns, masking mandates, social distancing regulations and civilian surveillance operations, etc. is not so much the protection and preservation of public health as it is to leverage their use in a real-world experiment, one that allows the globalists to refine their social control tools and techniques, while simultaneously revealing the degree to which those of us who live in a largely free society are willing to submit.
This brings us back to Australia.
Under the leadership of Sino-sympathizer, Daniel Andrews, the Chinese Communist Party and the United Nations have evidently been granted permission to use the State of Victoria as a sandbox for testing their social control methods. Paradoxically, these operations are increasing in severity even as the threat represented by COVID-19 continues to wane, which suggests that the globalists realize that the window of opportunity is closing and time, therefore, is of the essence.
The operations taking place in Victoria are being conducted in preparation for the day when it is considered opportune to foist similar social control initiatives upon other Western nations, with the United States being the biggest prize of all.
As Daniel Andrews (as well as any number of American mayors and governors) is proving, all it takes is a cooperative local health minister and complicit governor to get the ball rolling. That said, in order for the globalist cause to truly flourish, heads-of-state will also have to play along.
On this note, it's becoming increasingly evident that Joe Biden, who has promised to push for a national mask mandate if elected, is the CCP's candidate of choice in the upcoming US Presidential election.
According to Matthew Whitaker, the former Acting Attorney General of the United States, writing for Townhall:
It's becoming increasingly evident that Joe Biden is China's preferred candidate in the 2020 presidential election.
Several Chinese state-owned media outlets, including China Daily and the China Global Television Network (CGTN), have now expressed support for the anti-Trump Lincoln Project, a group of disaffected "NeverTrump" Republicans.
The Chinese Communist Party's (CCP's) affinity for Biden should not come as a great shock. The former vice president has been a great ally to China throughout his decades-long political career. As a senator, Biden voted to approve Permanent Normal Trade Relations with China back in 2000, granting China unprecedented access to America's markets despite its abysmal record on human rights and brazen violation of international trade rules.
At this, recall the story of Zoe Buhler, the pregnant 28-year-old mother of two who was taken from her home in handcuffs by Victoria police over an anti-lockdown Facebook post.
So, tell me, have you considered the very real possibility that this exact sort of thing could happen to you and your family?
No way! This can't happen in the US no matter who gets elected president! said the guy putting a suffocating facemask on his two-year old child.
Like Hell it can't.
On August 15, several women in Costa Mesa, CA – right here in good Ol' God Bless America – dared to enter a grocery store without a facemask. The store manager locked them inside and called the police.
Now, one might think that the police would have more important business with which to attend, but lo and behold, more than half-a-dozen uniformed officers descended upon the crime scene and promptly arrested the women, handcuffed them, and took them away in a paddy wagon. The events that unfolded outside of the store were captured on cellphone video HERE for those who may wish to see for themselves.
And this, my friends, is just one of many examples of US law enforcement officers grossly overreacting to COVID regulation violators. Still skeptical? Conduct a simple internet search and you'll find plenty of evidence, if you dare.
In conclusion, I will end this cautionary column where it began:
If you haven't been paying attention to the events unfolding in Victoria, Australia, it's high time to start.

Louie : September 2, 2020 2:02 pm :
Blog Post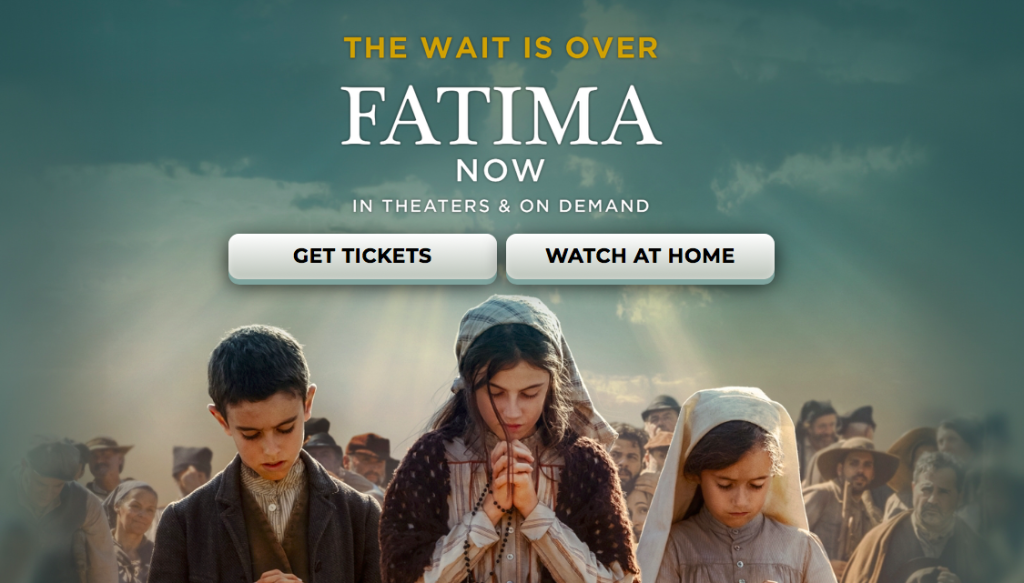 Originally slated for release in 2017 to coincide with the 100th anniversary of Our Lady's appearances in Portugal, the movie simply named, Fatima, is finally available in theaters and streaming on-demand.
Was it worth the wait?
Admittedly, I have not seen the film, nor do I have any plans to do so (for reasons I will soon make plain), but this much I can confidently report: If you're expecting the film to live up to its billing, all indications are you're going to be sorely disappointed.
According to producer Natasha Howes, as reported in the Press Notes provided to the media by the filmmakers:
Part of my role on this film was to ensure that we retained the historical authenticity of the story.
Speaking of Howes' expertise, Dick Lyles, whose Origin Entertainment began the undertaking, said:
We had the pleasure of working with Natasha on a previous Origin project and her keen understanding of the story and deep roots into this community made her an integral member of our team.
The Press Notes add:
With the help of Howes' unique knowledge and expertise, the filmmakers wove some lesser known details into the narrative and corrected a number of longstanding misapprehensions.
Historical authenticity… Keen understanding… Unique knowledge… Lesser known details…
In spite of these lofty words of praise for the producer and the high expectations they invite, Fatima is about as historically accurate as the Broadway production, Hamilton.
What's more, it gives every appearance of having been deliberately crafted to play to precisely the same audience; namely, left-leaning social malcontents with an appetite for quasi-historical fiction that serves to validate a distorted worldview that is divorced from objective reality.
Speaking of the three seers, Lucia, Jacinta and Francesco, Natasha Howes states:
Whether they truly experienced the apparitions or not, whether the miracle happened or not, we continue to relate to Lúcia and her quest.
Given that the "expert" producer of Fatima places no importance whatsoever on whether or not the supernatural events even happened at all, it only stands to reason that those most deeply immersed in the project came away with an utterly false understanding of Our Lady's message.
For example, Croatian-American actor Goran Višnjić, who plays the mayor of Lúcia's hometown, said that the message at the heart of the film is quite simple: As human beings, we have to be good to each other. He explained:
We have to pray for each other, we have to help each other, we have to be better people. Very simple. I don't care who is giving me that message. There's nothing negative in helping other people and living in a kind, helpful way.
In other words, the Blessed Virgin's message has nothing to do with her, you see, much less does it concern her Son's desire to establish in the world devotion to her Immaculate Heart, as she said; rather, it's truly nothing more than an imbecilic catchphrase:
Practice Random Acts of Kindness!
Given that such empty slogans often appear alongside those ubiquitous "COEXIST" bumper stickers, it should come as little surprise that the filmmakers have reimagined the Fatima apparitions as an invitation to engage in Vatican II style ecumenism.
According to Director, Marco Pontecorvo:
Believers and nonbelievers can find something in this film. It carries a universal message of peace — the idea that we must all change our behavior to end violence and the madness of war.
As James Volk, a partner at Origin Entertainment and a co-producer of the film, said:
This story can be a universal bridge between people of all faiths. The innocence of these three kids helped spread a message of peace and hope to an entire generation. Perhaps it can do that again today.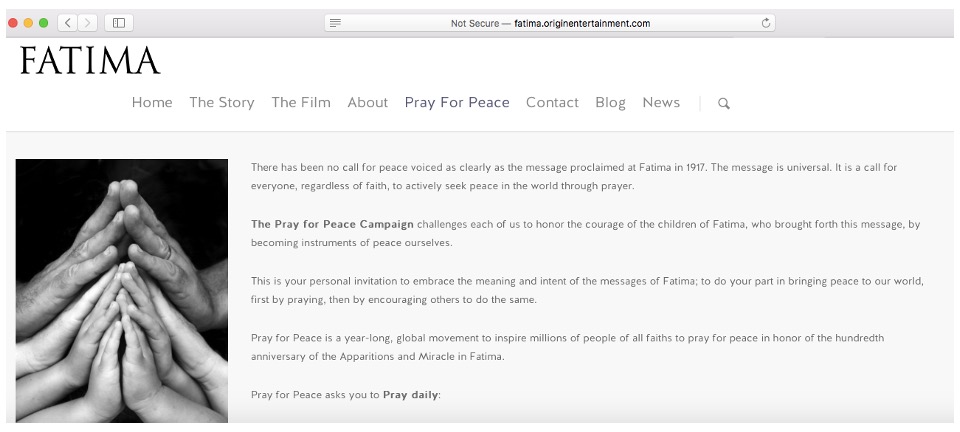 The message of the film is perhaps summed it up best on the original Fatima movie website as captured above:
There has been no call for peace voiced as clearly as the message proclaimed at Fatima in 1917. The message is universal. It is a call for everyone, regardless of faith, to actively seek peace in the world through prayer.
So, if you're in the market for a film that twists Our Lady's message at Fatima into a prescription for such affronts to Our Lord as the Assisi abominations, invite your closest heathen, heretic, Muslim and Jewish pals to come over; get yourselves a few big buckets of popcorn and a couple of six packs, livestream the movie and make a night of it.
If, however, you're looking for an accurate retelling of this miraculous manifestation of God's grace – a story as yet still unfolding – do yourself a favor and avoid it at all costs.