Louie : December 15, 2017 12:36 pm :
Blog Post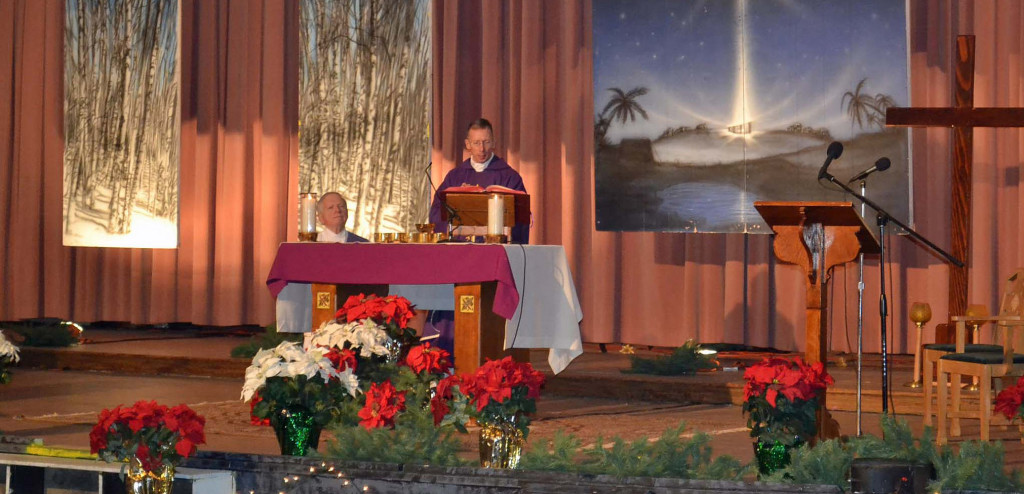 At the General Audience this week, Francis resumed his "catechesis on Mass" by addressing the question: Why go to Mass on Sundays?
How timely.
We've all met them; self-identified Catholics who, at best, show up for Mass on Christmas and Easter in order to participate, even if only begrudgingly, in what is ultimately little more than a time-honored family tradition started by a long since deceased relative well before the Council opened the windows of the Church to the world.
From bitter experience, I can tell you that these people invade Novus Ordo parishes in droves for Midnight Mass on Christmas morning, which back in my "conservative" adolescence meant that I – a "regular" don't you know – had to arrive by 11:30 pm in order to avert the risk of losing my seat (about three-quarters of the way back and to the right) to one of those C&E infiltrators.
Once Mass began, I could spot them a mile away – many if not most part of a multi-generational contingent of chatterboxes in ugly Christmas sweaters that give every appearance of having been exchanged and unwrapped just hours prior at the annual family reunion otherwise known as "Christmas Eve."
Hey, don't get me wrong, I'm not bashing these poor people. I actually feel sorry for them.
For the most part, I see them as victims of the "New Springtime;" people who have no blessed idea what the Holy Sacrifice of the Mass truly is much less why it's important to assist therein.
And guess what?
As his ongoing "catechesis" makes plain, neither does the Heretic-in-Chief.
As a matter of fact, during this week's Audience he managed to provide C&E Catholics with all of the excuses they need for continuing to blow off their Holy Day obligation; family functions notwithstanding.
You can read his Protestant masterclass for yourself if you'd like (the full version of which is available on the Holy See website only in Italian), but here is his ultimate answer to the question Why go to Mass on Sundays?
We Christians go to Mass on Sundays to meet the Risen Lord, or better to let ourselves be met by Him, listen to his word, nourish us at his table, and thus to become Church, that is, his mystical living Body in the world.
Let's stop here for a moment. Yes, you read that correctly, "to become Church" (e così diventare Chiesa) – a phrase taken straight out of the Militant Liberal handbook (quite unlike anything found in the lexicon of the Church Militant).
And let us not overlook this beauty; "nourish us at his table" (nutrirci alla sua mensa).
Altars, you see, are for Sacrifice. Tables? Not so much.
Francis went on to describe what is lost when one fails to belly up to the "table" in order to "become Church," saying:
Without Christ we are condemned to be dominated by the fatigue of everyday life, with its worries, and by the fear of tomorrow. The Sunday meeting with the Lord gives us the strength to live today with trust and courage and to move forward with hope. This is why we Christians go to meet the Lord on Sunday, in the Eucharistic celebration … We Christians need to participate in Sunday Mass because only with the grace of Jesus, with his living presence in us and among us, can we put into practice his commandment, and thus be his credible witnesses.
This guy is a cruel joke in a bad costume, and the laugh is on those who delude themselves into imagining that he has even one Catholic bone in his body or any portion of his backside on the Chair of St. Peter; much less the whole thing.
Bottom line: To Francis, Mass is nothing more than a glorified retreat; an opportunity to recharge one's social justice batteries for the week ahead.
Granted, that's pretty much all that the Novus Ordo Missae has to say for itself, but if that's why we go to Mass on Sundays, then the C&E Catholic has every good reason to sleep in.
If you enjoy watered down, neo-con friendly discourse wrapped in traditional clothing, please do not lend us the financial support necessary to continue our efforts in 2018.

Louie : December 13, 2017 1:08 pm :
Blog Post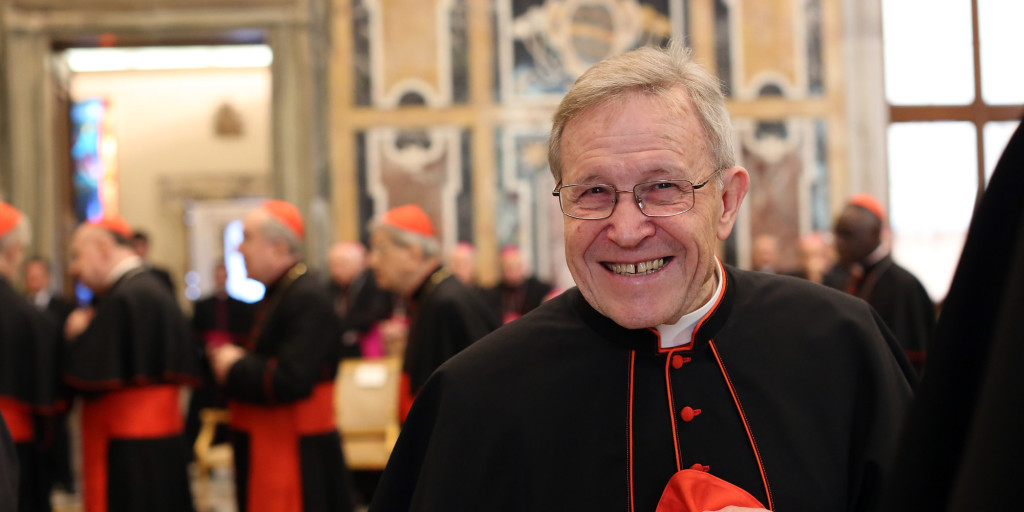 As reported by Catholic News Agency, in a December 7th op-ed written for Vatican Radio, the Bergoglian regime's favorite serene theologian, Cardinal Walter Kasper, said:
With the official publication of the letter from Pope Francis to the bishops of the Buenos Aires region, the painful dispute over the apostolic exhortation Amoris Laetitia is hopefully over.
Cardinal Kasper had more to say, of course, but let's stop here.
What the sentence above confirms is that the primary goal of Amoris Laeitia is to "officially" open the way to Holy Communion for those "who, while bound by a valid marital bond, live together with a different person 'more uxorio' (in a marital way)" apart from a commitment to continence. (cf the Dubia)
Focusing exclusively on this point, however, is shortsighted; in fact, it is more so a symptom than it is the actual disease, which we will identify momentarily.
Don't get me wrong; the so-called "pastoral initiative" to invite public adulterers and fornicators (and let's be honest, active homosexuals) to the sacraments is a terrible offense against Christ to be sure, not to mention a grave danger to souls, but we must not overlook the way in which Amoris Laetitia goes about making its case.
In my view, the most noteworthy phrase in the entire 60,000 word love Letter to Lucifer (aka Amoris Laetitia) is the following:
"It can no longer simply be said…" (See AL 301 and its treatment of mortal sin.)
In addition to being the foundation upon which Amoris Laetitia is built, it is the Bergoglian operating principle in a nutshell; i.e., what the Church has always taught and practiced – every last bit of it – is subject to alteration.
Admitting to Holy Communion the divorced and civilly "remarried," as well as other Catholics in so-called "irregular unions," is just the beginning.
The next step is already obvious; namely, welcoming heretics to Holy Communion.
This, I suspect, is the primary reason why Martin Luther is being celebrated in Rome. This is also why we are hearing rumors about the creation of a so-called "ecumenical Mass."
How is any of this possible?
"It can no longer simply be said…"
But that's not all…
Proselytism is solemn nonsense?
"It can no longer simply be said that we must baptize and teach."
Liturgical translations carried out by local bishops' conferences?
"It can no longer simply be said that this authority rests with Rome alone."
From here it can only get worse…
Married priests in the Latin Church?
"It can no longer simply be said that celibacy is required."
Female deacons?
"It can no longer simply be said that Holy Orders is just for men."
All of this said, we still haven't identified the disease.
HINT: It isn't Bergoglianism, even though this is a particularly virulent strain.
The fact of the matter is, folks, every single one of the conciliar popes have been operating under the same principle, "It can no longer simply be said…" Francis just so happens to be the only one arrogant enough to say it out loud.
And from where did this principle come?
The Second Vatican Council.
Man has the right to religious freedom?
It can no longer simply be said that error has no rights.
Christ uses heretical communities as means of salvation?
It can no longer simply be said that there is no salvation outside the Church.
The Church of Christ merely subsists in the Catholic Church?
It can no longer simply be said that the Church of Christ is the Catholic Church.
Get it?
As I've said many times over, Amoris Laetitia is cut from conciliar cloth; woven of modernist thread.
Many, it seems, wonder why so-called "conservative" prelates like Cardinal Burke, Bishop Schneider and [pick-your-own favorite] do not plainly condemn Amoris Laetitia for the poison that it is, and its heretical author for the danger to souls that he so obviously poses.
The answer is that each one is a man-of-the-Council as well, and each in their own way is also operating under the principle, "It can no longer simply be said…" In other words, it's a cherished part of who they are.
For no man ever hated his own flesh, but nourisheth and cherisheth it. (cf Eph. 5:29) 
As such, condemning Amoris Laetitia and its author, whether they consciously realize it or not, is tantamount to condemning themselves. Therefore, it's not going to happen. 

Louie : December 11, 2017 12:19 pm :
Blog Post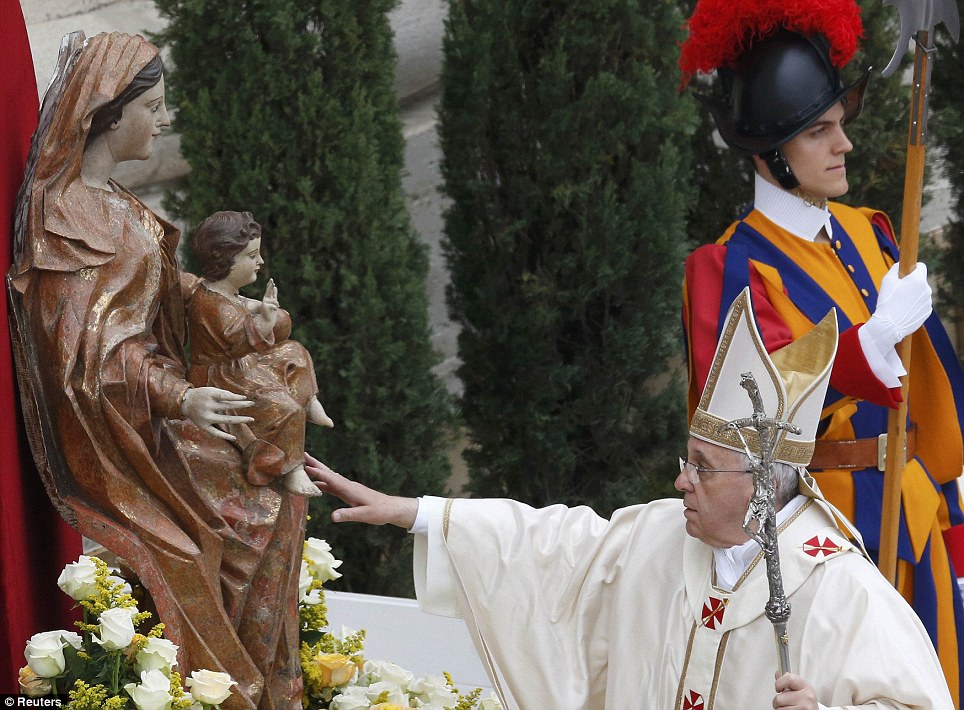 On the Feast of the Immaculate Conception, Francis, in a shameless attempt to fool the ignorant into believing that he and his agenda are Catholic, stood before a statue of Our Lady to deliver what amounted to a glorified political speech disguised as a prayer.
Pretending to seek Our Lady's intercession, he used the occasion to publicize a laundry list of his pet causes (e.g., poverty, immigration, environmentalism) and to convict those who aren't convinced of his pious intentions as fearful, hypocritical, and antisocial.
The full text of Jorge's "prayer" is linked above. Go ahead, read it. Allow yourself to become outraged at the mockery of Our Lord's mother as her Feast Day is leveraged as a public relations tool by a heretic dressed in papal garb in furtherance of his earthbound agenda.
And then, offer prayers and sacrifices in consolation of Our Lady's Immaculate Heart.
One of my first thoughts in reading the disgusting text was, No surprise, after all, this is the same guy who claimed that Our Lady wished to accuse God of lying.
This thought led me to reread those comments.
Speaking of Our Lady at the foot of the Cross, Francis stated in December 2013:
The Gospel does not tell us anything: if she spoke a word or not… She was silent, but in her heart, how many things told the Lord! 'You, that day, this and the other that we read, you had told me that he would be great, you had told me that you would have given him the throne of David, his forefather, that he would have reigned forever and now I see him there!' Our Lady was human! And perhaps she even had the desire to say: 'Lies! I was deceived!' John Paul II would say this, speaking about Our Lady in that moment. But she, with her silence, hid the mystery that she did not understand and with this silence allowed for this mystery to grow and blossom in hope.
Upon publication of these blasphemous words, a number of commentators objected to Francis' suggestion that John Paul II "would say this."
As for why Francis would make such a claim, apparently he had in mind the Encyclical Redemptoris Mater, wherein John Paul II said:
At that moment [the Annunciation] she had also heard the words: "He will be great…and the Lord God will give to him the throne of his father David, and he will reign over the house of Jacob forever; and of his kingdom there will be no end" (Lk. 1:32-33). And now, standing at the foot of the Cross, Mary is the witness, humanly speaking, of the complete negation of these words. (RM 18)
Do you see how Bergoglio twisted and manipulated the words of John Paul II?
I suspect that many, if not most of you, said yes.
As for me, what I see is Francis, a dyed-in-the-wool Vatican II modernist, building upon the example of yet another dyed-in-the-wool Vatican II modernist.
Let's take a closer look at what the Polish pope said in Redemptoris Mater, and I'll conclude by giving you another opportunity to tell me what you see.
Question: Is it true that the words of the Archangel Gabriel, spoken at the Annunciation, telling Mary that her Son would be a King whose reign is everlasting, were completely negated on the Cross, humanly speaking?
I can imagine the neo-con answering:
Yes, but only 'humanly speaking' since Our Lord, in His sacred humanity, truly died! Our King, however, is true God!
This is an entirely conciliar way of looking at the Kingship of Christ; i.e., it is wrong.
As Pope Pius XI wrote in his magnificent Encyclical Quas Primas:
But if we ponder this matter more deeply, we cannot but see that the title and the power of King belongs to Christ as man in the strict and proper sense too. For it is only as man that he may be said to have received from the Father "power and glory and a kingdom," since the Word of God, as consubstantial with the Father, has all things in common with him, and therefore has necessarily supreme and absolute dominion over all things created. (Quas Primas 7)
Get that?
The power of King belongs to Christ "as man in the strict and proper sense;" i.e., humanly speaking.
When the Archangel tells the Virgin Mary that "the Lord God will give to him the throne of his father David, and he will reign over the house of Jacob forever," therefore, he is speaking precisely of her Son in His sacred humanity; i.e., "human speaking."
As such, Our Lord's death on the Cross, by which He merited the Kingship that was given to Him, does not represent "the complete negation" of Gabriel's words; most especially "humanly speaking" since this is the only way (the only Catholic way, that is) that they can be understood!
To this, no doubt, the neo-con defender of all things Wojtyla will object:
John Paul II merely meant to say that viewing the Cross in purely human terms makes it appear as though the words of the angel were completely negated!
Nice try, but John Paul II wasn't speaking about human beings in any general sense, much less only those who are spiritually blind; rather, he was speaking very specifically about Our Lady and what she witnessed while standing at the foot of the Cross:
"Mary is the witness, humanly speaking, of the complete negation of these words." – JPII

Let us not forget (as Francis reminded us) that Mary is entirely human!
In other words, John Paul II – the 'Totus Tuus' pope who allegedly embodied Marian devotion like no other pope before him – is telling us what the Cross looked like through the eyes of the Blessed Virgin Mary; namely, the complete negation of the words spoken at the Annunciation.
At this, let' revisit the words of Francis:
Our Lady was human! And perhaps she even had the desire to say: 'Lies! I was deceived!' John Paul II would say this, speaking about Our Lady in that moment.
Now do you see how Bergoglio twisted and manipulated the words of John Paul II?
I didn't think so.
If you found this post helpful, praise God, and please help me to continue this effort.

Guest Contributor : December 8, 2017 10:24 am :
Blog Post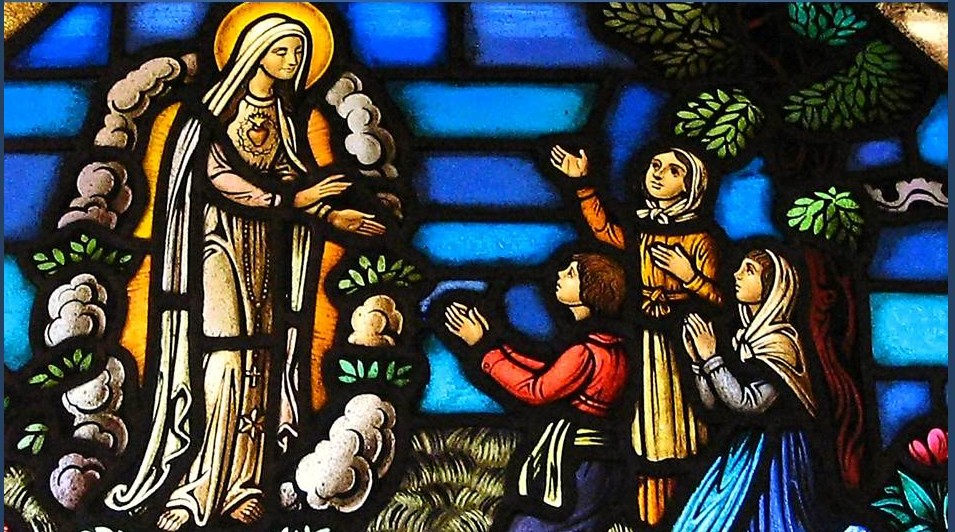 By: Cornelia Ferreira
[NOTE: Below is the Annual Newsletter of Canadians for Faith & Family. Please note; its contents are of benefit to all, not just Canadians! All of us owe Mrs. Ferreira a debt of gratitude, not only for this Newsletter, but for her contributions throughout the year and indeed over the course of many years. As such, please make good use of the order form at the end of the letter. – Louie]
For a PDF version of the Newsletter CLICK HERE
Louie : December 8, 2017 9:39 am :
Blog Post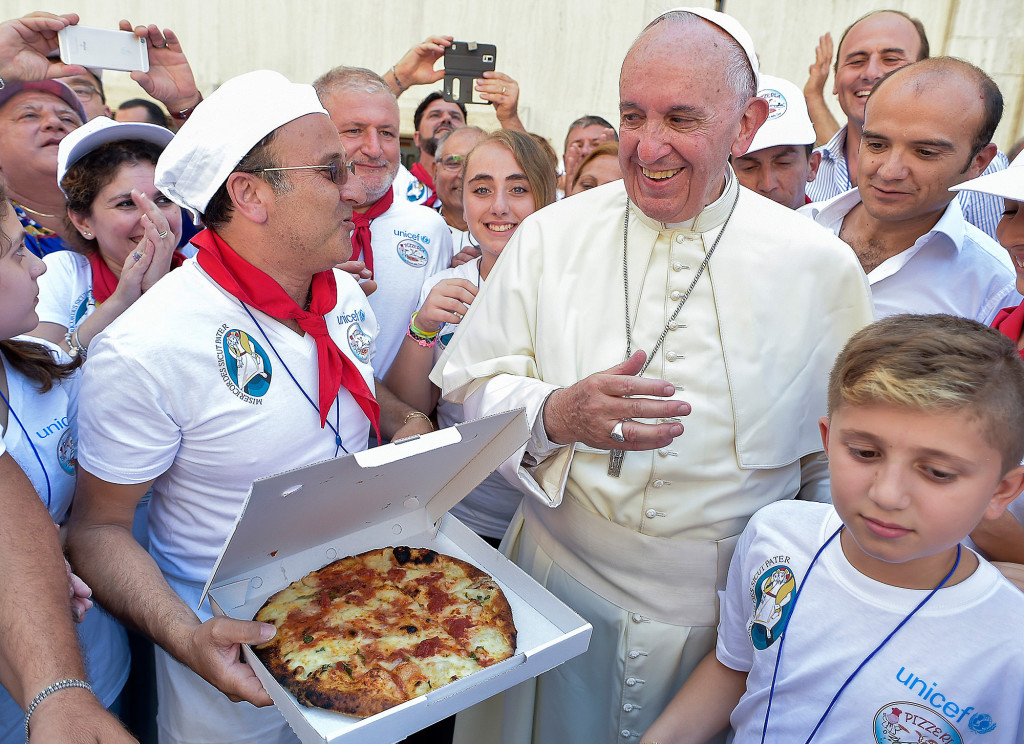 An anonymous source within the Vatican has leaked portions of the soon-to-be issued motu proprio of Francis promulgating an updated version of the "Our Father."
The new prayer is reportedly going to become "authentic magisterium" in January 2018 upon its publication in the Acta Apostolicae Sedis, and its use will become mandatory in the Novus Ordo beginning on March 13, 2018 – five years to the day since Francis allegedly assumed a portion of the Petrine Office.
Reaction from conservative prelates thus far has been as expected.
Cardinal Robert Sarah is reportedly deeply troubled by these developments but, according to sources, the Prefect of the Congregation for Divine Worship and the Discipline of the Sacraments has vowed not to say anything.
A travel agent with close ties to Cardinal Raymond Burke, who spoke on condition of anonymity, said that His Eminence is already preparing a correction that he hopes to issue at some point in the Fall of 2021; if all goes well.
Former Prefect of the Congregation for the Doctrine of the Faith, Cardinal Gerhard Muller, when shown the text of the new prayer (below), suggested that nothing has changed.
We will keep you posted as further details are made available.
The Bergoglian Pater
Our Father, who art full of surprises
Known by many names
Thy Bible strange
Thy doctrines change
On Earth we make our own Heaven
Give us a break from all you said
And forgive us our trespasses
As we give illegals free-passes against us
And worry us not about tradition
But deliver us a pizza
UPDATE: An intervention in the name of the German Bishops' Conference has been sent to Francis asking him to consider a gender-neutral alternative to "Our Father."  Among the Conference's suggestions are Our Creator, Our Absolute, and O' You.