Guest Contributor : December 9, 2019 9:10 am :
Blog Post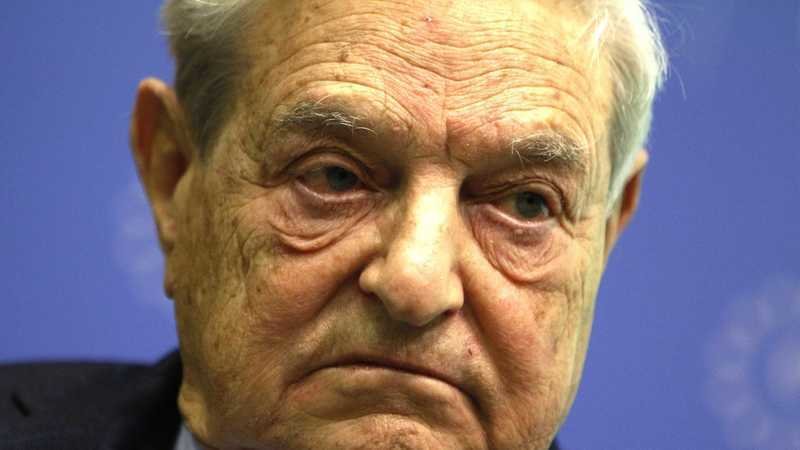 By: Randy Engel
Introduction
Remember the old Sangerite adage, "Birth Control without Death Control is useless"?
Well, the U.S. government has been in the Birth Control business for more than half-a-century, so we know that euthanasia, or euthanasia by stealth (Senate Bill 2080/HR 647) can't be far behind.
Demographics is destiny and the U.S. is experiencing a birth dearth. Its population also happens to be aging at an ever-increasing pace; hence the current attack upon the elderly, sick and disabled.
U.S. Senate Bill 2080/PCHETA is expected to hit the Senate floor within the next two weeks (Dec.9-13, 2019). I could give you a lengthy lesson on why the George Soros' Project on Death in America (PDIA) and Robert Wood Johnson Foundation (RWJ) – backed bill[i] is a "death" measure and not a "health" bill as it proponents claim, but that would be like trying to give a swimming lesson to a drowning man.
In 1972, I founded the U.S. Coalition for Life, the world's first prolife research agency. In 1978, I founded the International Foundation for Genetic Research/Michael Fund to fight eugenics and fund truly therapeutic Down Syndrome research. I've been a pro-lifer all of my adult life. I'll let these pro-life credentials speak for themselves.
Summary of U.S. Senate Bill 2080
PCHETA authorizes the training of thousands of more physicians, nurses, chaplains and social workers in palliative "care" and will strongly direct the nation's health programs along the Soros/RWJ euthanasia and eugenic lines. If you listen to the advocates of the bill, the first thing out of their mouths is that it is a "cost-saving" measure with built-in-rationing that may well cost you your life or that of a loved one!
Section 5 of PCHETA states that the programs funded by the measure ensures that the palliative and hospice training programs must abide by the Assisted Suicide Funding Restriction Act of 1997 (P.L. 105-12), but don't be fooled – this so-called guarantee against euthanasia is worthless. The measure provides for neither the monitoring, nor the enforcement, of this so-called prohibition.
Please note that the U.S. Conference of Catholic Bishops, State Catholic Conferences and the Catholic Health Association of America are backing S.B. 2080. But gain, don't be fooled; it was the American Catholic Church bureaucracy  (NCCB/USCC) that pushed "sex education" on Catholic school children and has covered-up clerical sexual abuse for decades.
 Take Action Now!
What I'm asking you to do is to call or e-mail your U.S. Senators immediately and tell them to oppose S.B. 2080 when it comes to the Senate floor. To find out the phone number and/or e-mail addresses of your two Senators CLICK HERE.
You also need to send President Trump the same message in opposition to S.B. 2080 – the Palliative Care and Hospice Education Training Act – just in case the measure reaches the White House. CLICK HERE to send your message to President Trump.
NB: Make sure your leave your name, address, and zip code in your message. Your "vote" won't count unless you provide this information.
Write out your short message before you contact your senator's office, and send that same message to the White House as noted above.
Thank you for your cooperation. The hour is late. Christmas is a busy time of year, but let's give the Soros/RWJ/Anti-Life Mafia a surprise Christmas present they will not soon forget.
My thanks to Elizabeth Wickham of Lifetree who did most of the legislative legwork for this national alert.
– Randy Engel for the U.S. Coalition for Life, Export, Penna. 15632
Prolife Resources:
See http://www.lifetree.org/timeline/ See "Five Things you should know About Palliative Care."
In his March 1969 speech to Pittsburgh physicians on the New World System (Order), Dr. Richard Day, the former National Medical Director of Planned Parenthood, discussed the advent of the  "demise pill"  to be used in officially sanctioned euthanasia centers. The complete text of the New Order of Barbarians is available (free) at: http://uscl.info/edoc/doc.php?doc_id=89&action=inline.
[i] Other anti-life foundations and organization include the Hastings Center, George Soros's Project on Death in America (PDIA), Institute of Medicine (IOM), AARP, Choice in Dying, and a number of prestigious universities.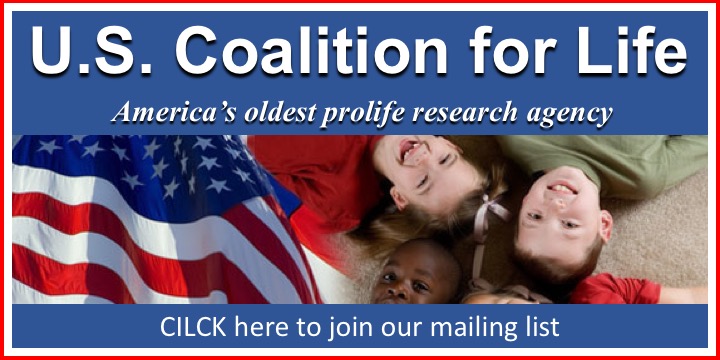 Louie : December 6, 2019 9:30 am :
Blog Post
As most readers know by now, some rascally American bishops have conspired to halt Fulton Sheen's beatification. News of the delay has been stirring up all sorts of indignation on the part of conservatives, even among those who seem to tilt toward tradition. On some level, I get it; compared to the humanists that comprise the ranks of the USCCB, Sheen comes off looking like a knight in shining armor.
I also understand, however, that God uses what the wicked intend for evil by turning it into good, that He might save many people (cf Genesis 50:20). This, to my mind, is very likely what is happening here.
Even if Fulton Sheen had no hand whatsoever in shielding or otherwise ignoring the activities of clerical sex abusers – reportedly, the reason for the delay – the celebrity cleric was a full blown man of the Council. In other words, the last thing Sheen deserves, in spite of whatever truths he may have preached over the years, is to be held up before the eyes of the innocent and unsuspecting as a model of heroic virtue worthy of emulation.
Now, don't get me wrong, I fully realize that Modernist Rome's version of the entire process amounts to nothing more than a Conciliar Lifetime Achievement Award for Service to the Revolution, but the reality is that many people who sincerely want to be Catholic do not realize as much. This is especially evident given the way in which certain tradition-minded Catholics are reacting to the postponement of Sheen's award ceremony; they are are behaving as if Padre Pio was being slandered.
For those unaware of Sheen's conciliar street cred (i.e., the Modernist views that will presumably earn him an eventual place among other fake saints of bitter memory, men like John Paul II, Paul VI, John XXIII, etc.), consider the following:
Christ is hidden in all world religions, though as yet His face is veiled as it was to Moses, who asked to see it. I have always contended in talking to missionaries that we are not so much to bring Christ to peoples as we are to bring Christ out of them. (Treasure in Clay: The Autobiography of Fulton J. Sheen, Page 156)
If the above quote was attributed to Jorge Bergoglio and shared with the very same people who are presently decrying the grave injustice allegedly being done to Fulton Sheen, nearly all of them would denounce it for the pure garbage that it is. And yet, they clamor for Sheen's beatification.
Pope Pius X, a genuine Saint, spoke directly against Sheen's gravely erroneous manner of thinking when he wrote:
… they would show to the non-believer, hidden away in the very depths of his being, the very germ which Christ Himself bore in His conscience, and which He bequeathed to the world. Such, Venerable Brethren, is a summary description of the apologetic method of the Modernists… (see Pope St. Pius X, Pascendi Dominici Gregis 37)
If that's not enough to reveal Fulton Sheen for the misguided Modernist that he was, consider the following excerpts taken from a 1970 interview conducted by William F. Buckley on the program Firing Line.
https://youtu.be/-ZwcU4EfJYM
Sheen stated: (For those who wish to see it for themselves, a timestamp precedes the citations.)
22:49 Governments have no eternal end. They have only a temporal end, and having such they have to use temporal means in order to attain it. We simply cannot apply ideal social goods and Christian principles that have eternal ends to the temporal ends of government…
27:19 The Church and Christianity has pretty much had a kind of a monopoly about God and particularly the supernatural. It aggrandized to itself this divine order and kept the natural order outside. So our distinction between the two was quite rigid and severe with the result that the natural order, the political, social order had to find its own deities, develop its own religions and naturalism, humanism and existentialism.
Clearly, either Fulton Sheen never truly accepted, or was pleased to forget, the traditional doctrine on Church-State relations, the Social Kingship of Christ, and the duty of States toward Him. More obvious still, he was clearly pleased to jettison any talk of the Catholic faith being the one true religion, a reality that he mocks as a "kind of monopoly."
And just what, according to Sheen, served to remedy this terrible situation wherein the "rigid" Church dared to "aggrandize" itself?
You guessed it: The Almighty Council!
While some of what has been shared in this post may be new to a number of readers, none of it amounts to an especially well-kept secret.
In spite of this, Steve Skojec, who postures as a "traditionalist" working to "rebuild Catholic culture," is one of those people rushing to defend Fulton J. Sheen, calling the Modernist prelate "arguably the greatest orator and educator of the Catholic faith in the modern Church." (The video below will begin at the appropriate point for those who wish to hear his embarrassing… no, make that, his revealing comments firsthand.)
https://youtu.be/dz7jNEm2whw?t=290
Is this a case of genuine ignorance concerning Sheen's well-known love affair with the Council, or is it a calculated attempt to cash-in on the outrage being expressed by the neo-con members of Fulton's Fan Club? Either way, one thing is certain; it is a grave disservice to Catholic tradition and those who wish to discover it.
As previously stated, I believe that God is using this dust-up over Sheen's so-called beatification for good, that many might be saved from being deceived. One of the ways in which this is happening is that it has become an occasion for those who only claim to be dedicated to "restoring Catholic tradition" to unmask themselves.
In conclusion, I'm all for railing against the humanist hypocrites at the USCCB, but let's give Fulton Sheen his due as well. In spite of any appearances to the contrary, he ultimately revealed himself to be, either by ignorance or by guile, an enemy of Catholic tradition, and the same can be said of those presently showering him with accolades.

Guest Contributor : December 3, 2019 5:21 pm :
Blog Post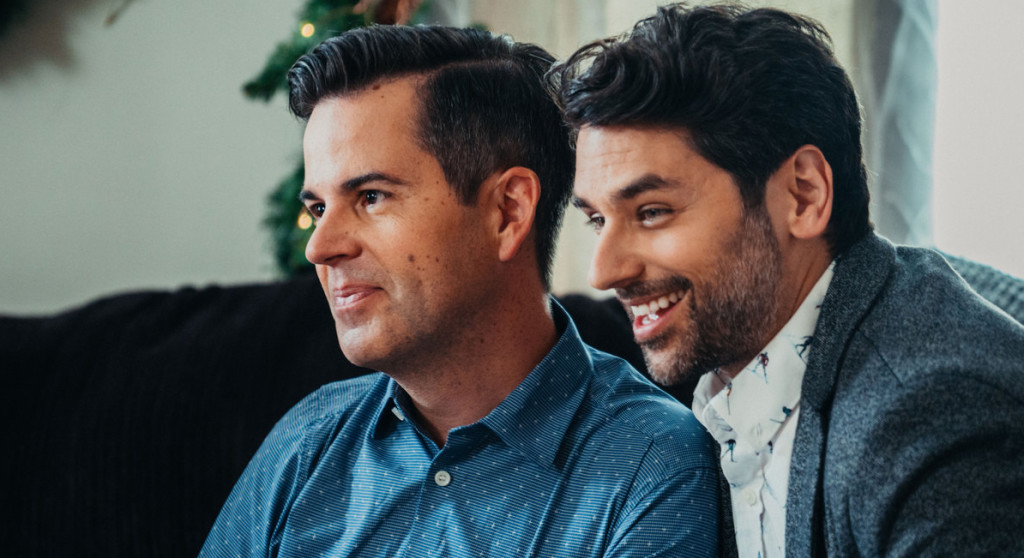 By Randy Engel
Hey, Catholics! Lifetime and the Homosexual Collective Just Sent you a Message. Did you Get It?
Introduction
Last week, as the founder and executive director of the U.S. Coalition for Life, I began sending out an email/National Alert titled "The 'Kiss' that Launched a Million Complaints: LIFETIME 'Christmas' Movie Promotes Homosexuality."
Following is an abbreviated copy of the initial mailing:
Dear Friends of God, Family and Life – The forces of organized perversion never sleep. Neither should you when it comes to the interests of God, country and family.
Lifetime is an American based TV channel that goes into 93.8 million homes. It is part of Lifetime Entertainment Services, a subsidiary of A&E Networks (jointly owned by Hearst Communications and the Walt Disney Company).
LIFETIME bills itself as family friendly, but it appears that it has taken a dangerous moral detour this Christmas season. It's time to stop it dead in its tracks.
Lifetime is currently running a "Christmas" movie special, Twinkle all the Way.
This "Christmas" movie features an obviously "swish" character (brother of the lead male actor) who is later joined by an amorous male partner. At the end of the movie , both men kiss flush on the mouth with the cast looking on approvingly. Thus, the last kiss in the movie is not between the two sweethearts but between two sodomites.
How many more homosexual/lesbian scenarios Lifetime has in the can we do not know, but you can bet that if they don't get any protests from the public this is just the beginning of an all-out assault on Christian morals and the family on the Lifetime channel. Further, Hallmark and other "family" channels are certainly looking to see if Lifetime gets away with this "Christmas" blasphemy.
P.S. – For the record, in homosexual lexicon, the young, underage partner in man/boy sex is called a "twinkie."
PLEASE TAKE ACTION NOW
– Pick up the phone and call Lifetime Entertainment Services at 1-212- 424 – 7000. Phone lines are open 9 am to 5 pm weekdays. Ask that your call be put through to the Company CEO. You can also leave a phone message. Write out what you are going to say and be specific; the LIFETIME movie is Twinkle all the Way.
– Next, click HERE to visit the Lifetime website where you 'll be able to paste your comment.
– Write a short letter to Lifetime addressed to: Office of the CEO | Lifetime Entertainment Services | 235 East 45th Street, Floor 14 | New York, NY 10017
In your letter to the CEO, insist that Lifetime immediately pull Twinkle all the Way from its "Christmas" repertoire and make a public apology to all Christians for this blatant attempt to further the Homosexual Collective's agenda by linking sodomy to the birth of Christ in "Twinkle all the Way."
Together, we can put Christ back in Christmas and put Lifetime out of business!
Homosexual Actor Spills the Beans 
Twinkle all the Way aired for the first time on the evening of November 27, 2019 at 10:03 pm, and again on November 28, at 2:04 am. The movie script was written by Brian Herzlinger and Megan Henry Herzlinger, with the former also directing the production.
Three days later, on November 30, 2019, the American news website The Daily Beast featured an article by Tim Teeman, "The Gay Kiss in 'Twinkle all the Way' Could Herald a Lifetime Christmas Movie Revolution."
As it happens, Mr. Teeman inadvertently performed a great service to pro-family/pro-life forces by interviewing actor and self-professed sodomite, Brian Sills, who plays the role of Lex Harrison, a swish homosexual in Lifetime's Twinkle All the Way. For without Mr. Sill's extensive commentary on the movie, we might never have known about Lifetime's real intensions in releasing this "Christmas" movie to a largely unsuspecting audience.
By way of introduction, Teeman notes that the movie revolves around a heterosexual (aka normal) love affair where the main characters run into the normal problems of merging into a blended family.  In the movie, Lex Harrison, brother to the lead male, is openly  "married" to another man named Danny, so there is no attempt to disguise their relationship even from the beginning.
Lesley Ann Warren, famous for her role in "Cinderella," is the matriarch of the family who lovingly embraces both her sons' relationships, heterosexual and homosexual. The forlorn lovers are played by Sarah Drew who plays Cadence Clark, a young divorcee, and Ryan McPartlin, who plays Henry Harrison, a widower.
Teeman states that the "next step, surely, is for Lifetime and Hallmark to make a L (Lesbian),G (Gay), B (Bisexual), T (Transgender) and Q (Queer) relationship the focus of one of these films. According to Teeman, "The film's message of equality is both implicit and explicit – and , as much as this most apolitical of genres can countenance, emphatic."
To his credit, writer Teeman does acknowledged that he is friends with Sills whom he was interviewing.
Two Different Takes on the "Kiss"
For his part, Sills stated that there were two takes of the "kiss." In one version of the end kissing scene, just actors McPartlin and Drew kiss. In another version, the two adult men kiss. He said he wasn't sure which kissing scene the Lifetime producers would use and was "thrilled to see the final cut" that featured the two "married" homosexuals. So, thanks to Sills we know that Lifetime chose the homosexual kiss to end the story over a normal romantic ending between a woman and a man.
This is an important point since repeats of the movie are scheduled for December 8 at 2:00 pm – the Feast of the Immaculate Conception of the Blessed Virgin Mary – and December 9 at 8:00 pm, and, given enough viewer flack, Lifetime may substitute the version with the reconciled couple kissing.
Sills admits that he was surprised by the power of Christmas movies to influence public opinion in favor of homosexual relationships. He said that both viewers and friends were "thrilled" to see homosexual partners portrayed in a favorable light. He said that the studio "could have fleshed our relationship a bit more, but in terms of this is Lifetime dipping their toe in the pool a little bit and seeing how they can advance the representation of LGBTQ relationships and families, this is a lovely start and I hope it's only just the beginning."
Sills, who "married" his "husband," Chad, on October 28, 2019, said his own family has been very welcoming with regard to his recent "marriage."
"We've been overwhelmed  by the outpouring of love, and the pride everyone feels, how openly everyone has been sharing news of our marriage to friends and co-workers," he said.
Sills continued, "Watching Twinkle all the Way, and the position of Lex and Danny within the Harrison household, makes me think of my own family and how lucky I am to be so loved, and my relationship to be so loved and respected."
Twinkle Movie was Like a Stonewall Moment 
In his concluding remarks, Sills said that he was quite overwhelmed by the feelings that the movie has engendered in him. He noted that while "the Stonewall riots' moments in our lives are so important, but so are these quiet moments of progress and evolution."
"Just to think that this little Christmas movie could have any kind of impact on a young person, or change a perspective within a family – what else could one ask for? Its deeply moving and gratifying," he concluded.
Lifetime is Sending Their Viewers a Message
Hey! You Catholics out there – Do you get the message that Lifetime is sending out to its viewers?
Sills and his interviewer, Tim Teeman, certainly got the message loud and clear – Sodomy is Good!
Perhaps it's time to remind Catholics of the policy of PUNISHMENT POLITICS that was popularized by the late New York Cardinal Patrick J. Hayes, the "Cardinal of Charity," and the bane of the Anti-Life Establishment.
There are more than 66 million Catholics in the United States. Correctly inspired and educated they could inflict punishment politics in every area of life where the purveyors of organized perversion are active – which clearly is everywhere including Lifetime Entertainment Services.
The film Twinkle all the Way should never again see the light of day. Money both talks and walks.
Please take another look at the Action Plan of the U.S. Coalition for Life, then file your complaint, and boycott Lifetime television forever as a warning to Hallmark and other film companies that are waiting to see if viewers accept, or reject, this pro-homosexual movie.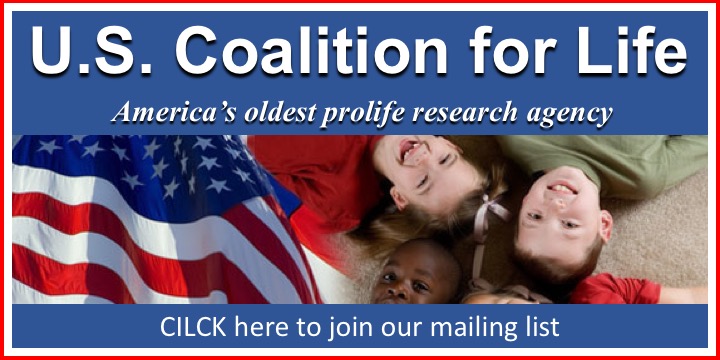 Louie : November 27, 2019 2:36 pm :
Blog Post

As mentioned in a previous post, there exist any number of magisterial texts offering clear, unambiguous instruction that, I must admit, seems to undermine the way in which most so-called "traditionalists" (aka Catholics) view the post-conciliar crisis in the papacy. Here, as promised, I will provide some examples.
Before digging in, I'd like to offer a brief word of encouragement…
All glory and honor to God, my goal with this blog has always been simple: To seek the truth about what it means to think and feel with the Church and, once it is found, to embrace it, defend it and disseminate it – even if doing so costs me followers, friends and finances, which it usually does.
If you share this primacy of truth mindset, take a moment before reading further to thank God for granting you that grace.
If, on the other hand, you're the type of person who finds it extremely difficult to admit errors in matters of faith, even when confronted with evidence that your long held views and opinions have been off the mark (something that has happened to every single one of us at some point or another), take a moment to pray for the humility to conform your intellect and will to the mind of Holy Mother Church, our only safe haven.
That said…
The common traditionalist view of the conciliar popes, the one I have taken for years on end now, largely consists of the idea that the faithful can, and indeed must, reject whatever a pope may teach that is tantamount to a denial of, or even casts doubt upon, what had consistently been taught by previous popes. In other words, we are dutybound to reject such novelties, otherwise, we stand to lose our faith.
Part and parcel of this approach is the understanding that the only papal teachings that demand our obedience are those that either pertain to matters properly dogmatic, or those that amount to a faithful repetition of what has always been taught, albeit perhaps in a different style or language.
The challenge in carrying out this approach is figuring out which papal teachings are which; that is, one must carefully decipher and weigh everything that comes out of Rome in order to determine whether it must be embraced or rejected.
As I pointed out in a post some months ago, this mindset is utterly foreign to authentic (read, traditional) Catholic life inasmuch as the faithful are compelled to act, in a sense, as their own rule of faith.
One can argue all day long that we are simply placing our trust in what the Church has always taught, but, ultimately, we are still counting on ourselves to determine what Catholic teaching truly is relative to whatever the current pope might propose. That, my friends, is precisely what it means to act as one's own rule of faith, and it's the reason why sincere traditionalists so often end up disagreeing with one another.
One thing about which all of us can agree, however, is that when simple lay faithful find themselves shouldering the burden of determining which papal teachings demand rejection, something is terribly wrong. The question we must ask is what is wrong?
The stock traditional answer – the one I have been gladly giving to anyone who will listen – is that we have been subject to an unprecedented series of bad Roman Pontiffs over the last sixty or so years, popes so doctrinally undependable that we have been put in the equally unprecedented position of having to sift through their teachings to figure out what merits our obedience and what doesn't.
The problem, as we will see shortly, is that this answer is about as far from tradition as one can get. In other words, nothing in Catholic tradition even comes close to supporting this approach to the Roman Pontiff; in fact, there is much in Catholic tradition that plainly condemns it!
So, what does Catholic tradition actually have to say?
In defining the limits of the obedience owed to the pastors of souls, but most of all to the authority of the Roman Pontiff, it must not be supposed that it is only to be yielded in relation to dogmas of which the obstinate denial cannot be disjoined from the crime of heresy. (Pope Leo XIII, Sapientiae Christianae 24)
Get that? It must not be supposed that we are free to ignore, resist or otherwise reject any exercise of papal authority simply because it doesn't concern matters infallible.
For example, consider the so-called canonizations of John XXIII, Paul VI and John Paul II. Traditional commentators have gone to great lengths to make the case that canonizations are not infallible, and the reason is simple. If they are not infallible, we are – according to the common traditional approach – free to deny or otherwise reject them.
One small problem, however; authentic Catholic tradition would seem to suggest that their relative infallibility doesn't matter one way or the other. Specifically, if the citation from Sapientiae Christianae above is to be taken seriously, we must conclude that since canonizations are an exercise of the authority of the Roman Pontiff, it must not be supposed that we are free to reject them.
Yes, one might insist, but even though we cannot resist the pope while resting on the excuse that what he proposed is not infallible, surely we are not called to hold, much less openly profess, those things coming from a pope that are reasonably considered opinion!   
Cardinal Burke is famous for drawing distinctions between Jorge Bergoglio's private opinions and that which constitutes a genuine exercise of papal authority. I get it. The theory is that while we must hold fast to papal teaching even when it does not concern dogma, as Pope Leo XIII states above, we are free to reject papal opinion.
This sounds great, but Catholic tradition instructs us otherwise:
As regards opinion, whatever the Roman Pontiffs have hitherto taught, or shall hereafter teach, must be held with a firm grasp of mind, and, so often as occasion requires, must be openly professed.  (Pope Leo XIII, Immortale Dei41)
Think long and hard about this. Who among us is willing to firmly grasp in mind and openly profess the blather vomited from the mouth of Francis on a near daily basis? For that matter, who among us is willing to firmly grasp in mind and openly profess the blasphemous heresies in Amoris Laetitia – a formal papal decree?
The answer in both cases is clear, we cannot grasp and profess such things, not if we wish to think and feel with the Church. And yet, unless Pope Leo XIII totally missed the mark in teaching us what sensus Catholicus means vis-à-vis the teachings, and even the opinions, of the pope, we must do so.
This is a difficult reality to face, so much so that some will even go so far in trying to avoid what tradition has to say about our duty toward the pope that they will insist that Amoris Laetitia isn't really teaching (i.e., authentic magisterium), and this even though its author insists that it is.
Yes, one may object, but what about Aquinas' teaching about resisting a pope?
"There being an imminent danger for the Faith, Prelates must be questioned, even publicly, by their subjects. Thus, St. Paul, who was a subject of St. Peter, questioned him publicly on account of an imminent danger of scandal in a matter of Faith. And, as the Glosa of St. Augustine puts it (Ad Galatas 2,14), 'St. Peter himself gave the example to those who govern so that if they should stray from the right way, they will not reject a correction as unworthy even if it comes from their subjects'" (ST II-II, q.33, a.4).  
This citation has gotten a lot of play since Francis arrived on the scene, and for obvious reasons; it is commonly used to justify, and to encourage, precisely what Pope Leo XIII insisted we must not do. We'll address this specific quote from Aquinas momentarily. For now, let us ask:
In the presence of what appears to be a contradiction between two dependable teachers of the true faith, how are we to behave?
Simple, we are often told, hold fast to the traditional teaching, and reject the novelty!
For example, pretty much all of the most celebrated Catholic voices, both traditional and conservative, have been insisting that we must hold fast to what John Paul II taught in Familiaris Consortio, over and against what Francis taught in Amoris Laetitia, the former being the better informed.
On this blog, I have insisted that we must embrace what is taught in Casti Connubii, over and against what is found in Humanae Vitae, as surely Pope Pius XI was better informed than Paul VI.
That's traditional, right? Well, as much as I hate to admit it, not so much. Once more, we'll turn to Pope Leo XIII:
Those who, faced with two differing directives, reject the present one to hold to the past, are not giving proof of obedience to the authority which has the right and duty to guide them; and in some ways they resemble those who, on receiving a condemnation, would wish to appeal to a future council, or to a Pope who is better informed. (Pope Leo XIII, Epistola Tua)
With regard to the apparent discrepancy between Pope Leo XIII and Aquinas, note that the latter is speaking not of a pope who plainly teaches a false doctrine, he is speaking of those prelates whose behavior poses an imminent danger of scandal in a matter of faith. No less than twice in this brief treatment does Aquinas underscore this point by citing St. Paul's confrontation with St. Peter, whose behavior he questioned publicly.
Questioning a pope's behavior is a far cry from rejecting, refusing or otherwise resisting papal teaching.
But we've had bad popes before!
Much could be said about what are often cited as examples of papal errors past (e.g., on the part of Liberius, Honorius, John XXII), as if they compare to our present crisis. The simple fact is that they do not compare; they are but apples and oranges, and have been dealt with here in the past.
In conclusion…
Yes, I know, the citations from the magisterium of Pope Leo XIII offered above, when considered in light of the common approach to the post-conciliar popes taken by nearly all traditionalists, are enough to make one squirm. Believe me, I take little delight in them. They stand as an indictment of practically every page on this blog, an indictment issued not by some other blogger, but by a Holy Roman Pontiff of most blessed memory!
On the other hand, I thank God for compelling me to go through this painful exercise.
Let us pray for one another, that we may be given the grace and humility to desire nothing more than to know and to be, to think and to feel, in a way that is truly Catholic.

Louie : November 25, 2019 10:00 am :
Blog Post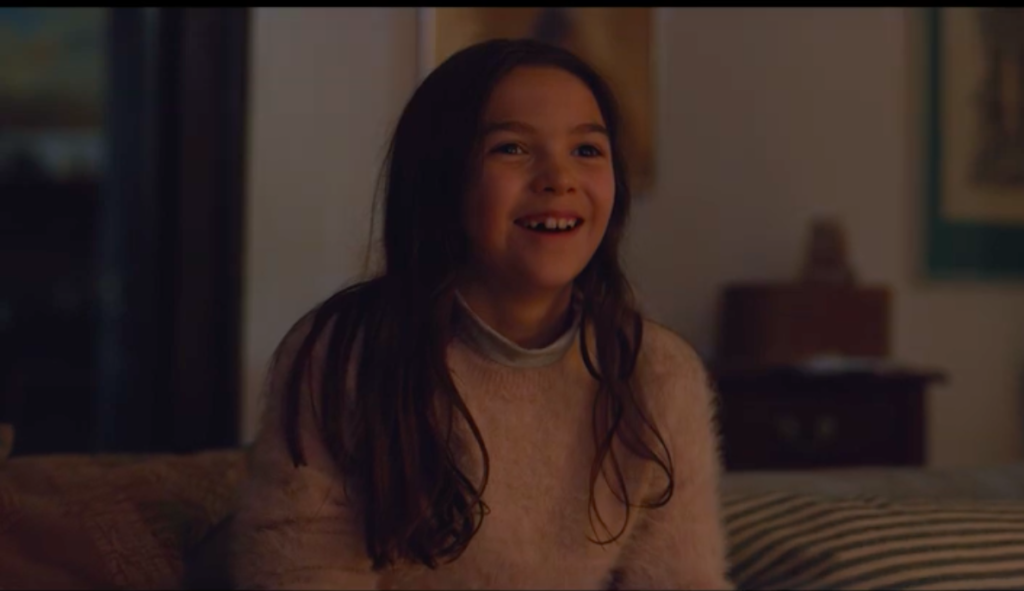 I was in my kitchen a few evenings ago chopping garlic while the local TV newscast played in the background, pretty much a daily occurrence in my house as dinnertime approaches.
"Earlier today in New York City, Macy's Herald Square unveiled its iconic holiday window display for the upcoming season," I heard the anchorman say. (Anchor person may be better said since one can never be sure these days, but let's not get ahead of ourselves.)
True story: Immediately upon hearing the intro to the Macy's holiday window story, I  thought to myself, I wonder what sort of homo-deviant, gender bending garbage they came up with.
"The theme for this year, 'The girl who wants to be Santa,'" the anchor announced!
Sure, probably more like 'The girl who wants a penis,' I thought.
But is it really?
I can just hear the liberals whining now: "No, you Catholic curmudgeon, it's about a girl who wants to experience the joy of giving!"
Well, it ends up…
Ad Age, one of the advertising industry's leading trade publications, reported on the new Macy's ad campaign as follows:
At a time when gender dynamics are increasingly in the spotlight, many brands are incorporating the issue into their advertising. Last month, Hallmark showcased a girl who preferred to be Luke instead of Leia for Halloween. Now, Macy's is offering a new twist on Santa, the legendary man in the red suit, with its holiday spot.
Twist on Santa? How about bend, as in gender bend, or if you prefer, gender dynamics – the latest deceptive name given to a make-believe phenomena by the diabolical left in an effort to convince the ignorant that it's a major public policy issue.
According to Ad Age, Macy's will soon begin airing 30 second television commercials taken from the 2 minute video (below) entitled, "Santa Girl."
Be forewarned, it's a cringeworthy spectacle featuring a tomboy with doting, bleeding-heart parents (gelding-daddy being one of them), who spare no effort feeding into their kid's fantasy – including sending her to school dressed in a way that guarantees that her classmates will poke fun at her. Oh, yea, that reminds me, the video features a "bully" too.
https://youtu.be/-TZGtPNJkbg
Long story short, Macy's new ad campaign has nothing whatsoever to do with selling merchandise, bolstering the company's bottom line or building shareholder equity, it's really all about pushing a whacko liberal cause under the guise of corporate advertising.
And guess what, Macy's is far from alone.
Perhaps you've seen those television ads, running in prime time slots, for Truvada, a drug that, according to its manufacturer, "can help lower the chances of getting HIV-1 through sex." The niche market for this product is largely comprised of homo-deviant men.
According to FiercePharma, a pharmaceutical industry publication, in July and August of 2019, Gilead Sciences, the manufacturer of Truvada, spent more money airing these ads than any other  pharmaceutical company save for the amount spent by the maker of Humira – a treatment for those who suffer with arthritis.
According to the Centers for Disease Control, over 22% of the U.S. population has arthritis, while less than 2% of the population is homo-deviant, with only a portion thereof being a potential Truvada customer.
To put Gilead's investment into sharper perspective, consider that Nova, the makers of Ozempic – a treatment for type-2 diabetes, which effects 10% of the population – spent $8.4 million on television ads in August 2019. The Truvada ads ran at a cost of over $25 million in that one month alone.  Adjusted for market size, Gilead's ad spending per potential consumer was roughly 3,000% higher than Nova's!
Did Gilead make a sound business decision investing that kind of capital on a broad-based, non-targeted ad campaign for a product that serves such a tiny niche market?
It doesn't sound like it to me, but then again, if the real goal was simply to bombard the other 98% plus of the viewing audience with homo-prop, under the guise of advertising, in furtherance of the LGBT agenda, perhaps it was money well spent.
But HIV also effects IV drug abusers, you neanderthal! 
Indeed it does, and yet, according to NBC News:
The name of Gilead's new ad campaign is "Healthysexual," and its first TV spot is a 30-second ad titled "Honestly." Those featured in the ad include a gay couple, a transgender woman and young people of color — groups disproportionately affected by HIV …
The ad directs viewers to honestlyitstime.com, which then redirects to healthysexuals.com. The Gilead-run website provides a number of resources, including information about LGBTQ-friendly doctors who will prescribe PrEP and places to find free condoms.
Interestingly, the Truvada ad doesn't direct viewers to any websites offering resources for IV drug abusers, and the reason is plain: The purpose of the ad, just like Macy's holiday campaign, is to normalize gender-bending homo-deviance. Period. End of story.
And then there's the television ad from healthcare giant Kaiser Permanente. Check out their 30 second spot below, paying close attention to the dude look like a lady at the 15 second mark; that is, smack dab in the middle, as in, he's the centerfold. Evidently, it shows a large man in makeup and wig leading a Drag Queen Story Hour to the delight of a group of unsuspecting child abuse victims.
https://youtu.be/d-_pNvVJeEU
The purpose of this campaign is also plain: Kaiser Permanente wants viewers to believe that being a homo-deviant male in drag who gets a kick out of prancing around in front of small children (perhaps grooming them, is more like it) is really no different than a fat woman who likes doing yoga, or a skinny boy who wants to compete in wrestling, or an old lady who enjoys high fashion.
The ad has nothing whatsoever to do with increasing Kaiser's revenues, much less does it have to do with promoting good health. In fact, it does exactly the opposite on both fronts by encouraging the very lifestyle that will lead to more policyholders and patients lining up for drugs like Truvada (at a cost of around $2000/mo.), any number of whom will go on to incur the astronomical healthcare costs associated with full blown AIDS.
So, how is it that these mega-corporations can afford to spend millions upon millions of dollars on social engineering  advertisements, without any regard whatsoever for the impact that doing so may have on their bottom lines?
The answer, I suspect, is that very few companies ever grow to be the size of a Macy's, a Gilead Science, or a Kaiser Permanente, unless and until their leaders show a willingness to play ball with the Captains of the New World Order – men who are pleased to do the bidding of the Prince of this world, with connections and pockets deep enough to determine which companies thrive and which ones fail.
Sure, every now and then an exception comes along that seems to be bucking the system, but as we recently discovered, it's best not to count your Chik-fil-As before they hatch.