Please join me in welcoming Stephen Kokx as a Guest Contributor to akaCatholic with this, his inaugural post. (There is a brief bio of Stephen at the end of the article.) Stepehen and I first came into contact with one another back in 2013. While you'll certainly get to "know" him from his writing, I will tell you that he is much like me in that we are both "recovering conservatives," if you will; in fact, he first introduced himself as a convert to tradition. I'm certain that you will find his insights to be a welcome addition to our efforts. – Louie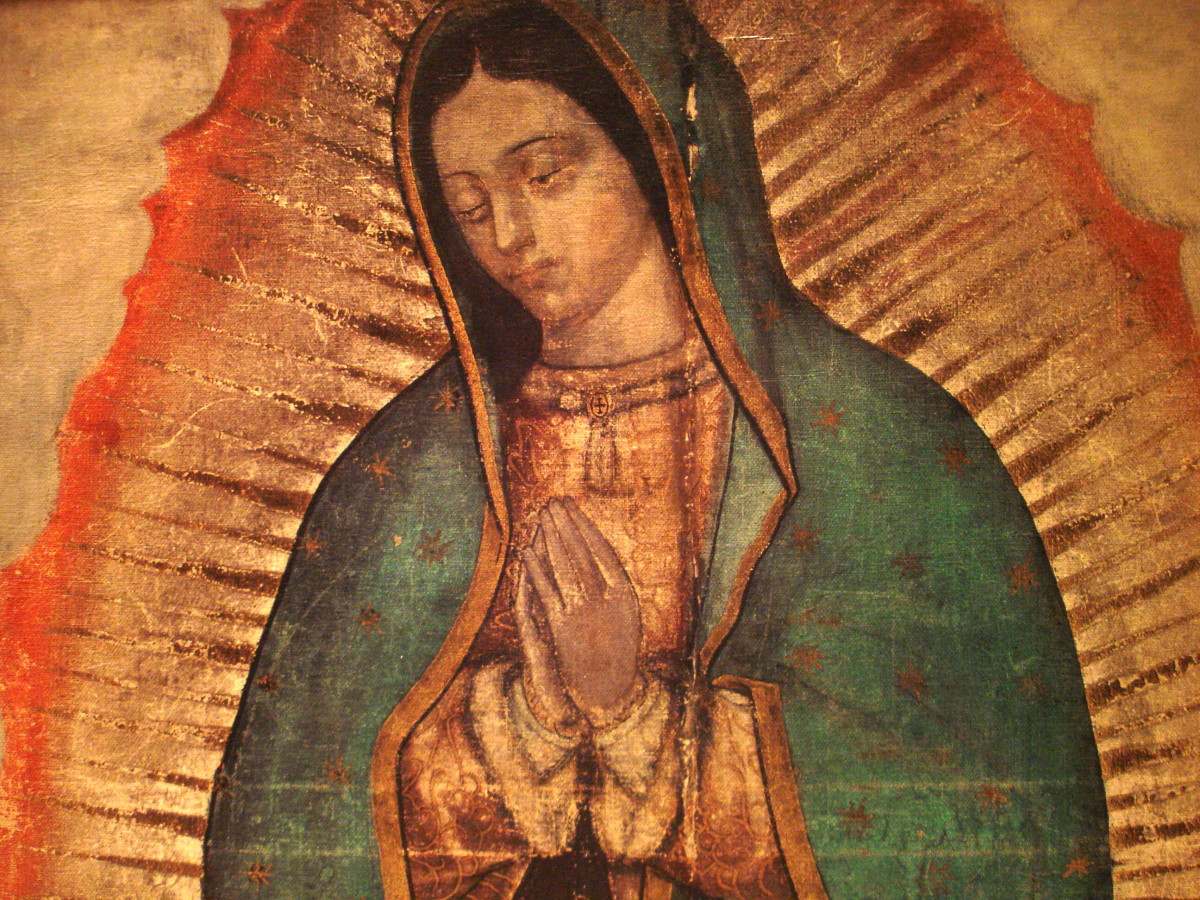 History, Winston Churchill once said, is written by the victors.
And ever since the close of Vatican Council II, neo-modernist Churchmen, knowing they couldn't actually prove their "pastoral" ideas were in continuity with Tradition, have relied, primarily, on two strategies to make the faithful remain docile to their non-binding suggestions.
Other than teaching the falsehood that the Church before the 1960s was "legalistic," "insular," and "brittle," one of the favorite tactics of the innovators has been to draw attention to certain encyclicals (and Popes) while ignoring others. A sort of cafeteria Catholicism, if you will.
Or, as blogger Gabriel Sanchez once put it, "a hermeneutic of selectivity."
In the modernist hall of fame of pre-Vatican II papal documents rests Pope Leo XIII's Rerum Novarum and Pius XI's Quadragesimo Anno.
Now, both of these are great encyclicals in their own right, and neither have anything to do with what ails the Church today. But the point is this: when was the last time you heard someone in the mainstream Catholic media, a Bishop or even a Pope refer to any other encyclical these two Vicars of Christ, who, collectively, reigned for more than 40 years, ever produced?
Indeed, show me a Youth Minister that assigns Leo's Humanum Genus or a RCIA director that makes his students read Pius XI's Mortalium Animos or Casti Connubii and I'll show you someone about to lose their job.
Perhaps most repugnant to Liberal Catholics intent on re-writing history is Pius XI's 1925 Quas Primas, his majestic encyclical on the Social Kingship of Christ.
Readers of this blog know all too well what that document says, so I needn't bother you with the details.
What needs drawing attention to though is that Friday, December 11th, was the 90th anniversary of that glorious document's publication.
And just how did Rome celebrate that grand occasion?
With silence.
Dead. Silence.
Instead of reminding the oligarchs of the world that "only when men recognize, both in private and in public life, that Christ is King, will society at last receive the great blessings of real liberty," the Church celebrated that beautiful anniversary by literally saying nothing.
Well, not exactly. Rome did in fact say something about the King of the Jews last week.
On Thursday December 10th, the diabolical Commission for Religious Relations with the Jews published a "non-doctrinal" document that said the Old Covenant is still valid and that followers of Judaism needn't acknowledge Jesus Christ as the Messiah.
Pius XI must be spinning in his grave. As is every other Pope who lived before 1958.
It should also be added that this weekend was the Feast of Our Lady of Guadalupe.
These two events — the 90th anniversary of Quas Primas and the feast of Our Lady of Guadalupe — are not un-related, and need to be properly understood.
In the Year of our Lord 1517, Martin Luther – a "profoundly religious" man according to "Saint John Paul II The Great" – nailed a piece of paper to the door of Castle Church in Wittenberg, Germany.
That Satanic-inspired event resulted in the rending of Christendom and plunged Europe headlong into errors that still influence events today.
Our Blessed Mother, always one step ahead of the prince of this world, knew what was to come. So, as if to say, "Lucifer, you have no power over Truth," she appeared, just 14 years later, to Juan Diego and won over an entire hemisphere to the one, holy, catholic and apostolic faith.
Prior to Out Lady's visit, the region we now refer to as Latin America had largely been a pagan world where human sacrifice and worship of "Mother Nature" was the norm.
So, in direct contradiction to what neo-Catholics like Dr. Ryan T. Anderson think, Our Lady emphatically rejected the idea that "religious liberty" is a "natural right" and, in her efforts, annihilated all false religions from the land.
The message her appearance conveys to us is quite simple:
I alone am your Queen and Christ alone is your King. We desire to be adorned, publicly, by you, our children. Religious pluralism is not objectively pleasing. Our God is a jealous God who wishes all men to be Catholic so that nations may acknowledge their complete and utter dependence upon Him in the one religion He has established.
In our own time, we live in a country not that different from the world Our Lady of Guadalupe appeared to. The United States, by all measures, is an increasingly irreligious place. It unapologetically promotes the human sacrifice of abortion and, with government backing, dolls out contraceptives and encourages birth control in the name of protecting "our common home," to borrow a phrase from the Holy Father.
So, what needs to be done?
Well, if we are to take anything away from our Blessed Mother's apparition, it is that we must provide men of our age with divine truth. Natural law is not enough. It was only after hearing the truths of Catholicism that the Aztecs stopped massacring their own. We must preach the one true faith entire, in season and out of season. And we must be driven by the historical fact that where Christ does not reign the devil will.
It's that simple.
One would think.
Because here's what the United States Conference of Catholic Bishops tweeted out on the Feast of Our Lady of Guadalupe:
Pray to Our Lady of Guadalupe, patroness of the Americas, for the protection of our religious liberty. pic.twitter.com/8Rh2CuJX7k

— US Catholic Bishops (@USCCB) December 12, 2015
Translation:
Catholics, ask the Queen of the Universe to intercede on behalf of us as well as on behalf of persons who adhere to false religions to Our Father above so He will enlighten the minds of our Liberal overlords to grant us some scraps from the table. Let us not demand anything. Let us simply strive to more earnestly beg the enemies of the Trinity who currently rule over us to let us have the freedom to serve humanity as agents of social justice.
In essence, Holy Mother Church has opted to become Oliver Twist!
And governments around the world scoff at the Church with the same incredulity.
Nevertheless, society belongs to Jesus Christ, our sovereign King. It is His, St. Cyril of Alexandria says, not "by violence" but "His by essence and nature."
Indeed, as Scripture reminds us, Christ purchased us with blood. Not corruptible things. The public square is His alone. Anything that is not from Him, as Pius XII once wrote, is "necessary, an error, and the same rights which are objectively recognized for truth cannot be afforded to error."
Yet, since the time of the Protestant Revolt, nation after nation has been overrun with a new brood of vipers, powerful men who, by their words and actions, show us they want nothing to do with Catholicism and would rather it not exist.
Despite this, instead of fighting back, as Our Lady of Guadalupe did, weak-kneed Churchmen today, like those at the USCCB, have drawn down their swords and chosen to simply co-exist with our pagan age, opting to be content fighting for "religious liberty" instead of the Kingship of Christ.
Louis Veuillot, the famed 19th century French polemicist, shows us the absurdity of such a position in his book The Liberal Illusion:
Imagine a king deposed from his throne, the last, best hope of his conquered fatherland, who was suddenly to declare that he considered himself justly deposed and that he only aspired to enjoy his personal possessions, according to the laws governing all citizens, beneath the protection of the very men who were plundering his subjects.

The king we imagine would disgrace himself in vain. No one would believe him. Those to whom he offered to sell his rights and his honor would tell him: Are you mad!? You are king!

We would be doing worse, and for that reason people would be even less inclined to believe us.
Veuillot adds that eventually Liberal Catholics "will lend a hand to persecuting the true Catholics, and in so doing they will become apostates."
And so they have.
Let us, then, follow not the advice and example of the USCCB, but that of Our Lady of Guadalupe and never cease proclaiming the Social Kingship of Christ.
Stephen Kokx teaches political science at Grand Rapids Community College in Grand Rapids, Michigan. He is also the host of "Church and State with Stephen Kokx," which airs Fridays on Magnificat Radio at www.magnificatmedia.com. Follow him on twitter @StephenKokx
Share this post on:



Follow us on: